Deep in one of the poorest and most densely populated parts of Arusha town, a St Jude's student is quickly becoming a hometown hero. Admired for his determination and ability to overcome adversity, Form 4 student Daudi is a role model for his younger siblings who attend under-resourced government schools and his young neighbours who play in the street with a soccer ball made of plastic bags. He's also earnt the respect of his elders since he joined St Jude's in 2009.
"I live with my mother and am the oldest of three boys and my young sister. We live in one room and there are many challenges in this area. Around the streets there are boys my age who are not attending school, they have a difficult life, so I thank God that I have the opportunity to study at The School of St Jude," Daudi explained sitting outside his family's brick room.
The 18-year-old is now well on his way to becoming an electrical engineer thanks to the teaching, resources and opportunities at St Jude's.
"I would really like to improve this area with electricity because everyone in this place needs to have power in his or her home," Daudi expressed.
Like many of the 1,800 students studying at St Jude's, Daudi's journey hasn't come without challenges at home. Last year Daudi's father, Stephano, became ill and the family were forced to move from a three-roomed home to their current single-roomed home to pay for his medical expenses. Sadly, Stephano passed away, leaving Daudi with a big responsibility as the oldest son in the family.
"I lost my dad who was one of my heroes, it really hurt my family as he was the one looking after us. What I can do to make my dad proud, wherever he is, is to take care of my family, especially my siblings and my mother so they don't have any obstacles in the future," Daudi shared quietly.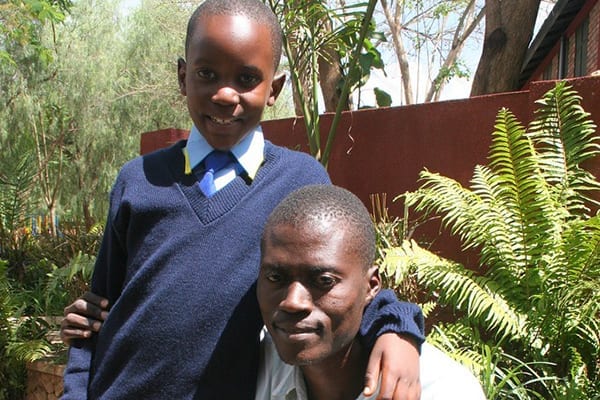 The St Jude's community is supporting Daudi's family, while ensuring Daudi fulfils his dream of becoming a future leader of the electrical engineering industry.Daudi stays in the Smith Secondary Campus' boarding house, which ensures he can attend school without any external pressures and barriers. It also gives him the independence and opportunity to explore his passion of basketball and the chance to do extra study after school.
Daudi's chemistry teacher, Mr Deusdedit, has watched Daudi grow during his time at St Jude's and couldn't be prouder of his improvement.
"I have known Daudi since Form 3 last year and I am teaching him currently in Form 4. In the midterm test which was done in March he got 83, which is an A, it's a good path towards engineering. He's also compassionate and I think he can do well. For me, if he keeps focusing on study and his goal, I have no doubt he will fulfil his dream of becoming an engineer," Mr Deusdedit said.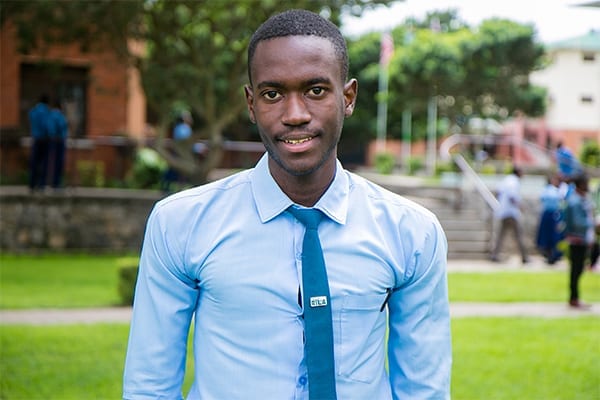 Daudi has also benefited from meeting industry leaders from across the world who generously support, and have visited, St Jude's; helping to open his eyes to the possibilities that he can work towards.
"St Jude's has changed my perspective on life. I get to meet a lot of people who can help, I've met engineers who work with sports cars and experts from an Australian software company," Daudi explained.
With plans to graduate Form 6 in a couple of years and go on to do a Community Service Year with the Beyond St Jude's program and then to university, Daudi's future couldn't be brighter, but no matter how far he travels, six-year-old sister Lydia will always be his biggest supporter.
Her admiration for Daudi is evident as she proudly tries on Daudi's St Jude's school tie when he returns home for school break.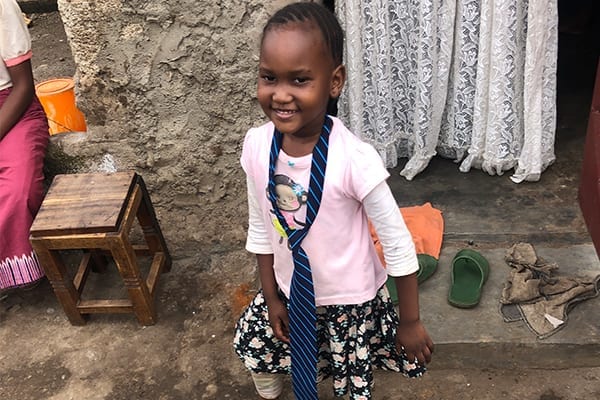 She knows her big brother is driving change for their family, their neighbourhood and their country, thanks to St Jude's. Daudi is truly becoming a hometown hero.
Help empower students like Daudi and see the change that their academic scholarship not only brings to them, but their families too. Become a sponsor this month as part of our 2019 Annual Appeal.
Replies