Excursions are a highlight of the school year and an exciting time for students at The School of St Jude as they anticipate a fun visit to a museum, national park, educational or historic site.
Field trips are an important part of the school's curriculum, encouraging experiential learning and allowing students to better understand theoretical concepts.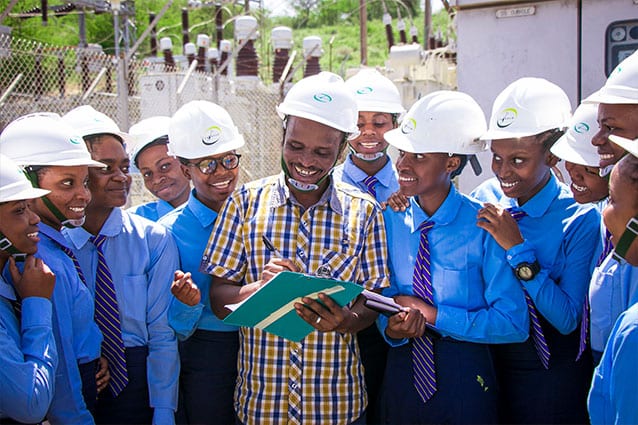 Mr Sangito, who oversees excursions at the girls' secondary school, believes field trips are important in students' learning.
"Excursions help students in practical learning, meaning the things they are learning theoretically in class, they get to experience that first-hand by visiting different sites," says Mr Sangito.
Mr Sangito, who also oversees three subjects; history, geography and civics, explains that for a class studying history, a trip to a historical site or a museum can expose the students to incredible archives and antiquities they would otherwise only view in a page of a book.
"For example, if it's history, then we take students to historical sites to go see and read historical facts, see what happened and explore the archives. If its geography then we take the students to see landscapes such as rivers, lakes…"
Mr Sangito explains how excursions are planned. "We have fixed sites for every level. For example, this year we are starting with the candidate students, these are Form 2 and Form 4. Because of their tight schedules and they are expected to do their National Examinations end of this year, they'll be going on a field trip first. Then later we'll finish the excursion cycle with Form 1 and Form 3."
"We have a total of four trips a year so that every level can go to at least one excursion. However, based on department needs, other trips can be arranged. For example, school clubs can request for a field trip and a responsible department can look at the request and organise a trip," he adds.
Before students embark on any excursion, a lesson is arranged so students understand the purpose of the experience and are also prepared for the trip.
"One day before the trip, we provide students with questionnaires and guide them on questions they should ask during the trip. When they come back they are then supposed to fill in the questionnaires and write a field report," Mr Sangito explains.
He adds, "Excursions reveal the world to the students. It motivates their career and career choices. You just never know what they'll be interested in once they visit a heritage site or factory."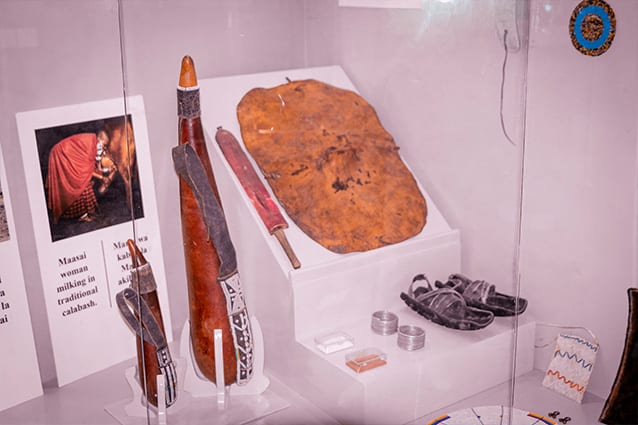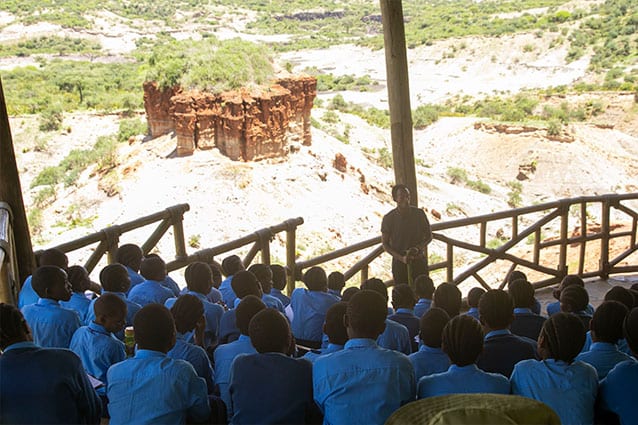 Still excited from her excursion and new knowledge, Juliana, a Form 2 student shares her field trip experience.
"We went to the Olduvai Gorge. I had an amazing time," she says.
She adds, "I learnt the actual pronunciation of 'Olduvai Gorge'. It's actually 'Oldupai Gorge', pronounced with a 'P' and not 'V', which was exciting to know. My highlight was walking to the Gorge. Getting to touch it and learn about its history and geographical properties was eye-opening."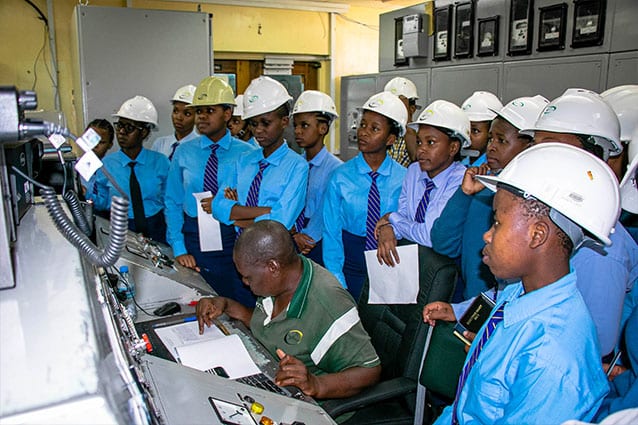 "Our excursion was at Nyumba ya Mungu Dam," says Nasra, a Form 4 science student.
Nyumba ya Mungu which means House of God in Kiswahili, is a man-made reservoir in the Kilimanjaro region, Northern Tanzania. The reservoir provides hydro-electric power and serves as a source of irrigation and fishing.
Describing the relevance of the field trip, Nasra says, "As a science student, this trip has inspired me to learn more about hydro-electric power and now, more than ever I'm motivated to be an engineer."
Excursions are memorable, and immerse students in learning by doing to broaden their perspective. By giving students a first-hand experience, the school builds their knowledge base and encourages students to connect with the world in a new way.
By donating today, you can help our students learn and explore on excursions outside the classroom.
Replies