At The School of St Jude, one of the most important days on the calendar is the annual Standard 1 and 2 Student Selection Day. Long-term supporters will know the images of a sea of brightly-dressed students and parents at the St Jude's gates. Each year, 1000 or more government school students are invited to the school for the first step in St Jude's student selection process.
What these familiar images do not show are the months of planning and preparation needed to make Student Selection Day, and therefore our mission, a success.
This mission is to give bright, poor Tanzanian students a free, quality education. Through student selection, we find students who will benefit most from everything St Jude's has to offer, including free uniforms, stationery, transport to school, daily meals, tuition and extracurricular activities. They'll join a class of around 25 students, compared to classes of around 60 students in many of their government schools.
The job of organising student selection belongs to the Community Relations team. Theopister, who works in Community Relations, explains:
"Student Selection Day is the first part of our selection process. We invite students from government schools to come and try for a chance to join St Jude's. This year we started planning it more than two months before the selection, in May."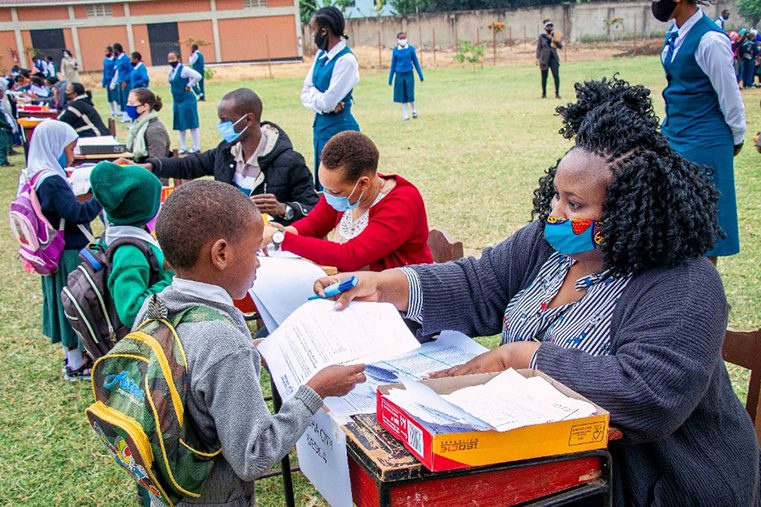 The planning process begins with inviting potential government school students. Theo's team works closely with the Regional Education Officer to find the most academically gifted students St Jude's should consider. "We get the top ten names from each stream at all the surrounding government schools in Arusha," she says. "Then, we send an invitation letter to each student through their school and the headmasters give the letters to the respective students."
The Community Relations team also makes an announcement on local radio about the upcoming Selection Day and, this year, a group of staff visited a number of markets to give out pamphlets and spread the word further to parents of potential St Jude's students.
"Getting to interact with people was fantastic," says Ziada, a member of the Marketing team who handed out pamphlets and spoke to community members about St Jude's. "It was great to hear from the parents that our school is trying to reach."
Finally, after months of planning, the big day arrives. This year, it's 31 July. Today, 1,778 students and their parents have come to St Jude's, all hopeful of receiving one of 50 academic scholarships to start at St Jude's in 2022. A scholarship can change everything for a student and their family.
"Government school is free, but if you want lunch you have to pay. You need a uniform, you have to pay. Some parents will tell their children to skip their meals because they won't be allowed to eat if they haven't been able to pay. So some of these students will eat just once per day," explains Theopister.
The school gates open at 7am and many people have been lining up since before 6am! When the students enter, their parents remain outside and the huge task begins.
"The process starts in the registration area. First we split the students up into districts; Arusha, Arusha City, Arusha DC and Arusha Meru and our staff help them move to the right area. Then we check their documents," says Theopister.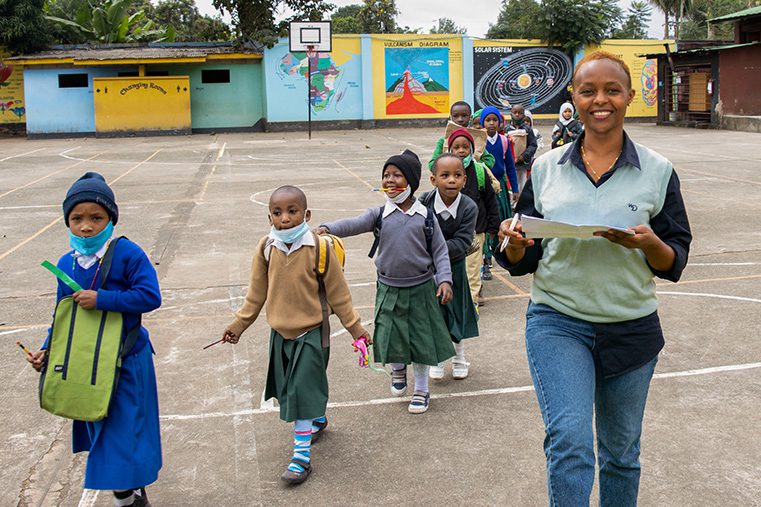 After that, it's time for testing, gently overseen by our academic staff.
"We do arithmetic, counting one to ten and one to 20, recognising numbers. And writing a self-introduction in Swahili," says Miss Juliet, a Standard 1 teacher who has now been involved in nine Standard 1 and 2 Student Selection Days.
It's a huge day, but there are small moments when staff have time to think about what's being achieved.
"My favourite time is when I'm in the hall, doing the reading test and I find a student who is just reading perfectly. It's exciting," smiles Miss Juliet.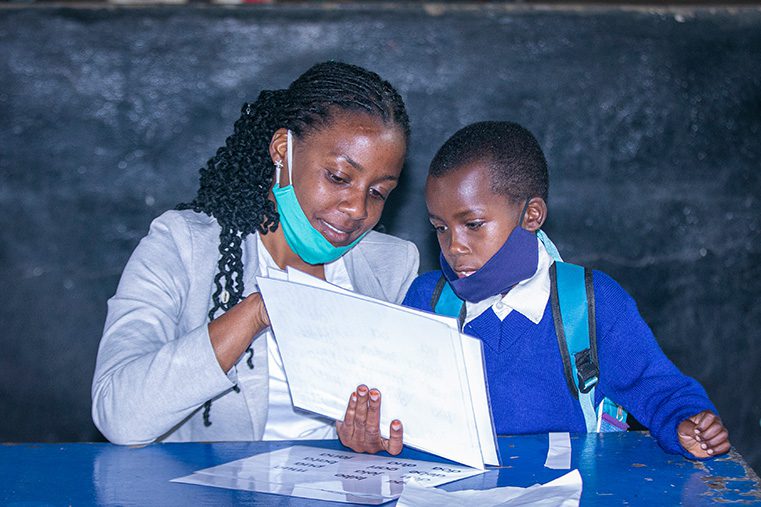 When the potential students are not being tested it's the role of staff to keep them safe and contained. Luckily, the St Jude's Primary School offers plenty of fun.
"Our school is blessed because we have playgrounds, and some of these students, they have never seen anything like this. So, we take them to the playgrounds and supervise them to keep them busy between testing," she explains.
After testing, document checks and time on the playground, there's a shortlist of potential students who meet document requirements and have passed their exams with distinction. They're reunited with their parents and given a note, explaining when they should return to school for the next step in the selection process.
Like most staff, Miss Juliet is glad to be part of Student Selection Day at St Jude's. In 2022, she'll have the unique privilege of teaching the students she helped select today.
"When they come into my class, I feel excited. You get to see the change from the day you select them to the day they move to the next class," she beams.
For 50 students, today is the beginning of that change.
Make a donation to help St Jude's continue to select Tanzania's future leaders.
Replies