A year after heading to South Africa on an African Leadership Academy scholarship, former St Jude's student Liston was back to share his education through a weekend leadership course at Smith campus.
The two-day, ALA-initiated camp is designed to help ambitious students problem-solve via a grassroots structure. Called "BUILD in a Box", the course is a mobile entrepreneurial development kit that takes its name from the motto 'Believe, Understand, Invest, Listen and Deliver'.
"I believe St Jude's is the perfect place for me to come and teach (the course)," Liston explained.
"I studied here for a long time and I really know what they need, and what they need is that familiar relationship. By teaching them BUILD in a Box, I'm sure, once they finish at St Jude's they will be able to run their own businesses and solve the problems in their community, using this knowledge. I think it would really help them personally, and their communities."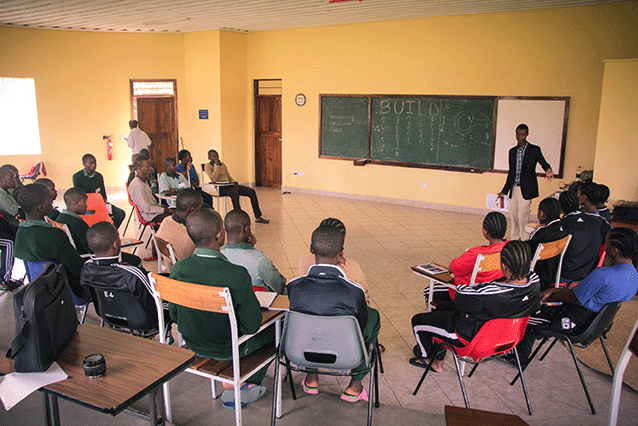 This was the first BUILD course Liston has delivered, and he is ecstatic with how well it was received by the 32 St Jude's students involved.
"BUILD is about looking at the root cause of problems, so let's say the group you are with are looking at the root cause of poverty. The short-term impact is to help individuals, but the long-term impact is to help all of Africa," he said.
Liston also enjoyed the opportunity BUILD provided to return to St Jude's as an alumnus.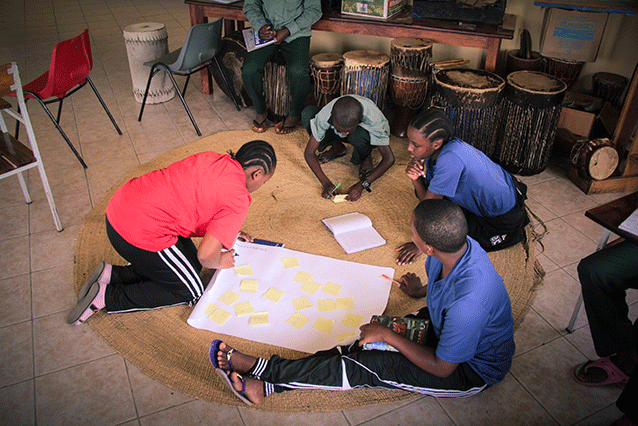 "I'm really happy to be here again and meet my classmates. I just feel happy. I love St Jude's, and I think they have the same aim as ALA. Their goals are the same and, for me personally, I align with those goals. They are something that will transform the lives of many people – I'm one of those people who have been transformed by St Jude's, and now I'm being transformed by ALA."
Liston is half-way through his ALA scholarship, so his BUILD presentation was supported by recent ALA graduates Bernadette and Peace.
"The BUILD course is usually a term-long course but here we compress it into two days, so it's much harder. We went through it at ALA and got the right understanding of it so that's why we can teach it," Peace, who hails from Rwanda, said.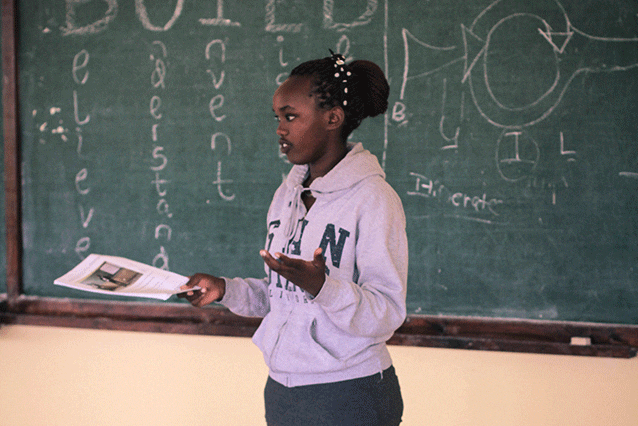 "Because we are targeting 15 to 22-year-olds who are in the same age bracket, it's easier for us to communicate from our understanding of it. It's more of a fun, productive conversation rather than a lecture," Tanzanian-born Bernadette said.
The young women said their main aim was to change the mindset of the students involved, and that meant each group had to find a solution through the root cause of a complex problem. Peace said students often chose too-broad topics such as education, and were asked to "think about what they can be more specific about within education".
"We try to focus on very little problems, as in what really bothers you, as you walk from home to school or as you experience your normal, daily life with your peers," Bernadette explained. "After you have solved a little problem, and you see 'Oh, I successfully did that,' it makes you feel like you can do something bigger and bigger, and that becomes a whole 'change the society' type of thing."
Bernadette said their ultimate aim, at the end of each two-day program, is to produce "actual, practical solutions that people can feel they might be able to do for something they really, deeply care about".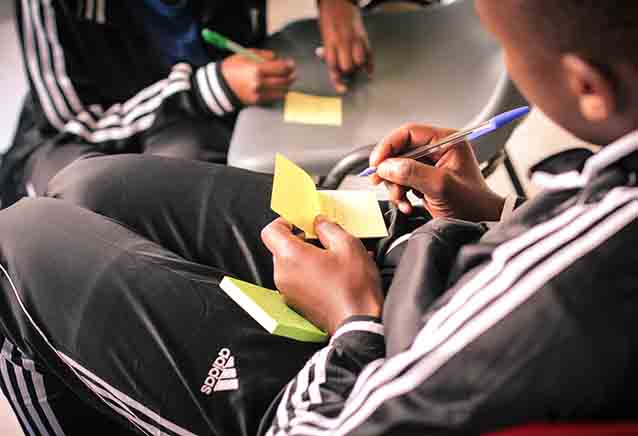 Bernadette and Peace said they had thoroughly enjoyed helping facilitate the St Jude's students, and that Liston was shaping up to be a promising BUILD in a Box leader.
Meanwhile, Liston is enthusiastically looking forward to his second year at ALA.
"I'm really enjoying ALA after studying there for one year. At first it was really challenging, you know, you are changing everything, changing curriculum, no speaking Swahili. From my second term, I can say I started to enjoy it more than I thought, and I've had many chances to explore a lot of opportunities," he said.
"I will graduate next year, in June, with a high school diploma. After that, I will go to college. I would like to study electrical engineering. Since when I was here (St Jude's), since I was young, I've loved electrical engineering. I always taught other students and showed them, and also learnt from them. I love sharing."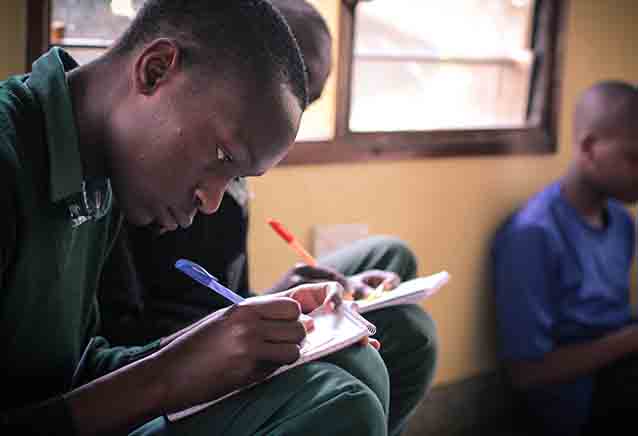 Click here to sponsor a future leader like Liston.
Replies