There had to be something special happening at St Jude's to lure our very first teacher back.
Australian volunteer Angela Bailey fondly remembers her first time living in the Arusha and volunteering at the school, so the chance to offer further support to some of the very same students she taught back in those early days was too good to pass up.
"It's amazing, and I feel very privileged to be back here working with these kids, or young adults I should say, because they are amazing students. It has been fantastic walking through the grounds of the secondary school, getting big hugs and cool handshakes," she said.
"I'm certainly very excited to be working with them and they seem to be very excited about it too."
Thirteen years ago, the Sydney resident helped establish the St Jude's, along with Gemma Sisia and Kim Saville, who have both remained at the school.
Angela became the first teacher at St Jude's and spent three years with us, before spending the last decade working on various projects in Australia and Vietnam.
She had been back to the school to visit during that decade, but to be working here again is something rather special.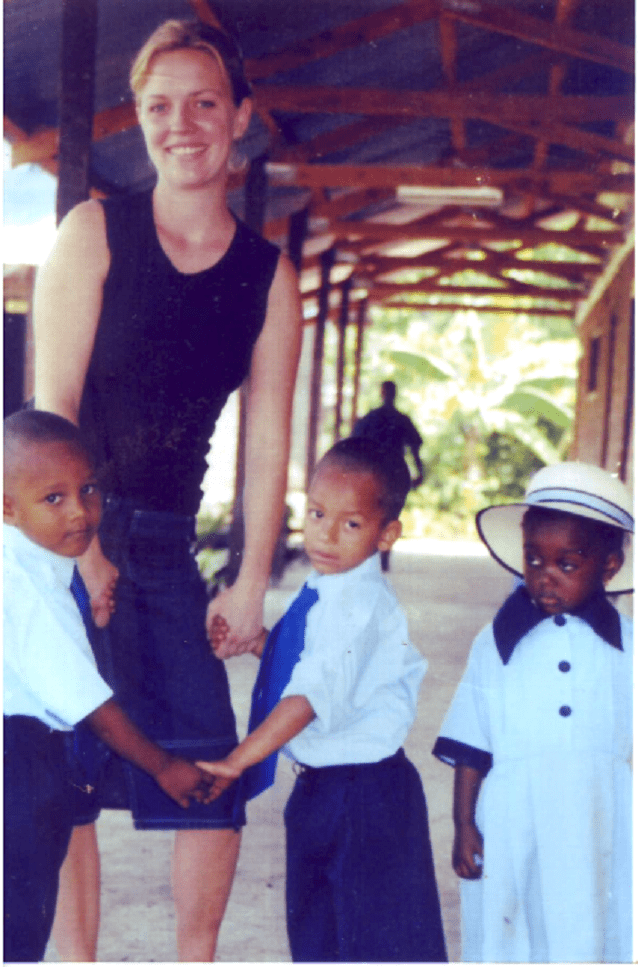 "The last time I was here was for the 10 years (anniversary), and before that it had been five years. That time I remember I was just walking around in tears, it was so emotional I could hardly even talk," she said.
"There's now three campuses when there was only one… more buses. More students, obviously. I notice the higher-educated teachers, through conversation with them. Moshono (village) has completely and utterly changed – there's so many shops now, and a nightclub, a lot more people, a lot more traffic, lots of people moving to Moshono from town (Arusha)…"
Almost three years after her last visit, Angela heard murmurings of our community service and tertiary teams and knew it was the reason she would return.
She arrived at St Jude's in early April to oversee the teams (pictured below), as part of the Beyond St Jude's program.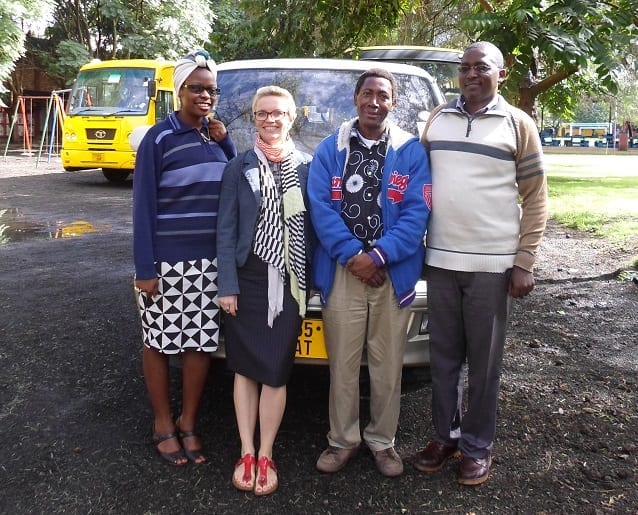 Her responsibility is far from a walk in the park, with 59 of the 61 graduating students in the program volunteering to spend a year as teachers in Government-run schools before their university education begins. Angela said the hard work her excellent team had already put in was a great start.
"Gemma and I joke around - she has literally offered me so many jobs to come back over the years – and this, for me, was it. I am so passionate about the community service and I think it is such an amazing way for these kids to give back," she said.
"There's an opportunity to make even more of a difference here, as this education is going to spread even further, into the government schools, which I know are seriously lacking. This is why I'm so excited and passionate about this role in particular."
Throughout the following two years she plans to spend here, Angela looks forward to seeing the success of the Beyond St Jude's program and all the students involved.
"We'll be giving them packages, to go out, so depending on the subjects they're teaching they'll have textbooks to take with them, resources, chalk, and everything they would need," she explained.
"I hope we have a really good start on both the community service project and the tertiary. I'm hoping that by the time I leave it's running well (of its own accord). We're going to learn a lot in the first couple of years."
Replies