Eunice Mtili was born to teach.
"When I was very young, whenever I would share or explain something, I would give examples and demonstrate, moving my hands, everyone would say, you would make a very good teacher," Eunice said.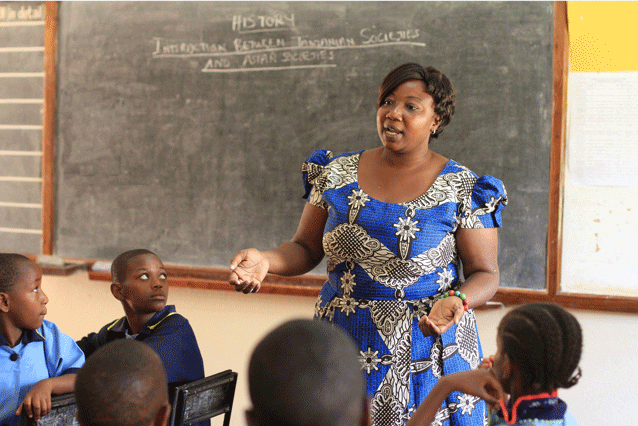 Through the course of a 21-year teaching career, Mrs Mtili has proven everyone right, channeling her natural talent into educating thoughtful and resilient students who love to learn. 
"I am really sharp, I know I am very fast, and I want everyone to be fast in my classes, I want smart, cheery, quick, happy people," she said.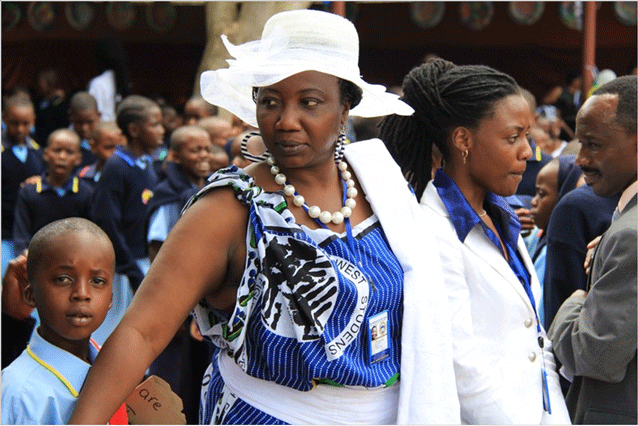 This is an ambitious goal in Tanzania where the government school system is overcrowded and under-resourced. The World Bank reports 23% of government school teachers don't show up for work on a given day (2012).
St Jude's offers Eunice the resources and support to be the best teacher she can be.
Since arriving in 2011, Eunice has taken full advantage of the small class sizes and extended curriculum which lends itself to vibrant demonstrations and opportunities to "learn by doing".
She currently teaches social studies at our primary campus.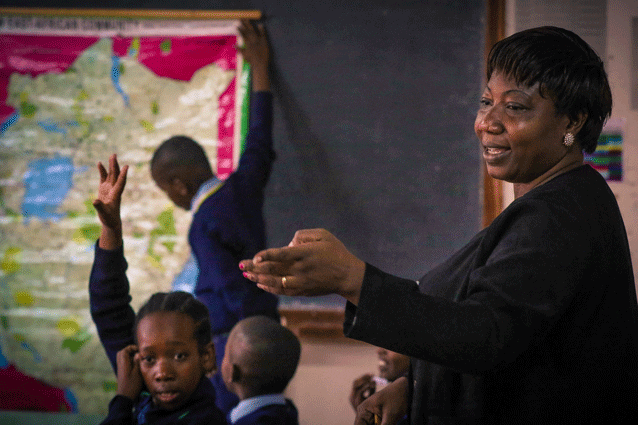 "The first thing I do to introduce social studies is explain to students why I am teaching them these things, social studies is ultimately preparing them to become good leaders."
"So in geography, I say, how will you become a leader if you don't know your area, its resources and geographical features?
"In civics, as we expect leaders to conduct development, I say, 'how would you use the features and natural resources of your areas for development?'. We also role play elections and speeches."
"In history, we learn about independence and why we are living like this. So I show them examples of good leaders and the ones who failed."
Eunice is helping St Jude's create good leaders and, after five years, she is starting to see the fruits of her labour.
"I have many students at St Jude's who come back to me and tell me how much they appreciate, and how often they think of my classes; they say they were really unique," she said.
"The ones who are in Form 2, they are all in leadership positions now!"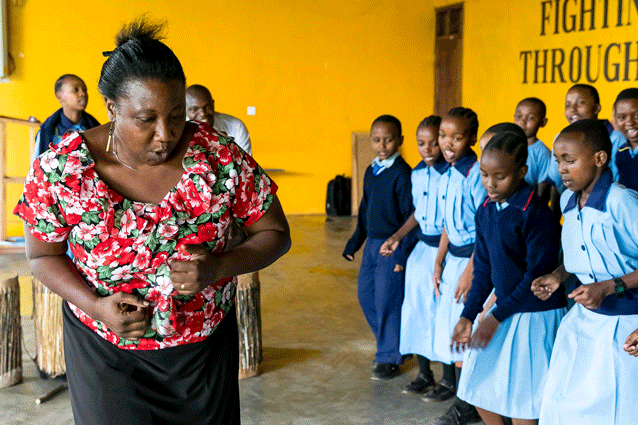 St Jude's is also helping Eunice grow her own leadership and teaching skills.
The magnificent Mrs Mtili was recently selected by a panel of her peers to participate in a professional development partnership in the United States.
Later this year, she will engage in educational workshops, mentoring and training with teachers from Louisville Collegiate, which has a long running relationship with St Jude's. 
Eunice says she is hoping to come back from the States as the best teacher she can possibly be.
"With new skills, new knowledge and better understanding of how children learn, so that I can teach best."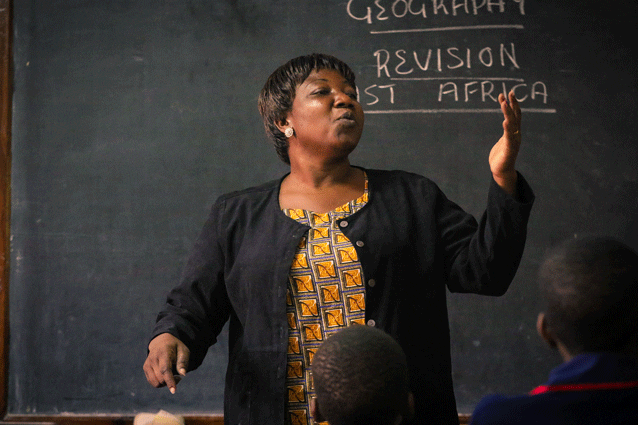 Replies