When 12 intrepid students from Methodist Ladies' College (MLC) in Melbourne, Australia, stepped out of a St Jude's bus and into our schoolyard on September 1, they brought more with them than just their luggage.
They brought compassion, laughter, songs and hope.
It was a long awaited trip for the young travellers, each of whom made their mark on our school community.
Alice, currently in Year 10 at Methodist Ladies' College, expressed her excitement at being selected to participate in the College's immersion to Tanzania.
"It was amazing to find out we were selected to come to St Jude's. We saw the effect it had on students who'd come before us and we could only imagine just how special it would be."
"When you come to St Jude's, you realise exactly where your money is going and can see how it changes the students' lives. You also receive much more than you could possibly give, there is so much joy here."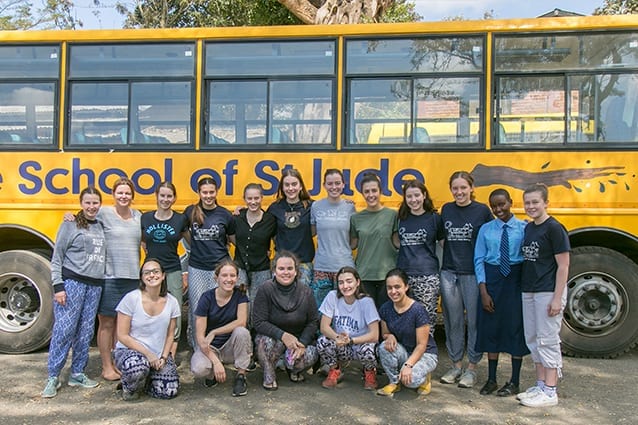 During their two-and-a-half week stay, MLC's staff and students enjoyed learning about Tanzanian culture, tasting local delicacies, spending time with students and experiencing a safari!
"Going on safari was a great way to break up the visit and to see some of the amazing landscapes within Tanzania, but certainly spending time at St Jude's was the highlight." Group leader and MLC staff member, Lauren, shared.
"For most of us, the home visit was a true highlight. When you see the students on the playground in their neat school uniforms, it's easy to forget where they come from. So, having the chance to go to their home and experience how welcoming their families are was very special for us," Year 10 students, Georgia and Mimi, said.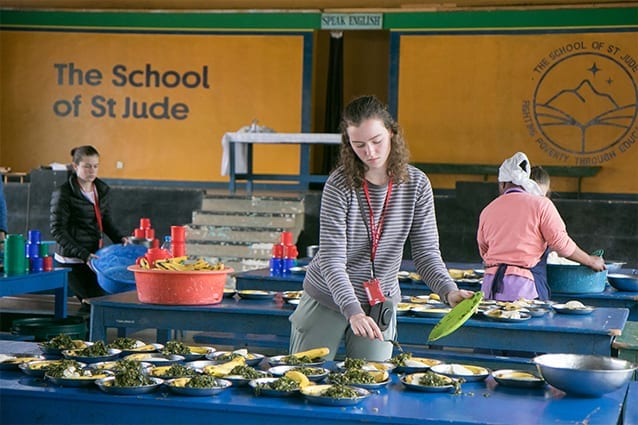 "Although the youngest children are so cute and it's beneficial to have a connection with them for 12 years or more if you sign on for sponsorship, we think it's equally beneficial to sponsor a scholarship for students in Form 1 or Form 5, because they have shown their resilience for 10 years at underfunded government schools."
"They are students around our age group, so we can develop a peer-to-peer bond with them," the students added.
St Jude's students certainly benefited from meeting MLC's bright leaders. The visiting students helped to serve hundreds of meals at Sisia Primary Campus, and on the final day of their visit, performed an excellent repertoire of Australian songs at the primary school assembly!
Beyond their singing and dancing talents, MLC brought thousands more reasons to smile.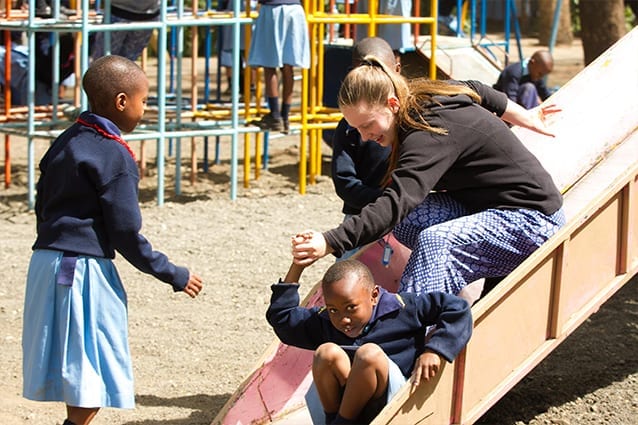 Incredibly, the students raised thousands of dollars before visiting St Jude's.
The MLC students knew they were in for the journey of a lifetime before they'd even landed on Tanzanian soil, yet Alice's final words convey the ripple effect a visit to St Jude's can have.
"We are so happy to have had this experience. It really makes me consider coming back to Africa and volunteering in the future, and ways I can make a difference for St Jude's in years to come."
Would you like to see St Jude's in action? Find out how to make a visit!
Replies