Each year during March, our school Founder, Gemma Sisia, tours internationally to raise awareness and support for The School of St Jude. It is also her opportunity to personally thank many of our thousands of Australian supporters who are helping in fighting poverty through education.
This year's journey was unique. Many Australians were already mourning the loss of land, homes, lives and wildlife due to the devastating bushfires that ravaged much of the country early in the year. Gemma was keen to travel to Australia and bring our supporters a good news story, a tale of hope, in such a testing time.
Now, it is more important than ever that we continue to share inspiring news and seek meaningful connections.
Alongside Gemma this year was Judith, a St Jude's Form 6 graduate, who bravely shared her testimony of triumph with thousands of enthusiastic listeners.
"The absolute best part of being in Australia was sharing my story, having in mind that I was doing it for my younger peers back at St Jude's. The reaction from guests at the events carried me away!" Judith shared.
Judith also expressed her joy at meeting the wide range of St Jude's supporters, noting that we are one big family; diverse in age, skills and nationalities.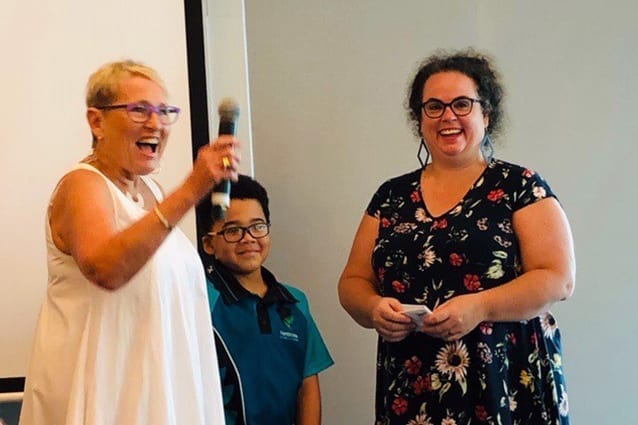 "There were so many people who helped me feel comfortable in Australia. People cooked for us in their homes and helped me adjust to new food. I really loved meeting supporters like a young boy named Harry, whose father is Tanzanian. Harry is eight years old. He lives in Brisbane and he raised money for St Jude's by collecting cans and taking them to the depot," she related.
It is this spirit of service, demonstrated by supporters like young Harry, that reminds us in these trying times of something Gemma says often: everyone can do something.
Gemma and Judith's three-week tour started in Queensland, continued to New South Wales, and reached a premature halt in the Australian Capital Territory. The impact of COVID-19 was hitting Australia hard, causing them to return to Tanzania two weeks earlier than expected.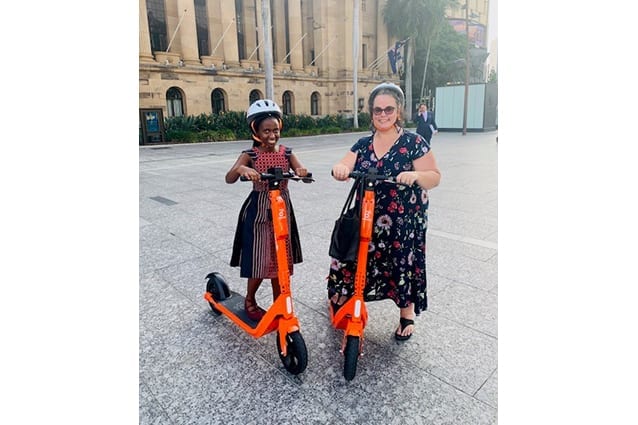 "It was a very difficult decision for us to make, though necessary. We needed to consider the health and safety of supporters attending the events, as well as the growing risk of not being able to return to Tanzania if we were to continue with the tour until its intended end," Gemma explained.
"I'd like to say a huge thank you to everyone who held such wonderful and welcoming events for us, opened their homes to us, and made time to meet us. Although Australia was rather different in late February and early March from what it is today, it is clear to me, more than ever, that Australians' iconic sense of mateship is well and truly alive."
"I've heard it said that while this is a time of necessary physical distancing, it is not a time for social distancing. We are continuing to look at ways to keep St Jude's community in good spirits during this time of uncertainty, and I am confident that our school values of Respect, Responsibility, Honesty and Kindness, will guide us all. I look forward to catching up with many more supporters during our next promotional tour."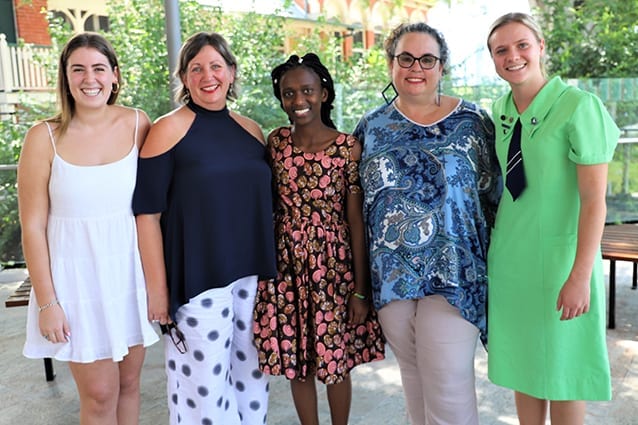 The School of St Jude, founded on the premise that no cause is hopeless, reminds us to be positive when faced with challenges. Our students and staff know just how powerful a positive mindset can be. One only needs to hear a story like Judith's, who confidently represented thousands of young Tanzanians, to realise that, too.
Since we couldn't finish spreading the word in Australia, could you give us a hand by spreading the word about St Jude's? Follow us on Facebook or Instagram and share this article with your loved ones? Thank you for fighting poverty through education with us. We hope you all keep well.
Replies