With Giving Tuesday almost upon us, we are calling upon all people of goodwill to help create lasting change for our students.
You are giving a gift to support St Jude's to deliver a free, high-quality education and improve the lives of 1,800 of Tanzanian students who come from backgrounds of severe poverty.
There are several significant ways you can join the cause and deliver opportunity, hope and prosperity to people in need this holiday season.
One of the ways you can help is by signing on to sponsor an academic scholarship for one of our students.
You may remember Kevin, one of our very first American St Jude's supporters, who featured in our August newsletter. Kevin and his wife, Mary Beth, began sponsoring an academic scholarship for young Musa during their initial visit to St Jude's in 2004.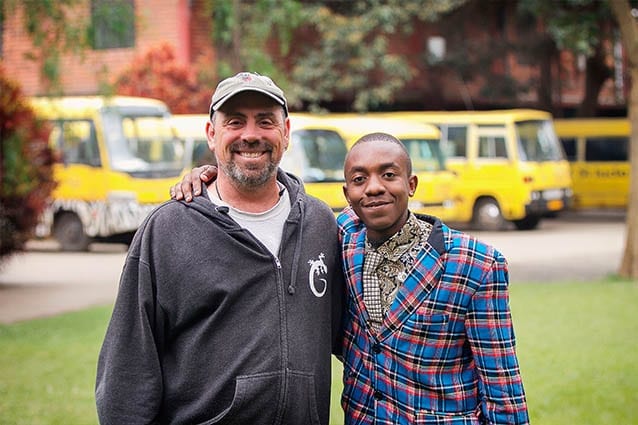 Musa is currently a Beyond St Jude's participant who, as a part of his Community Service Year, voluntarily teaches mathematics at an under-resourced government school near our Sisia Primary Campus. His scholarship is still sponsored by Kevin and Mary Beth, who could not be more proud of Musa's success.
"Through sponsorship, we have affected areas of Musa's life we never imagined. [His family] lives very modestly but had previously been exceptionally poor. Because we were paying for Musa's education, they saved enough money to build a home," Kevin said.
"It's important for Mary Beth and I to continue supporting Musa's scholarship into his Community Service Year, because I'm aware that people can be given a great education through high school and when it's over, they have no integration. This is a brilliant part of Gemma's master plan, because these graduates have fertile ground to grow from rather than being left on cold pavement outside the door," he explained.
Sponsorship means our students have access to safe, private transport via our fleet of 29 school buses. It enables 1,372 students between Standard 5 and Form 6 to have a safe and conducive environment for learning in secure boarding accommodation.
St Jude's serves 29,000 free, hot meals per week to students and staff, keeping students' stomachs full and fuelling their appetite for learning.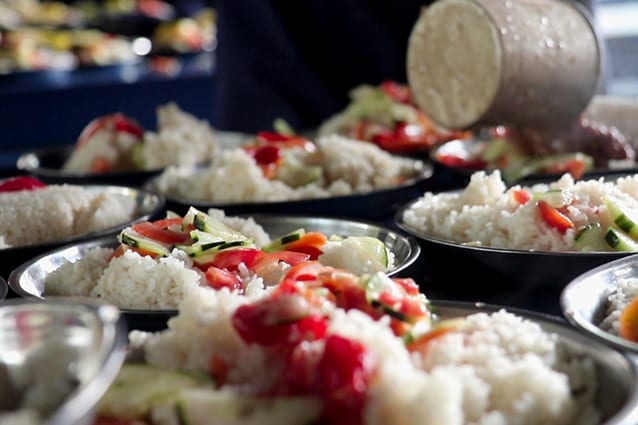 While many of our students' scholarships are either fully or partially sponsored, there are still some who do not have their scholarships fully sponsored. The gap is covered by our Unsponsored Student Fund.
Your donation to the Unsponsored Student Fund helps us to close the gap and open our gates to 1,800 students each year, even if we have not managed to find people to fully sponsor all of them.
Sponsorship, however, is not the only way to make a tangible impact on our students' education.
Making a general donation to The School of St Jude means we can address pressing, immediate needs of our school community.
Earlier this year, a large portion of the boundary wall at Smith Secondary Campus was swept away by torrential rains. Donations from our international family of supporters allowed us to repair the damage.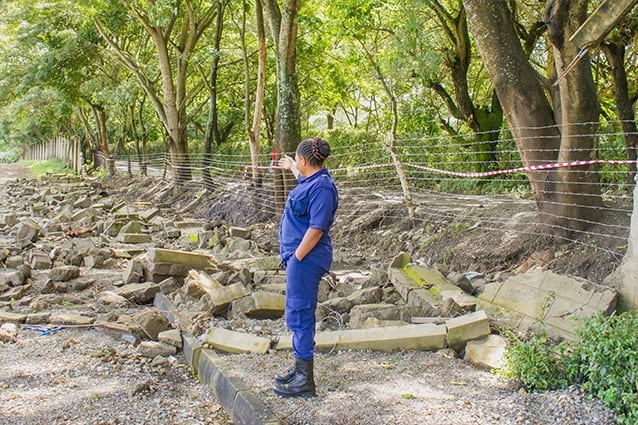 It takes a lot to keep a school like St Jude's running each year. Our priority is to continue promising everything our students need to reach their potential and become community-focused leaders of tomorrow.
What are you waiting for? There's no better time of year to give a gift that will improve someone's life. Sponsor or donate today to give a Tanzanian student the chance to prosper.
Replies