The outbreak of COVID-19 sent the whole world into lockdown and it continues to cause major challenges for friends around the globe. However, thanks to technology, it has opened up a unique and exciting opportunity to connect with St Jude's international family of supporters in a whole new way.
In the spirit of bringing new experiences to all supporters, St Jude's is introducing a Virtual Visit! International travel is postponed for the foreseeable future, severely reducing the annual number of visitors to the school. Visiting St Jude's is a highlight on many travellers' itineraries to Tanzania. The goal of the Virtual Visit is to capture the essence of a visit to St Jude's (virtually!), providing supporters with a taste of campus culture from the comfort of their couch.
The Virtual Visit will explore campus life, boarding facilities, lunchtime, class visits and more!
The visit will also extend to a students' home; a memorable experience on many visitor's trips to St Jude's. A home visit is a special part of the school, where the St Jude's team and visitor are welcomed into a student's home, gaining a unique insight into the student's home life. It is a chance to meet a St Jude's student and their family, shining a light on the impact of free, quality education.
"We can't wait to take all supporters and followers of St Jude's on this virtual tour. It's a new experience for many of us; one that allows us to connect, even though parts of the world seem so disconnected," says Gemma Sisia, Founder of The School of St Jude.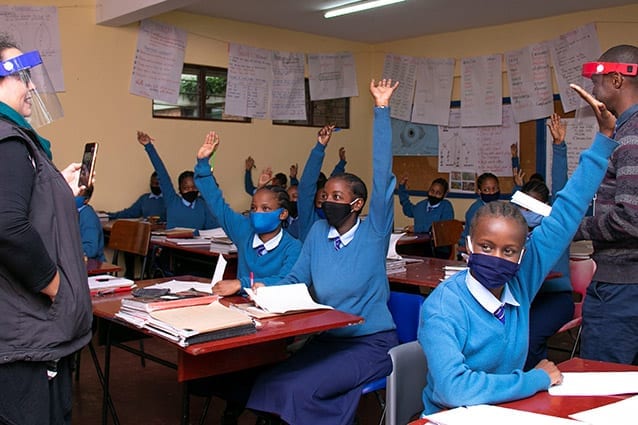 St Jude's has also been able to continue sharing all the wonderful news and stories from the school with supporters thanks to the 'boom in Zoom'.The school introduced Zoom sessions in early June this year with the aim to network, share updates, answer questions and communicate with new and existing sponsors and donors.
"2020 has been such a tough year for many of us, but, there's always a silver lining. By adapting to the corona-crisis, we have created entirely new experiences for the school and myself. Unfortunately, I couldn't see everyone in Australia this year so 'Zooming' was the perfect opportunity to reach out!" says Gemma.
The reception of the Zoom sessions exceeded expectations, proving to be intimate and engaging for both the school and Zoom guests. With extremely positive feedback and encouragement from supporters, the school aims to continue connecting in this way.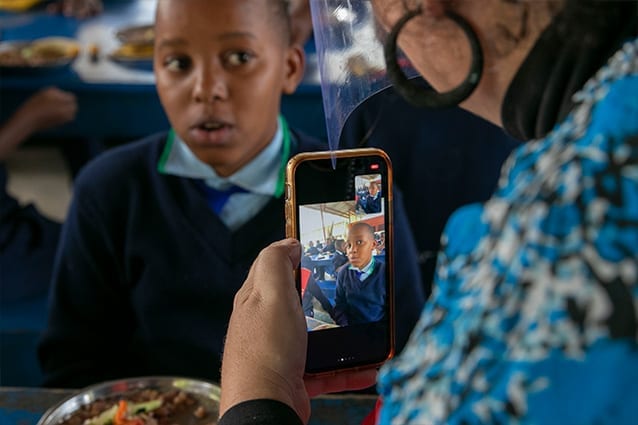 "Technology is truly amazing… I'm able to be in the living rooms of our supporters and on the ground here in Tanzania all at once!" Gemma exclaims.
"This is awesome! So wonderful to make this sort of connection with everyone that ordinarily wouldn't be able to see what is happening at St Jude's. I have so enjoyed this walk around!" writes Donald in a Zoom chat.
"Thank you sincerely for this Zoom. It was very much appreciated. St Jude's work for the children of Africa has been simply amazing," Lyn comments, a Zoom guest.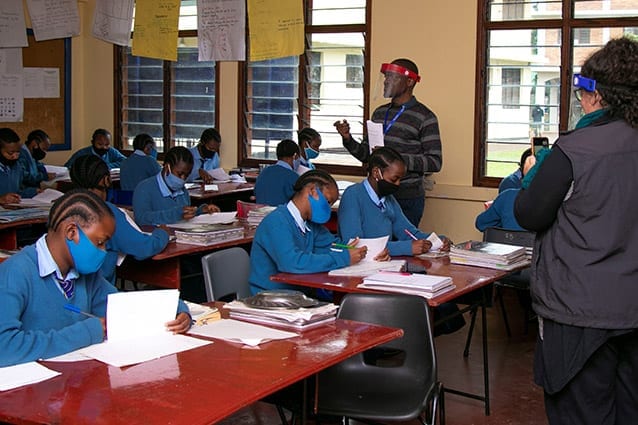 Whilst previous Zoom sessions involved Q&A's and brief snippets of the school, the Virtual Visit will provide a full 360 view of St Jude's, making the experience as real as possible. The Virtual Visit will take place on Wednesday 23 September, and places will be limited.
Register today for St Jude's Virtual Visit and be part of this unique new experience. To register  click here
Replies