Taste testing Australian icon 'Vegemite' by the spoonful, before embarking on a trip of a lifetime to its country of origin, is a cultural exchange St Jude's graduate Godwin never thought he'd experience. "It tastes bitter and weird," Godwin said, laughing, with a mouthful of Vegemite.
"But seriously I am feeling very excited because I've never been to Australia, or even out of Tanzania before, and of course I once dreamed of going but I knew I had no means to go there." he continued.
During Godwin's childhood he lived in a one-room mud house, his single mother struggling to make ends meet to pay for food, clothes and the fees to keep Godwin in school, but she knew education was the only weapon to escape the poverty they were faced with.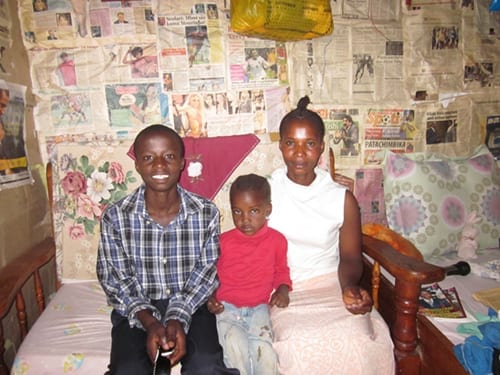 More than a decade on, with the guidance of the St Jude's community, and incredible resilience, Godwin has not only topped classes at St Jude's, and been a volunteer teacher at an under-resourced local government school, he has also successfully earned a full scholarship to study a Bachelor of Electrical Engineering in New York.
But first - following an invitation from St Jude's Founder, Gemma Sisa - to a whirlwind speaking tour to Australia, and boy is he ready to go!
"The importance of sharing my story is to let the people who are supporting The School St Jude know that their support is really worth it and it's giving young people an opportunity," Godwin said.
He's very much hoping the crowds, expected to reach 700 at some events, will take away this message from their time with the St Jude's team.
"This education is more than education, because it opens new doors in our lives. You ignite the flame and that fire will start bigger fires and one day it's going to be one huge fire. Whatever you can do for a person that is less privileged is really worthy, as that person will eventually be able to do something great to help their community."
And he's a shining example of just that! In addition to his work in Australia, Godwin plans to learn from the lifestyle.
"Apart from doing speeches I'll be interested in swimming at some beaches, as it will be my first time to swim. I heard about the saying 'G'day mate' when I met with Australians visiting the school but my accent isn't so good. I understand the people there are very generous, they are ready to support each other and us," Godwin said with a big smile.
Alongside Godwin on his first trip aboard, and assisting him with digesting Vegemite, is Alumni Coordinator, Maddie Kelly. Herself returning home to Australia to assist with the tour, after almost two years living and working at the school in Arusha.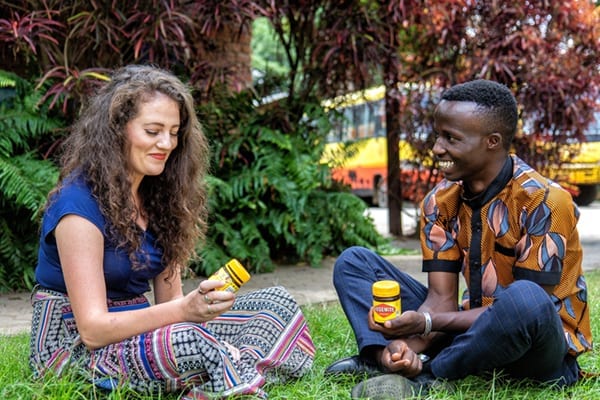 "I think Godwin is going to be an exceptional representative of St Jude's and all our students. He's already overcome so many challenges in his life and he understands the importance of what supporters do for St Jude's," Maddie shared.
"Godwin goes as a representative of one of eighteen hundred and he doesn't take that responsibility lightly. There are more than a thousand like him that are trying to make the most of every opportunity they are given."
Together they will not only navigate the initial cultural shocks when on Aussie soil, but will share the challenges facing 12 million Tanzanians living in poverty. His aim, to inspire you to spread the word about The School of St Jude and help fight poverty through education.

"My mum is really proud, she never thought her son would come this far," Godwin said with wide eyes.
Replies