St Jude's Earlyact (ages 5-13), Interact (ages 12-18) and Rotaract (ages 18-30) clubs flourished under the leadership of the School's first Rotary Specialist, Sebastian. After two years of service, he's handed over the torch and returned to Australia to complete his degree in Education.
Laura B, an engineer from Melbourne and long-serving Retractor, has arrived in Arusha with a determination to carry the flame Seb ignited!
Laura joins a team of intrepid young adults driving the Rotary wheel at St Jude's — for the first time, most of whom are women.
Vivian, Laura C and Timara are dedicated members of the Rotaract Club of St Jude's. Vivian joined the club at its inception in 2016 and is excited to mentor Laura B as she steps into her new role.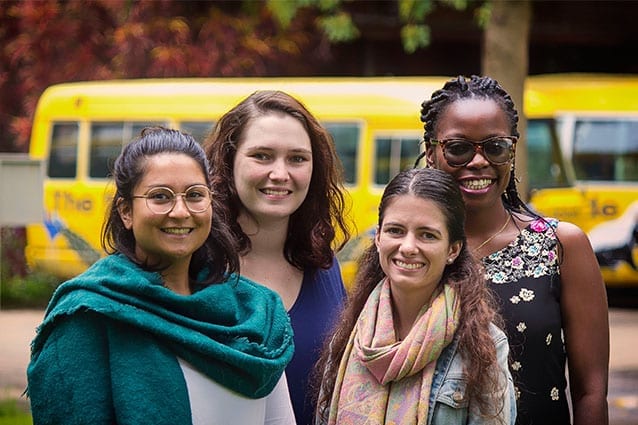 "Seb was the one who inspired me to join Rotaract, and now we can be the inspiration for others to join."
"When we [the Rotaract Club of St Jude's] first started, Tanzanians were hesitant to join and most of the board were members of the international community. Now, we have 10 Tanzanian members and three international members. The entire board is female, too," Vivian said.
The increase in female membership numbers reflects Tanzanian regional trends. Currently, the presidents of all three Rotary clubs in Arusha are women, and joining numbers are at an all-time high!
"So many young Tanzanians are eager to understand what Rotary is. For example, Miriam, who was a Beyond St Jude's intern last year, showed so much initiative and helped lead our youth employment project, Vijana Poa (Youth is Cool)."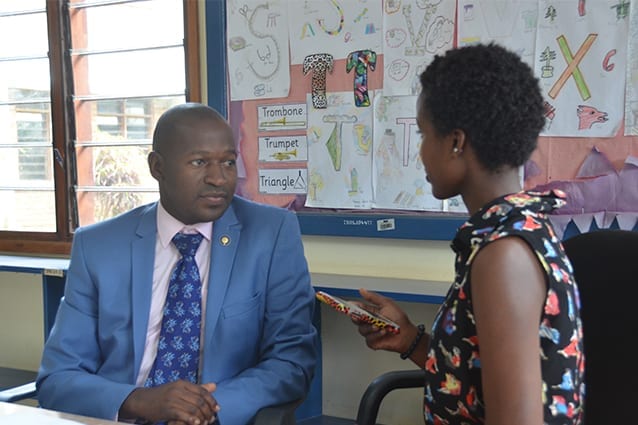 Throughout the year, Laura B, alongside her fellow Retractors, will motivate St Jude's EarlyActors and Interactors to continue their charitable work in the community. Laura will also collaborate with local Rotary clubs and lead new initiatives.
Just two days after arriving in Tanzania, Laura literally jumped straight into the mud, planting trees as part of Rotary Mission Green, a five-year initiative of District 9211 — Uganda and Tanzania.
The aim of the project is for Rotarians to plant at least one tree each. St Jude's Retractors and Interactors slipped into their gardening boots and visited East Meru School, where they planted 40 fruit trees.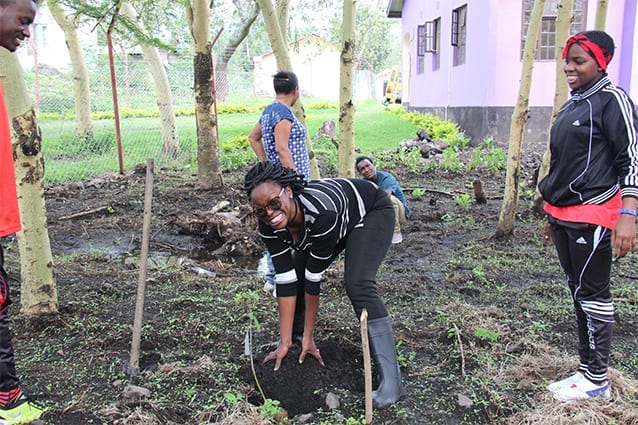 "East Meru School especially requested fruit trees so they could save money on purchasing fruit for the students. This will help them for years to come, and we hope to return to plant more!" Rotaract Vice-President, Laura C, said.
Along with Mission Green, Laura B is excited to help coordinate the upcoming interschool RYLA (Rotary Youth Leadership Awards) conference at the School.
"My motto in coming to St Jude's was to have an open heart and open mind. My passion for helping people is what keeps me going. Seeing the passion of people like Vivian, Laura C and Timara is an easy motivator too. I will learn so much from them as the year unfolds."
The Rotary wheel is turning fast at St Jude's and we are excited to welcome Laura B into our school community. Help us inspire EarlyActors and Interactors by donating to The School of St Jude. We look forward to sharing their exciting progress as the year unfolds!
Replies