Anne Bailey sits in the primary assembly hall, facing out across the lawn. She stares at a building with a low-hanging, green tin roof – the first-ever building of St Jude's, which today is the Visitors' Centre.
Behind this stands a building that looks like a house. Indeed, in the very early days, it used to be the home of Founder, Gemma and her husband, Richard. Today it hosts the IT Department.
As Anne looks out, she recalls the story of how her daughter, Angela, once stood there with Gemma, looking out over what was nothing but a cornfield.
Gemma turns to Angela and announces – "I'm going to build a school here!"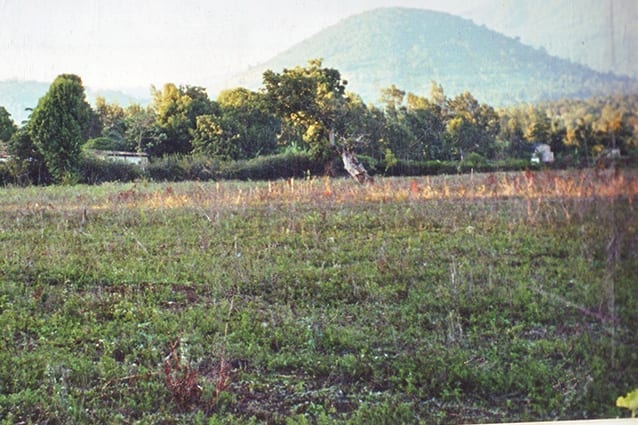 "We've always believed in Gemma and her vision," Anne explains. With her daughter having travelled halfway across the world to join in the venture, it's easy to see why Anne was keen to remain optimistic.
Today, Anne is spending time with the new Form 1 students, helping them to settle into St Jude's. With a background in English Second Language (ESL) teaching and decades' worth of experience assisting adults and children by teaching intensive English courses, she is a particularly useful visitor.
Unlike the students who have continued into secondary from studying at St Jude's primary school, the new Form 1s who have joined this year from government schools have never had their lessons taught in English before, and are some way behind their peers in comprehension and confidence.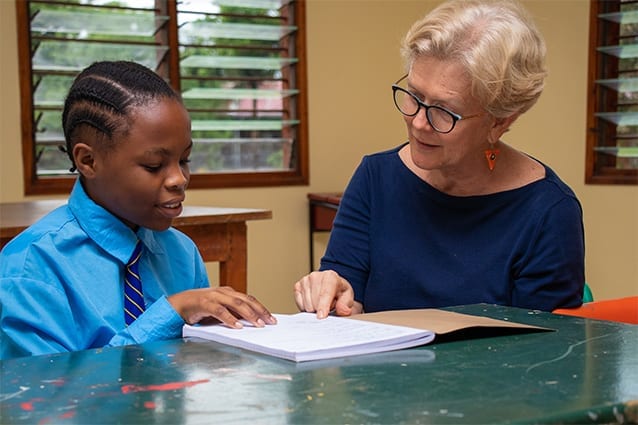 But she is also here to be with her daughter, Deputy Director of St Jude's, Angela, as the school celebrates yet another landmark – the opening of St Jude's Girls' Secondary School.
Over the past 18 years, there has been an enormous amount of people along the way who have helped make St Jude's the school it is today. Teachers, volunteers, sponsors and of course, the students.
The Bailey family have been with St Jude's since the beginning, maintaining a connection that lasts to this day.
"I remember when the library was first built – it had a staircase to the second floor," says Anne. "One of the parents had never used stairs before, these are the things you remember."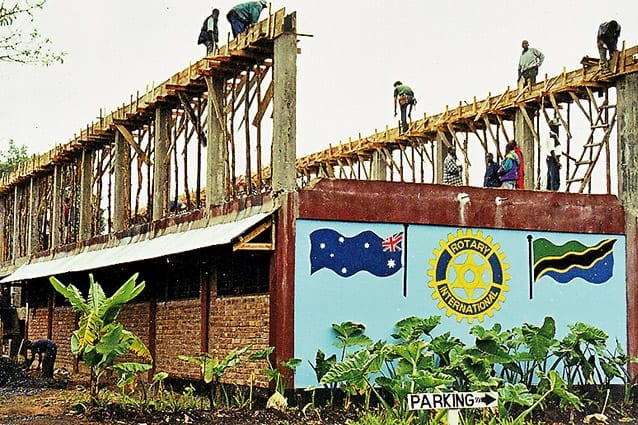 Back then, the road outside St Jude's was filled with potholes, rocks and dirt (today it's made of tarmac) and the only way to get into town was by hitching a ride.
As we begin 2020, St Jude's has close to 1,800 students, and 400 of them are in the midst of celebrating the opening of their very own St Jude's Girls' Secondary School. The importance of educating girls resonates with Anne.
"When I was younger there were less chances to go to university," says Anne, who is now 67 years old.
In the 90's she decided to go to university as a mature-age student, and during her time there she met other women who were a similar age to her. She remembers one friend who had had to leave school so she could work to support her brother's education.
"When I was in my 20's people tended to marry younger," says Anne. "Women were more likely to be bringing up a family than setting out on a career path and some people thought it wasn't necessary for women to have a tertiary education."
Times and attitudes have changed in her homeland, Australia, since then and Anne sees a new horizon for the girls attending St Jude's now too.
"These girls will be able to follow their passions and go far," says Anne. "They just have to go for it!"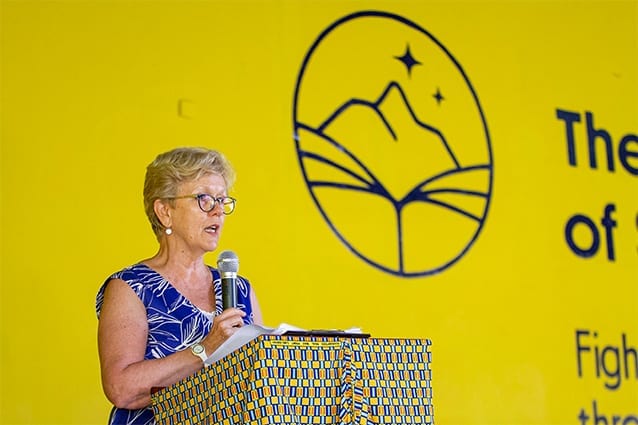 Angela, agrees.
"They should be able to be independent and follow their dreams," says Angela. "And if they get married, it should be their choice."
For Anne and Angela both, the opening ceremony for the girls' school will be a day to remember.
"I was walking through the girls' school yesterday," says Angela. "And one of the Form 1 students who I've known since primary school called out to me."
"I asked her how she felt and she said she was really excited. That's when it sunk in for me and I thought to myself – "this is such an awesome thing!"
Replies