Innovative Form 3 student Erick can create a vending machine from scratch and turn a mobile into a home safety system – but this budding gadget whiz doesn't dream about being the next Steve Jobs or Bill Gates.
"I want to be a volunteer at The School of St Jude," Erick says.
"That's my number one priority. I've seen what the opportunity this school has given me and my family.
"I have 10 siblings and none of them are in school – I know the importance of my education."
At last year's Science Fair he was part of a group that invented an automatic vending machine but missed out on first place to Form 4 student Edgar, who created a created a system that converted plastic bags to roof tiles.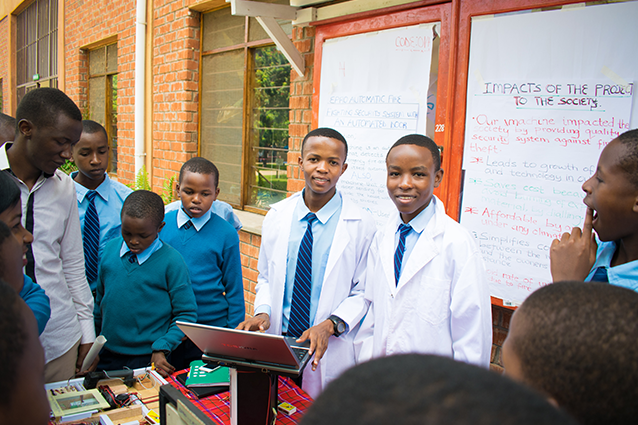 Erick's goal in 2017 was to win the overall prize at Science Fair, and with his partner Prosper succeeded by creating a home safety system that was controlled using repurposed mobile phones.
Their system used the computer from a basic mobile phone that was connected to a smoke detection device to automatically open doors in case of a fire.
The system could be used to increase home safety but Erick said the main purpose of the project was to show people that popular devices such as mobile phones can be used in a variety of ways.
"Phones are already powerful devices and they are quite common in Tanzania, but they can be used for different purposes than just calls and texts," Erick said.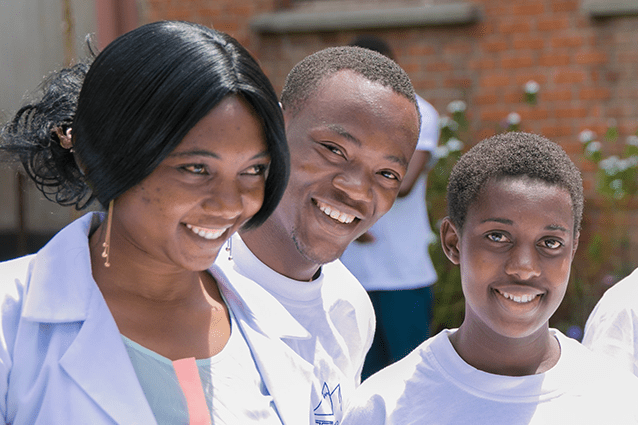 Science Fair organiser Shaban Ramadhan said he was impressed by the innovation on display at this year's event.
"It was incredibly tough to pick winners because there were a lot of good projects," he said.
In the lead-up to each year's Science Fair, students are asked to create projects that will address the needs of their communities. This year – the seventh running of the event – technology and the environment were major themes.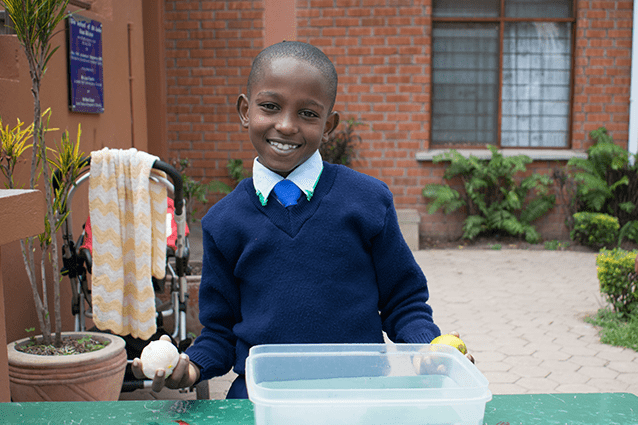 "St Jude's mission is to produce future leaders of Tanzania and it is important that our students have the skills to address the needs of their community," Shaban said.
"That is why our annual Science Fair is important. It encourages students to think creatively and come up with solutions."
Support St Jude's commitment to academic excellent by donating here.
Our 2017 Science Fair Prize Winners
Overall winners
1st: Epro fire-fighting automatic security system (Erick and Prosper)
2nd: Vibration and voltage locking system (Christopher and Rickson)
3rd: Water level indicator (John, Samwel and David)
Category winners
Science (lower primary): Does an orange float or sink (Joshua, Nesta and Joanitha)
Science (upper primary): Tonaldo Robot (Hemed, David G and David S)
Chemistry: Artificial water gills (Eliamani and Elias)
Biology: Natural insecticides (Amos, Christian and Praise)
Physics: Automatic rain sensor and security system (Rafael and Ramadhani)
Mathematics: Linear programming (Denis and Godwin)
Geography: Recycling plastic bottles (Sweet, Hilda, Rahma and Jackline)
ICT: Library management system (Stephen and Godbless)
Chairman Award: Statistical attendance (Johnson, Peter, Issack and Ezekiel)
Replies