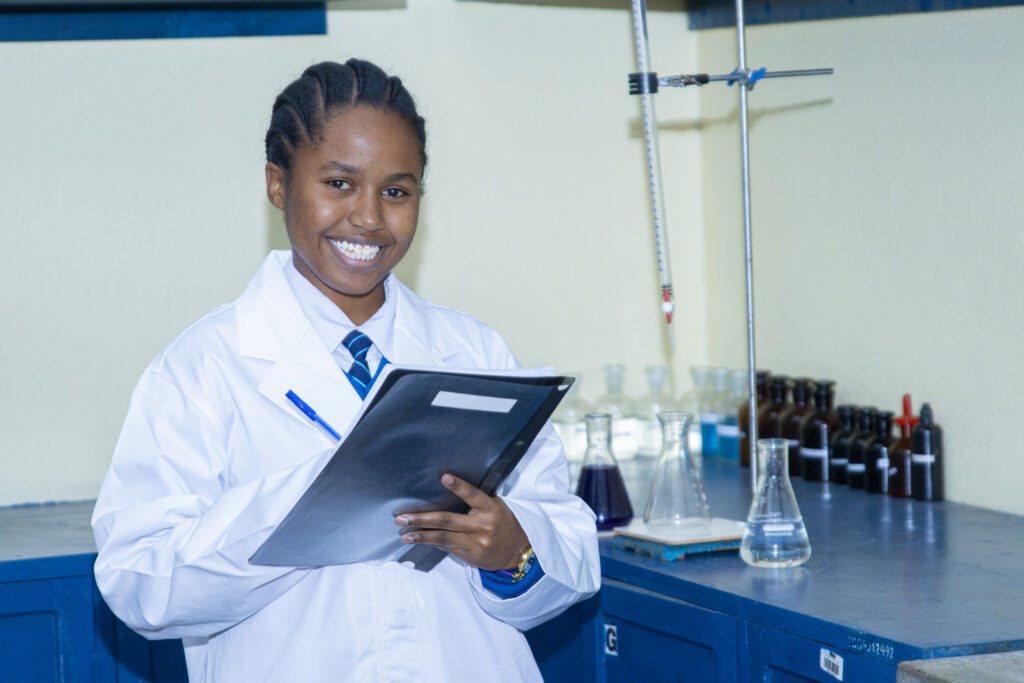 Encouraging participation in STEM (science, technology, engineering, mathematics) subjects for female students is a strong focus area of The School of St Jude. The school's well-equipped science and computer labs provide students with ample opportunities to explore their interests in STEM subjects.
Two prominent female STEM teachers, Ms Teddy and Ms Elizabeth, are important role models in motivating more female students to study science.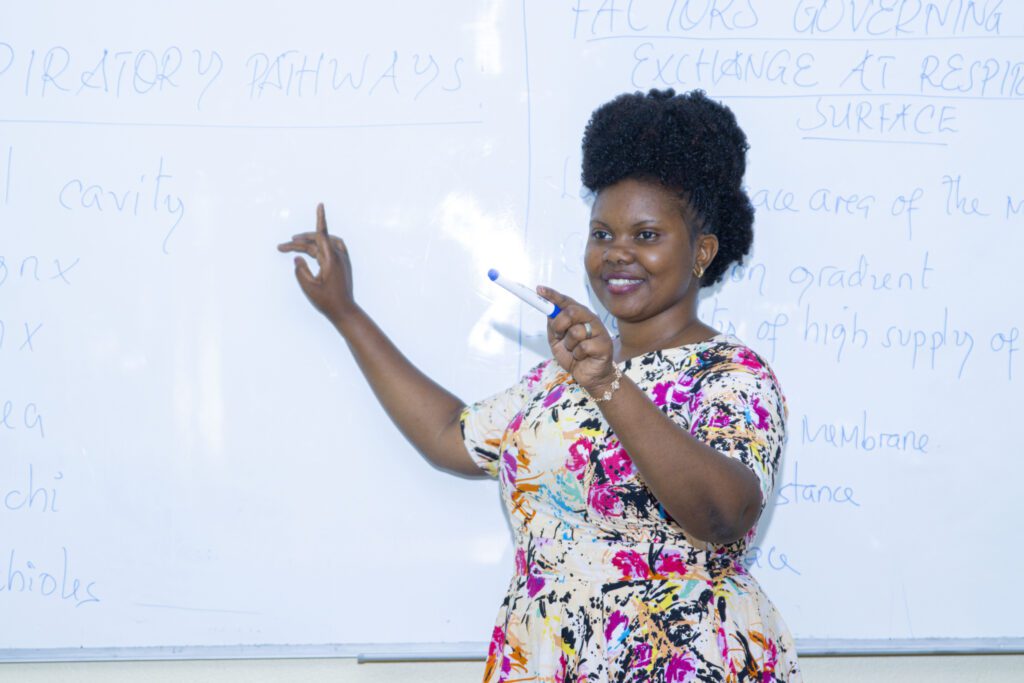 "I believe every woman can be a scientist, especially if you relate it to the current world we live in," says Ms Teddy, who teaches biology at Smith Campus.
"Careers in STEM sectors are predominantly male-dominated, but if female students are given a priority, empowered through workshops and allowed to explore science subjects from a young age, they will gain confidence to engage with the industry," she says with a smile.
In Tanzania, there are far fewer female tertiary graduates than male in the field of STEM. Only 30% of females study STEM in their higher education.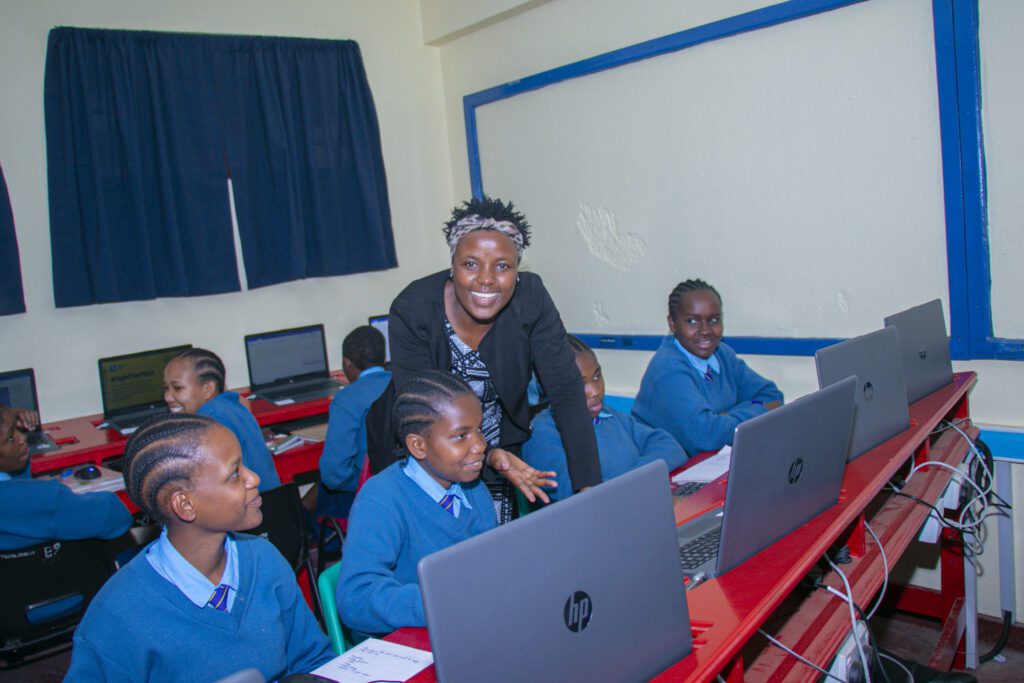 "My students at St Jude's Girls' Secondary School are encouraged to pursue STEM subjects, as it is possible. I don't believe the subjects are hard, but rather the amount of effort put in. They just need to work hard," says Ms Elizabeth, an ICT Teacher.
Challenging the notion that STEM subjects are exclusively for boys, Ms Elizabeth says, "Whether it's science or any other subject, I believe every human being has an equal chance of pursuing anything they choose."
"As a teacher, it's my responsibility to provide students with all the information they need to pursue STEM subjects and show them the career opportunities that await them in the STEM industry," she adds.
Sharon and Ester are among the best science students at St Jude's, proving that girls can excel in science if given the opportunity.
Sharon is a Form 6 student majoring in physics, chemistry, and mathematics. "Science fascinates me. Since my primary school days, I have enjoyed working on science projects."
"I have won several awards during my secondary years," says Sharon, one of the top science students in A Level at St Jude's. "In Form 4, I won the top prize at a national science competition. During the December holidays, I also participated in a science boot camp and was the first runner up," she adds.
Sharon, who would like to work as a computer programmer or in the computer software industry, actively encourages younger students to pursue science subjects.
"I am currently in Form 6 and am about to complete my secondary education. One piece of advice I would give to younger students is not to give up on science subjects. If they love science, all they need is the dedication to succeed," she explains.
In the Tanzanian education system, students must choose a combination of subjects between science and mathematics or humanities when they reach Form 3, the third year of Ordinary Level (O Level). The choice of their combination of subjects then determines what degrees they can study in higher education and what their career path might be. So, choosing science at this stage of their education is a pivotal moment.
"Women make better scientists because they are more careful and more determined," says Ester, a Form 4 science student.
"I like science because I want to one day become an engineer," she eagerly states.
"I still have a few years left to complete my secondary education, but one thing I'm learning is that studying science is about commitment, hard work, and following your passion," she adds.
At St Jude's, students like Sharon and Ester receive many learning resources, well-equipped science and computer labs and support from inspiring female teachers so they can reach their full potential of becoming future scientists.
Your support creates hope for students like Sharon and Ester, so they can become the much-needed doctors and engineers for their communities. Donate today!
Replies