"There is nothing more exciting than seeing a woman doing something she is passionate about," St Jude's senior secondary (Form 6) student Emiliana said.
And she would know.
Emiliana and secondary (Form 3) student Neema are fresh from three weeks of non-stop excitement at the inaugural, invite-only Women in Science (WiSci) STEAM Camp.
The two were among 120 eager young minds from eight African countries and the US, who participated in intensive workshops run by international industry leaders in Science, Technology, Engineering, Arts and Mathematics (STEAM).
"I met different girls who are really passionate about science, and there was this lady, a mentor from Intel called Kay, who impressed me so much. When anything went really wrong with coding all the men would say 'where's Kay let's bring Kay in here'," Neema said.
"I was very inspired by her and two counsellors from Rwanda, Elodea and Anabella. Those ladies, they are only 19 or 20 and are in university; they are computer majors and they made me think I can do it if they have done it."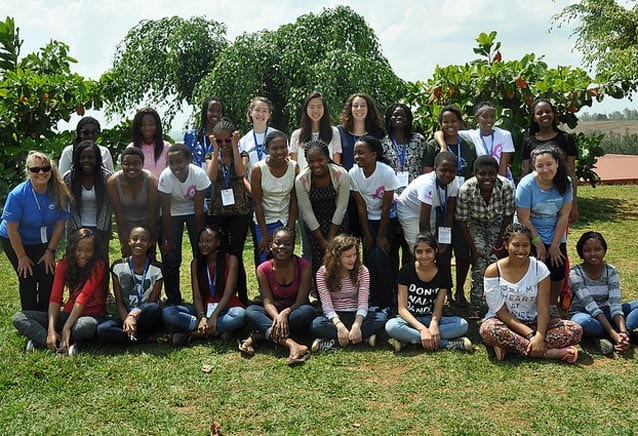 Sub-Saharan Africa lags behind the rest of the world when it comes to gender equality in STEAM fields. The UN's 2013 MDG Report shows the gap increasing as female enrolment rates in STEAM drop at the secondary and tertiary levels.
Neema and Emiliana are bucking the trend and proving they have plenty of promise, by taking out two of the three prestigious prizes during STEAM.
The first week of the camp, coordinated by Microsoft, saw the students design multilevel computer games. It was Neema's time to shine with her game being voted best of the week!
The second week had Intel build on the girls' programming skills by being instructed in engineering robots, and the third, themed around entrepreneurship and design, saw Emiliana's nous for problem solving awarded with a prize for creativity and innovation.
"We had to come up with a problem in society and show how we could use our knowledge of technology to solve it; in my group we solved a problem on deforestation which is a really big problem in Africa," Emiliana said.
"Our focus was on Madagascar because in the last 20 years it has lost 70% of its trees; we designed a sensor, you could put in a tree and it could monitor around 400 other trees. When someone is trying to cut down a tree or burn in the area the sensor would go on and it would alert officials."
Neema's group project addressed the prevalence and under reporting of rape in South Africa.
"We decided to make an app to help people report rape cases. The app had GPS which can show you nearby hospitals and clinics, psychology resources and it had a place for psychologists to volunteer and talk to victims," Neema said.
"For the final presentations, Janet Kagame came, and we also had a letter from Michelle Obama with encouraging words."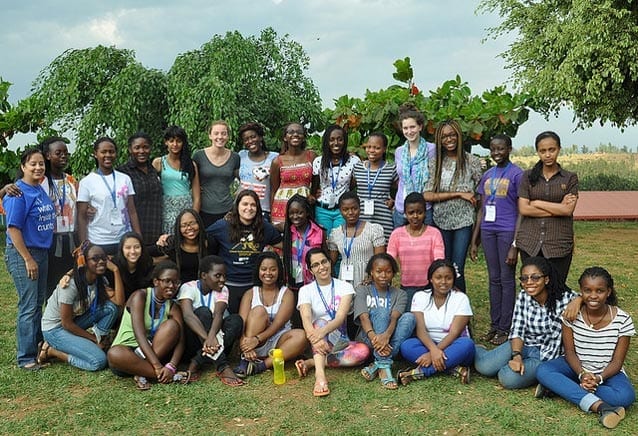 After an overwhelming final day, it was a bittersweet farewell as the girls stayed up late in their dorms, singing, dancing, crying and hugging.
"We were lucky to get that experience at the camp and we promised to share what we learned at our schools and in our societies," Neema said.
The girls are keeping in touch with their international peers via Facebook and as being official members of The United Nations Girl Up initiative. Girl Up engages adolescent women in the places where it is hardest to be a girl, empowering them to take action and transform their world.
Neema is currently putting together a programming club at Smith campus and is intent on pursuing computer science at university, while she and Emiliana are running a workshop on sensors and starting a GirlUp branch at St Jude's.
"Because of STEAM, now I really want to follow my passion, I know I can do it and I want to encourage other girls to do the same," Neema said.
Sponsor a student like Neema or Emiliana and help them achieve more.
Replies