The St Jude's Rotary office was filled with the sounds of craftwork as Interactors got busy with their latest community project.
"We are making blackboard dusters to give to schools. I think I have made over five so far!" explains enthusiastic secondary student Eva.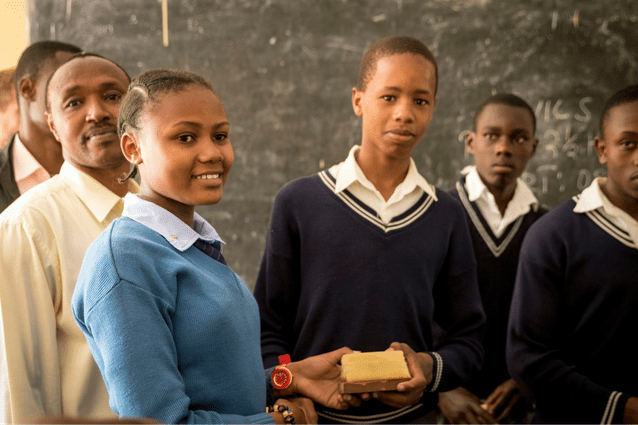 As well as being a practical show of goodwill for a local school, who can then prioritise their limited budget on providing more books for their students, the blackboard dusters have another benefit. They are made out of recycled foam from old mattresses and help reduce the amount of waste going to landfill. The soft, spongey material is perfect for a new life as a duster!
Once a mini mountain of dusters had been made, our students hopped on a St Jude's bus to give them to two neighboring schools in Arusha - Oldadai and Njiro Secondary Schools. The smile from Oldadai Secondary School headmaster Urio Godson shows they were well received!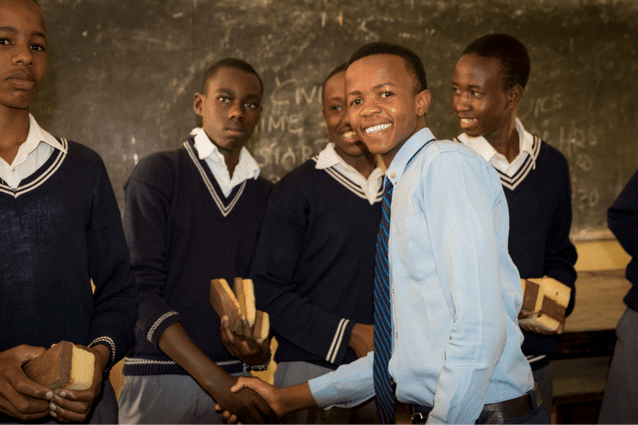 Both schools are supported by our Community Service Year Interns (CSY) Interns. Many local government schools do not have enough teachers, and a student to teacher ratio that makes effective teaching difficult. It is not uncommon to see over 100 children in one classroom.
Daudi is one of last year's St Jude graduates doing his Community Service Year at Njiro Secondary School, and Kelvin is at Oldadai Secondary School. Now that The School of St Jude has both intern teachers and a supply of blackboard dusters to help support our local community, we are sure our Rotarian students can build on this with their community project plans in the future.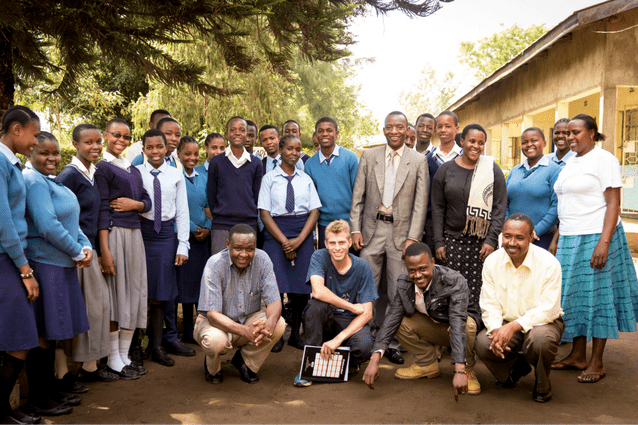 Interact gives our students the confidence to present their ideas and the opportunity to get a project off the ground and out into the world. The blackboard duster project was the brainchild of Edgar from Form 3. Rotary Coordinator Seb was full of praise for the community-minded student.
"He is brilliant. Edgar constantly tries to develop more knowledge about Rotary and goes to the library to research in his free time," he said. "The dusters were his idea. He came to me with the idea and I encouraged him to take it to the club President and board. He even taught the other Interactors how to make them."
St Jude's students love to help others, so show your support for their community enthusiasm by helping fund their projects. They learn skills for life and grow confidence!
Replies