Debate about the most hotly-contended presidential election in Tanzania's history didn't just come from those old enough to vote.
Our Upper Primary English department hosted the final of its three annual school debates, with the rousing subject of 'Who Would Make the Best Tanzanian President?'.
The debate prompted students to educate themselves on Tanzanian politics and reflect on national policy and the qualities of good leadership.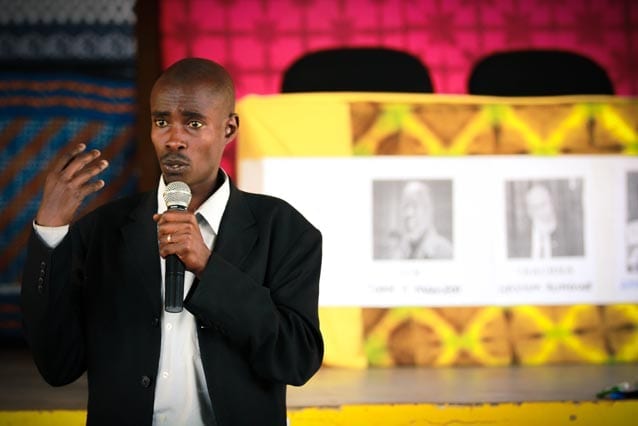 In a country that has been ruled by the CCM party for the past 54 years, rival CHADEMA has proven to be a rare, worthy opponent to contest the current Government.
/Hands held high, in either the form of a 'peace' sign for CHADEMA or a 'thumbs up' for CCM, the school audience was quick to show their support to the 20 or so students arguing their cases on stage.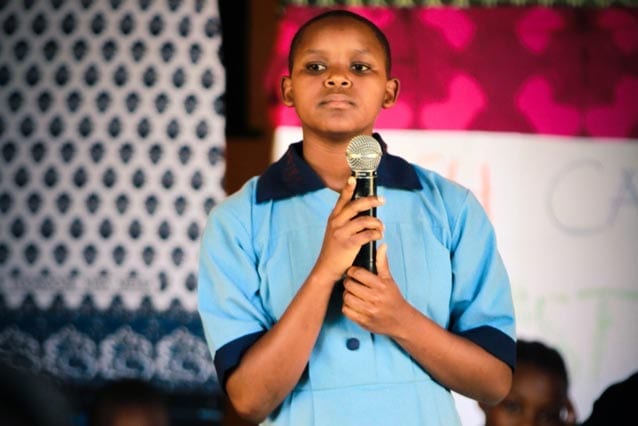 CHADEMA's popularity rose to great heights in the area around St Jude's recently, as their leader is a former Prime Minister and CCM member who hails from the Monduli region of the Arusha district.
This popularity was reflected in the debate, which focused primarily on CCM leader John Magafuli and CHADEMA leader Edward Lowassa.
Senior primary principal Peter Manjella said the English department encouraged students to focus on the qualities they wanted in a leader. Edmund Mutajuka, English Department head and organizer of the debate, has also been leading students in practicing their public speaking).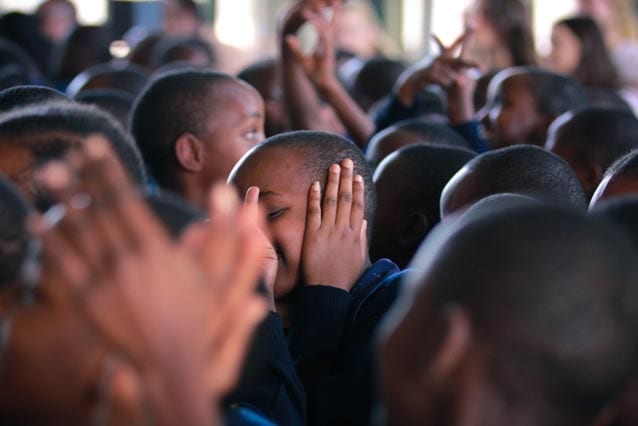 The hour-long debate was critiqued by students and teachers alike, with the event more a chance to air opinions than decide on a winner.
Meanwhile, eight of our Form 6 graduates showed their community leadership by working at polling stations during the general election. We're proud of Alfani, Judica, Justin, Negi, Elizabeth, Hosiana, Erick and Mrema doing their bit to facilitate voting!
Peter, who passed on the news, said he was thoroughly impressed.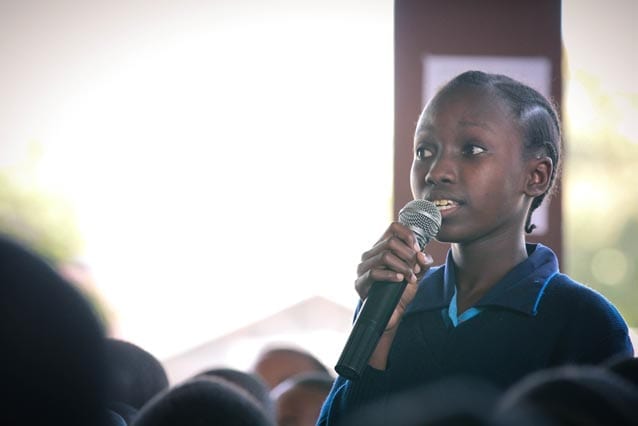 "This is really leadership, these positions were really competitive," he said.
"More than 6000 people applied for the 2860 positions, but they made it."
Tanzania's governing CCM party candidate Magufuli won the presidential election with 58% of the vote, the electoral commission said on October 29.
Support a rising leader today and sponsor one of our politically-engaged students.
Replies