Raspberry Pi may have taken out top prize, but this was certainly no cooking competition.
The School of St Jude's 5th annual Science Day, which featured more than 100 entries in another successful year, was topped by Venance in 4C and Martin in 3H for their "Smart House with Raspberry Pi".
Venance and Martin spent almost a year developing their project, which enables control of many household functions (temperature, electricity supply, lighting, etc) throughout their home from the one place. It can also be controlled remotely, by mobile phone.
 The students were allocated a small room to work on their project, and used Raspberry Pi, a low-cost, compact device, to program it.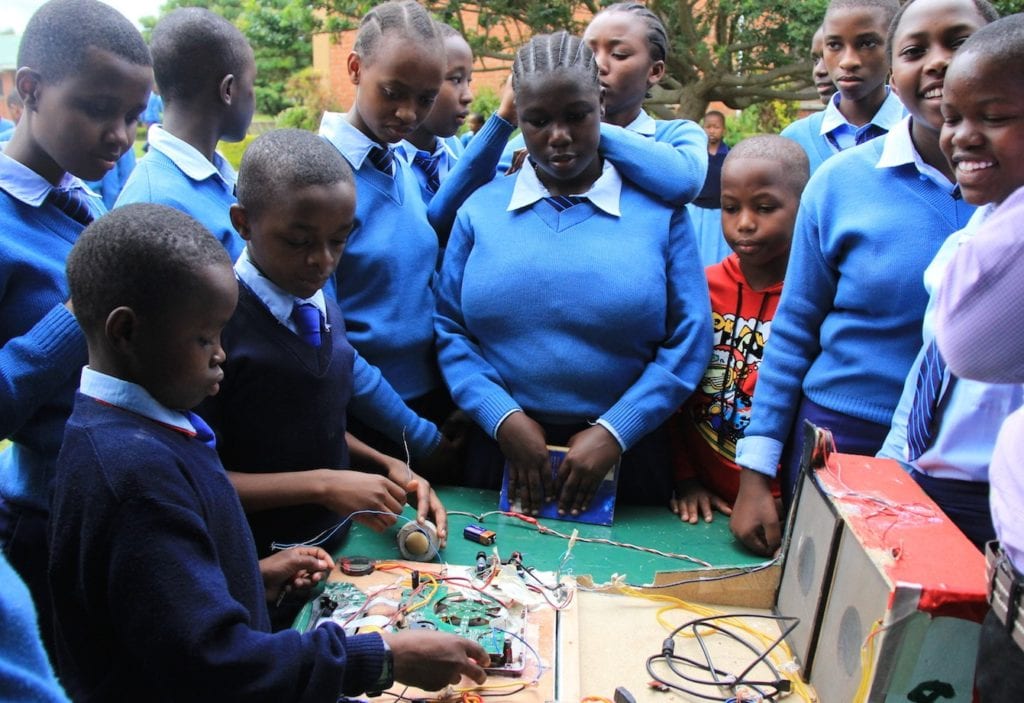 The work Rickson, Aneth and Secilia put into their innovative maize sheller, made up of bicycle components, earned them second place.
Third spot was taken out by "Harvest Throughout a Year" by Ramadhani and Edson.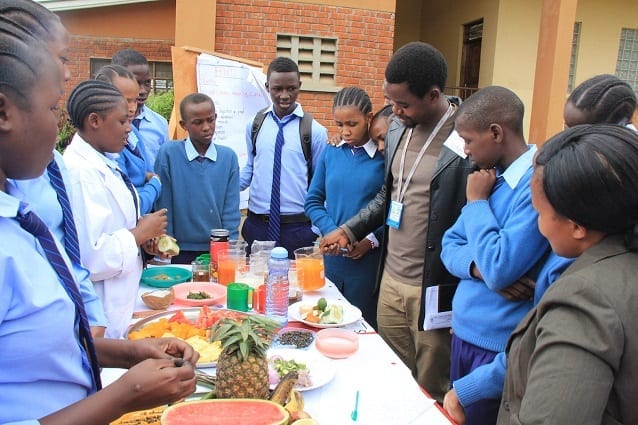 Mr Mcharo, Smith campus Head of Science and ICT, said school staff and students were happy with how the day, on April 24, proceeded.
He said he was excited it had featured the beginning of a new and exciting direction for the annual event.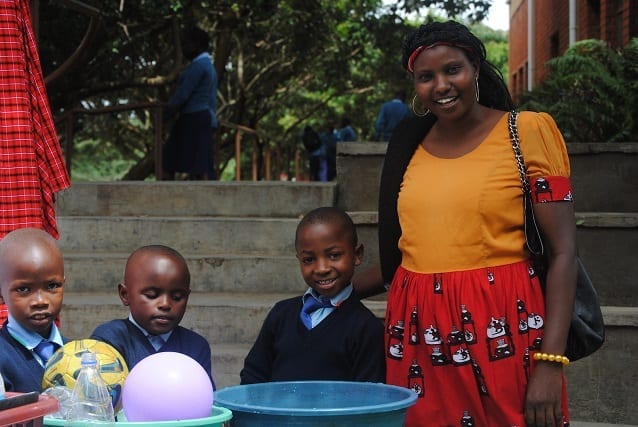 The day-long event was proudly and generously sponsored by Bright Green Enterprise, Kiliative Solutions and Clock Tower Service Station. Thank you!
Bright Green Enterprise Executive Director Lucy Devall said it was the social enterprise education organisation's third year running their programmes and supporting Science Day.
"Your students are some of the brightest and most able I have met throughout the past five years of working between Tanzania and UK education," she said.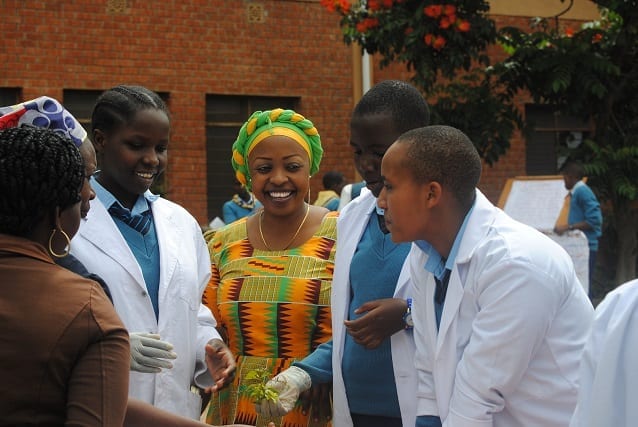 Talent from St Jude's, Arusha Technical College , VETA – Arusha (Njiro), Arusha University, AISE-Accelerating Innovation and Social Entrepreneurship (who supported some of St Jude's mechanical projects), Arusha University, Ngateu Secondary and Adili Secondary Schools appeared or were represented on the day.
We greatly appreciate and thank all involved.
Replies