Gemma Sisia, Nelson Mandela, Mother Teresa, Albert Einstein, Usain Bolt, Oprah Winfrey and Gandhi.
These are just some of the inspirational figures featured by students from around the globe in the Inspire>Aspire international poster competition.
St Judes' student Penueli became an international finalist for her essay on Nelson Mandela, and our international winner Amani won with words inspired by our very own founder.
Following the theme of Global Citizens in the Making, our two finalists were picked from 55,000 entries from 30 countries.
"It is part of the school passion to create future Tanzanian leaders," Amani said.
"I really wonder about Gemma Sisia. She is not even from Africa but she decided to help me, a stranger. Her heart is full of grace that's why I chose her as my subject."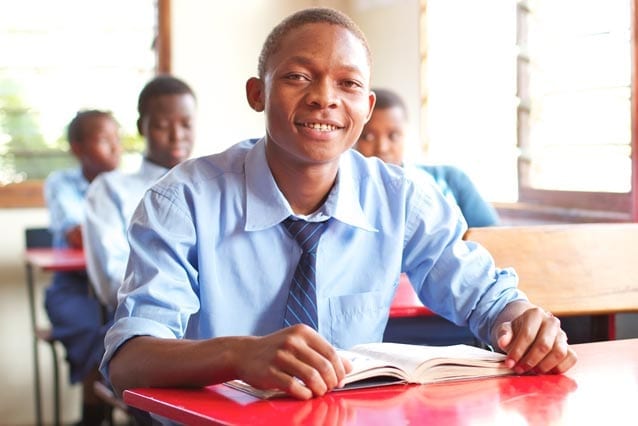 Amani, who is in his final year of school, said he would like to do "at least" a year of community service after graduating to demonstrate his appreciation for his free, high-quality education.
"When I am well financially, I will sponsor some children," the 21-year-old added.
Penueli, who is also in her final year, said she entered the competition for the challenge because she had never competed against students from other countries.
"I chose Nelson Mandela as he emphasized that we should take into consideration education to make change in our society," she said.
"I really like his quote 'Education is the most powerful tool that you can use to change the world'."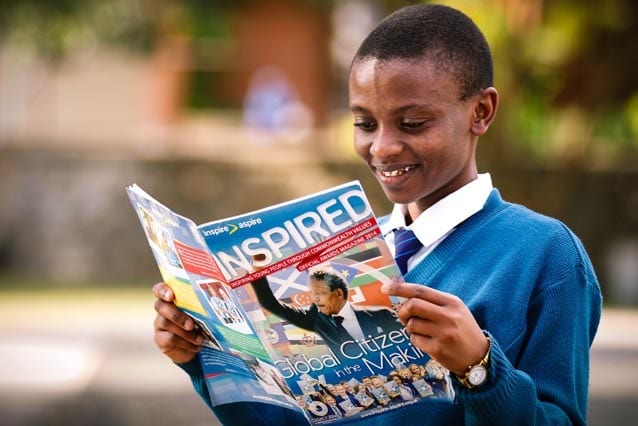 The 19-year-old said "believing in yourself" is key to inspiring others.
"If you dare to do something and put much effort into it you will always be successful," she said.
"I would like to help people around me and teach those who didn't have the privilege of a quality education, like I have at St Jude's. I would love to share the knowledge that I obtain from St Jude's."
The Inspire>Aspire Commonwealth Awards was held in conjunction with the Commonwealth Games in Scotland last year, and was promoted around the world.
"The exercise helps them to deepen their self-knowledge and self-awareness, as well as challenging them to define their vision for a better world and their aspirations for the future," program director David Lorimer said.
The UK and international winners and finalists were published in the Inspire-Aspire Official Awards Magazine. Excerpts from the winning posters were published, so you can read part of Amani and Penueli's work below.
International winner Amani, The School of St Jude:
"Gemma Sisia was born in Guyra in 1971. She started a school that provided a free and quality education to children who are smart but don't have means of supporting themselves in education. I find her qualities such as being hardworking, kind, visionary, co-operative and many others made her stay focused and led her to turn the dream she had into reality. Because of her hard work and co-operation, she shared her dream with people and brought a great change in society. She makes me feel that any human needs values and qualities, and they need to be determined, kind and hardworking. Dreams that carry vision and co-operation have the strength to bring about a great change in society. I also pray that I am granted good qualities like hers so as to achieve bringing a wonderful change in my society."
International finalist Penueli, The School of St Jude:
"'Education is the most powerful weapon which you can use to change the world," Nelson Mandela.
This quote was once given by the late Nelson Mandela and it inspires me a lot because it encourages people to try hard to acquire different skills, so a person will be able to apply themselves in solving various issues and fulfilling his or her goals in life. This is to say that education is the key to all closed doors that are to be opened to bring success and great achievements."
Find out more about Inspire>Aspire. For more about Gemma's story, click here.
Replies