Students at The School of St Jude have scooped up awards at the recent Science Fair at the Nelson Mandela African Institute of Science and Technology in Arusha.
The institute invited some of the best students from a range of local schools including St Jude's and Ilboru Secondary School to showcase their innovative scientific and technological projects at the fair on Friday.
The institute's Fair and Nobel Symposium ran for three days as part of Nelson Mandela week celebrations. The symposium speakers spoke of achievements of last year's Nobel Prize winners in Physics, Chemistry, Literature, Peace and other areas, to inspire young talented minds to be inventive and creative.
17 students from St Jude's featured seven projects at the fair, from an SMS polling project for voting to a refrigerator which doesn't run on power and is designed to help people in local, rural communities who don't have electricity.
Ilboru Secondary School won first prize while St Jude's secured second place for its students' project of redesigning a helicopter. St Jude's also received a third-place prize for its demonstration project for Gamma rays detectors which can check substances and dangers within an environment. Form 6 students, Hosiana and Emmanuel, worked on the idea with Professor Chary from Canada.
"The chemicals which are used in industry and mines contain a lot of radioactive elements and emissions, so the detector can be used to check a wide range of substances in our environments or any dangers which could harm people in our society or those working in those areas," said St Jude student, Hosiana.
The Form 6 students who participated in the event felt it helped to further develop their confidence and skills in the lead up to their graduation.
"This event has established a network of professionals, including technologists, academics, engineers and professors to rely upon in the future when we need mentoring and support for science based competitions," said Mr. Mcharo, St Jude's Head of Physical Science Department and Assistant Academic Master. "For our school, this is a huge step to be recognised by an international university."
During the awards, Professor Chary noted the high calibre of the projects at the fair and how all of the students rose to the occasion. Every student who participated in the event received a certificate, as well as the winners receiving medals and trophies.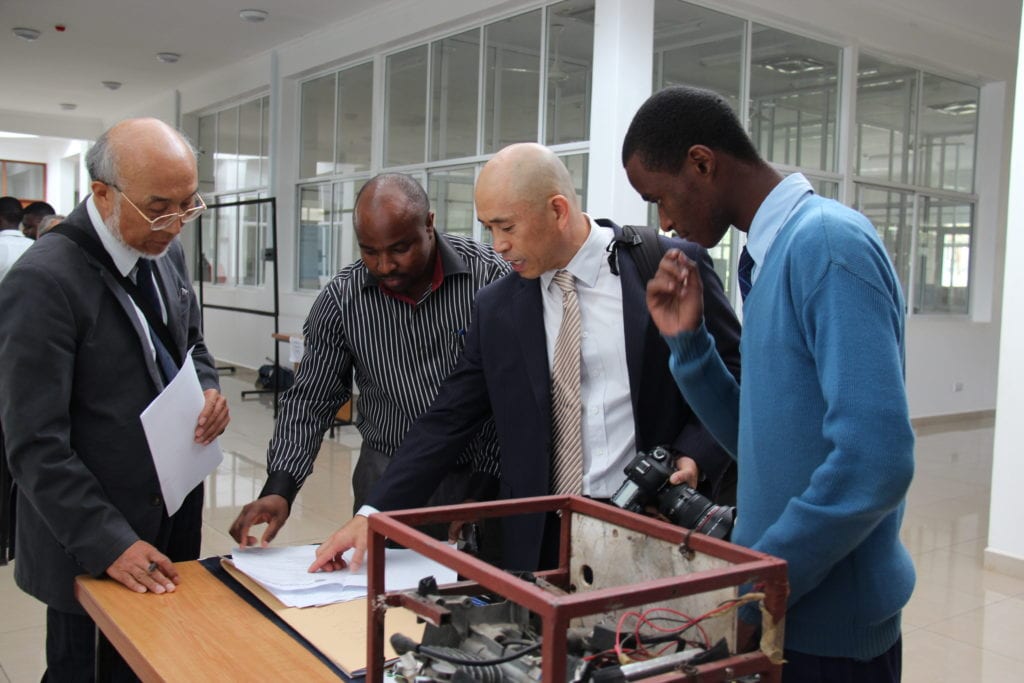 Replies