When you support St Jude's, you aren't just providing free education to the poorest and brightest students in Arusha. You're supporting almost 300 talented, dedicated staff members committed to fighting poverty in their community.

In our Staff Spotlight series you get the chance to meet these impressive members of the St Jude's family.

Meet Sebastian – One of our dedicated Social Studies teachers for our upper primary students (History, Geography and Civics) and serving as our Academic Master for Upper Primary. In the Tanzanian curriculum Social Studies covers Geography, History and Civics. Mr Sebastian is also sharing what he has learnt at St Jude's with local government schools, helping St Jude's continue to have a wider impact in our community.
In a rare moment of pause during his busy daily schedule, Mr Sebastian Gitbang catches himself by surprise when he thinks about the time that has passed since started at The School of St Jude in 2006.

"It's almost been 10 years, that's a long time actually when I think about it," he says.

"When I joined the school it was not as big as it is now, I feel as if I have grown up with the school."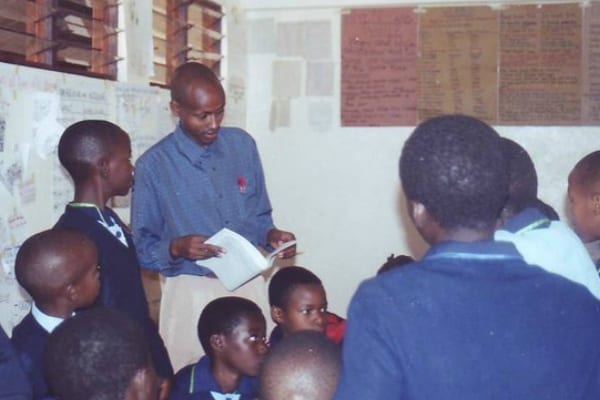 It has been a career that Mr Sebastian could not have predicted when he was hired and asked which classes he would like to teach.
"My first priority was to teach Maths, my second was Science and third was Social Studies. But when I started, I had the chance to join the Social Studies department and I was also given the chance to be the Head of Department. So I took the position, and from then until now I have been teaching Social Studies".
It is a decision Mr Sebastian has been happy with ever since.
"Social Studies is about life," he explains.
"It is all about living, human beings and the environment, which is all around us. It helps give our students good and basic skills for their lives. These are the subjects that if you teach the students you are teaching them practical skills. They learn how to live a good life and about things that are important."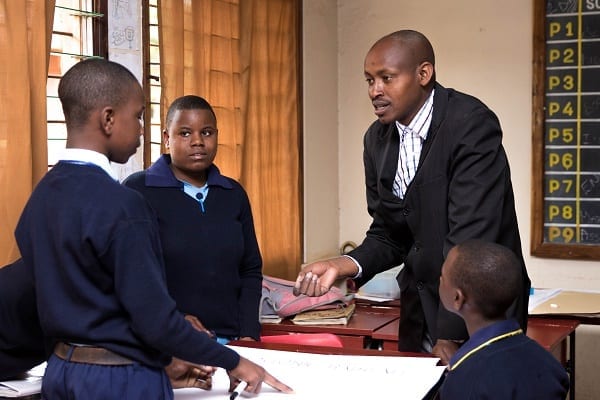 Coming up to nearly a decade at the school, Mr Sebastian is able to think about the small things that have had a lasting impact on the school.

"When I started I was given the chance to come up with new things, like the drumming you see around the school at assembly for the national anthem and other school songs," he says.
Hundreds of international visitors enter our school gates each year and the lively drumming at assemblies is always one of the highlights.
Mr Sebastian is also having an impact outside of St Jude's. He has been involved in a community program that offers teacher mentoring and training to local government schools.
"St Jude's has made me who I am, so I thought I should share the knowledge and the skills I got at St Jude's with my fellow Tanzanian teachers because they don't learn what we do here".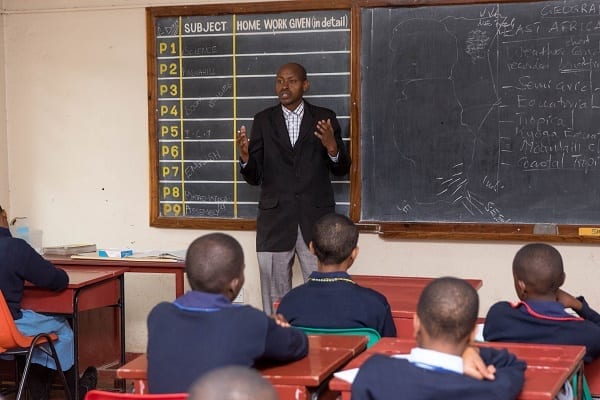 At St Jude's, we believe that we should facilitate and assist improvements in teaching and learning in Tanzania. In fact this is our eighth strategic goal. Mr Sebastian is helping us achieve this and has been having success, "for the past five years the performance of the Government Schools has improved, compared to the way it was before".
Mr Sebastian is inspired by Gemma and the St Jude's community and is proud to have been part of the team and the wider impact on the community. "St Jude's was just a dream of one person, Gemma, but look at the students who are here. Where would they be if not for her dream? Or the staff where would they be, if not for that dream. It started as just a dream but you can see what an impact it has made and how much our society has benefited".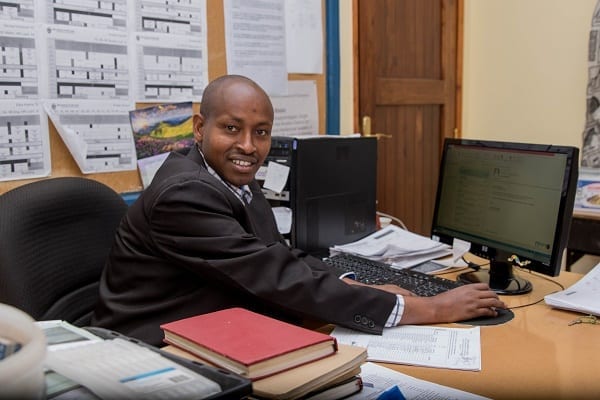 Want to help St Jude's have qualified, passionate teachers like Mr Sebastian? Donate to teaching today!
Replies