Mr Firmin is St Jude's Head of Religion and Vocational Skills at Smith secondary campus.
He oversees our physical education, music, art and religious education programs, but understands that nurturing future role models entails more than marking essays. A mission-driven leader and born teacher, Firmin believes wholeheartedly that the work of St Jude's will have a profound impact on Tanzania.
"At St Jude's, we want to create an environment which promotes the development of a balanced person: not just academically gifted, but cultural and values-based leaders. Someone who can think, reason, believe."
For all his talents as an educator, Firmin's career did not begin in the classroom.
"I was working in the church as a chaplain, which is a form of teaching in itself. Then I decided to do further study and get my teaching qualification," he explained.
"I wanted to work at St Jude's because I was inspired by the spirit of the founder, Gemma Sisia. This charitable school gives opportunities to very disadvantaged people. The students show potential and have integrity."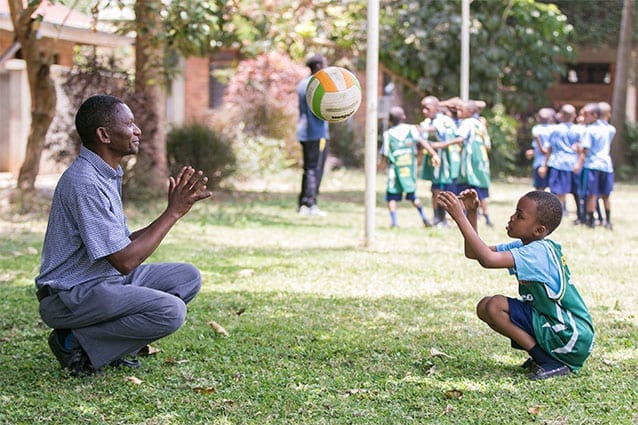 Firmin knows that as a teacher, he can learn from and be enriched by his students, which is why he says his job is so rewarding.
"The future is so bright! There is hope for this generation. Our roots, where we come from, is so important. I am impressed with St Jude's students because they are future leaders, but they are already starting to make a difference."  
"They will go out to their families and communities and share the spirit of our school."
Firmin says the role teachers play in supporting students is vital to ensure they become moral and intellectual leaders in the future.
"A teacher must be a role model and inspire their students. They will look to our actions as well as our words. Moral and intellectual leadership is a core part of the St Jude's vision."
 "We are not just robots. We have the ability to impact upon others and make choices about the kind of impact we leave."
"Being an intellectual leader alone is not enough. One must also be moral, because this shows a sense of justice, spirit, and the respect you give to others."
"We will see one day the people running St Jude's, and being in positions of responsibility in their community, are our former students. Here, we give them a good foundation," Firmin added.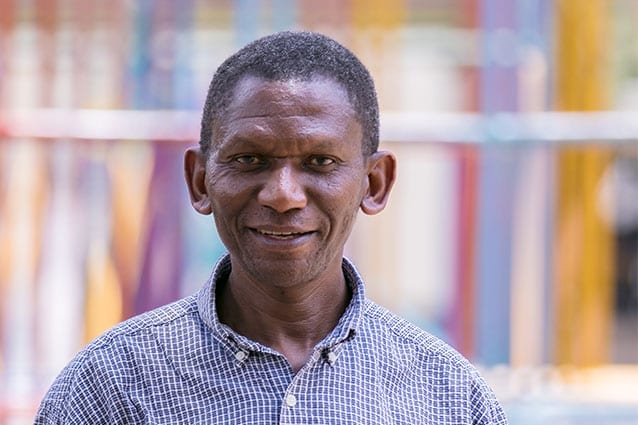 Thanks to teachers like Firmin, St Jude's students are already branching out and proving themselves as change-makers and critical thinkers. 

Last month, three secondary students earned international accolades for scientific innovation. 
Edgar attended the Anzisha Prize workshop at African Leadership Academy, while Eric and Prosper represented Tanzania at Exposcience. Both events were held in South Africa. 
"In our students' efforts and achievements, we can see the fruits of our school are already growing."
You can be a part of St Jude's vision. Give opportunity and purpose to some of Tanzania's poorest and brightest students by making a donation today. 
Replies