You may remember Vivian from our Staff Spotlight last month. 
The outstanding role model is perfectly placed as a coordinator in our Beyond St Jude's team. Her St Jude's duties include supporting graduates through their Community Service Year, offering career guidance and assisting with university, loan and scholarship applications.
Vivian has recently returned from the United States where she was presenting on the accomplishments of our school and students to cement St Jude's participation in the MasterCard Foundation Scholars Program at African Leadership Academy.
The trip was a huge success!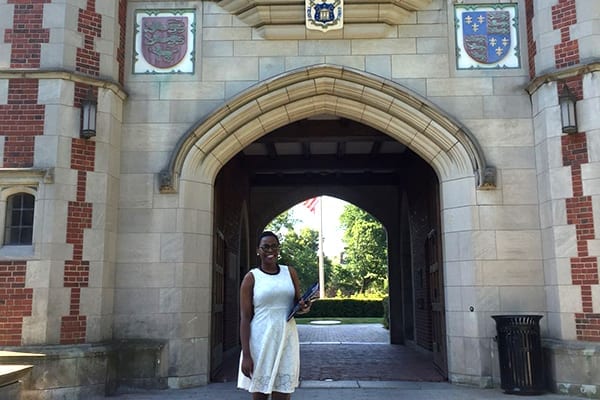 "We are so excited, this partnership opens up a whole world of opportunities for our graduates, quite literally," Vivian said.
Joining the Program means that, every year, up to five fully funded scholarships are available to our most impressive students at partner universities all over the world!
On her tour de force, Vivian had the chance to visit some of these universities that our graduates will be eligible for as part of the program.
"The universities I visited in the United States were amazing. It took me over an hour and a half to finish a campus tour. I can't imagine what it will be like for our students to set foot on campuses in Mauritius, Germany, Canada, Kenya or Zimbabwe!"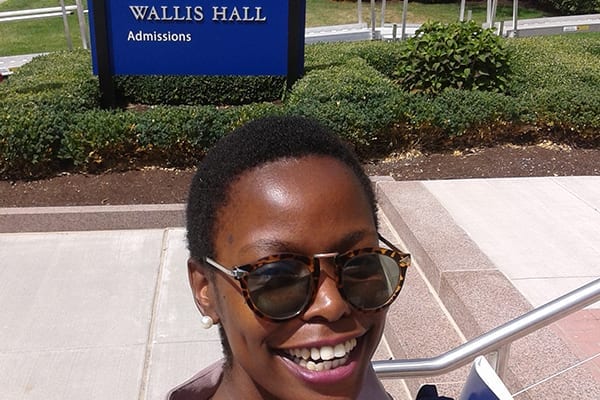 "Did you know, Hillary Clinton went to Wellesley University? I visited there as well as Trinity College and Marist College – beautiful universities. Who knows one of our graduates may be the first female President of Tanzania!" 
At all these venues she made connections, shared St Jude's story and asked a million questions for our students.
"I am so excited for our hardworking applicants; scholars who are accepted into the program will have the full cost of their university education covered; from textbooks, a laptop and a mobile phone, to visas and flights, including trips home for the summer," Vivian said.
The program also offers ongoing academic, pre-professional and personal support for the participants. This support will continue with professional development from the African Careers Network after graduation from university.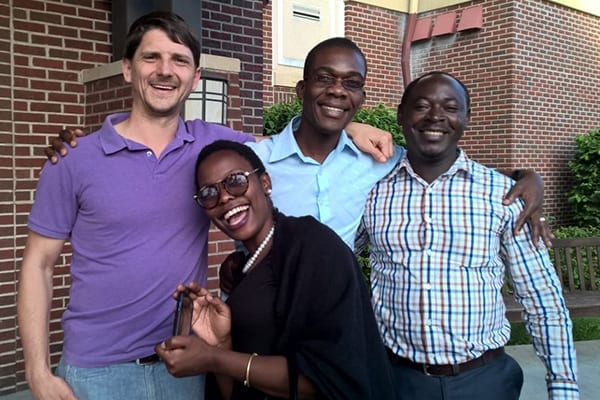 Students who are chosen will have demonstrated academic excellence, strong leadership skills and evidenced the ability to bring their ideas to life.
Like St Jude's, the MasterCard Foundation Scholars Program at African Leadership Academy believes in supporting the future leaders of Tanzania and Africa.
After graduation, the scholarship students will be required to return to Tanzania and share all that they have learnt at universities around the world with their communities.
We are so excited about this partnership and look forward to all that we know our graduates will achieve, thanks in part to the work of Vivian and the Beyond St Jude's team!
Help St Jude's continue to offer its students the best opportunities by donating today.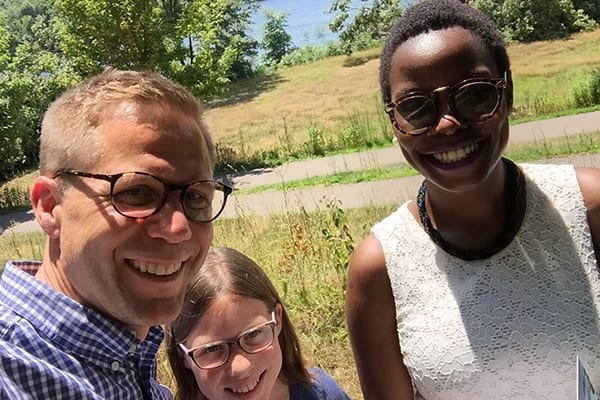 Replies