One hundred and thirty-nine promising Form 4 St Jude's students reached an exciting milestone in their education by graduating over the weekend.
Proud parents, fellow students, special guests and staff made up the hundreds who attended the jubilant ceremony at Smith campus and enjoyed celebratory performances by the Ngoma Club, Africanas' group and traditional dance graduates.
"The stage that we're at has built us a good foundation," Form 4 student Christina said.
"The education we've been provided has improved our chances in numerous sectors including political, social and economic."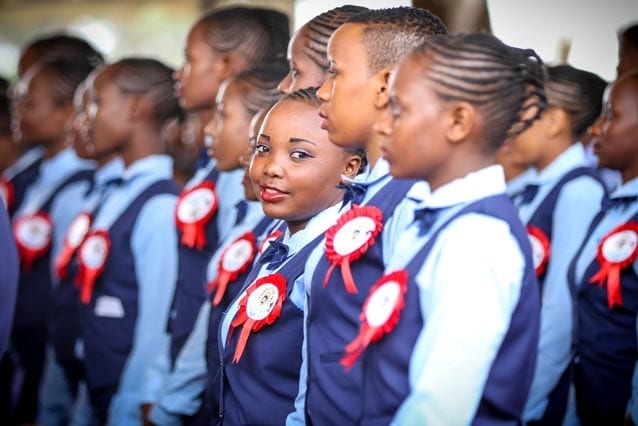 Christina's words, spoken on behalf of her fellow graduates, are all the more striking considering the gross school enrollment rate in Tanzania drops from 93% in primary to a staggering 35% in secondary. Just 2.4% of the Tanzanian students who entered Standard 1 in 2002 completed secondary school.
Professor Patrick Ndakidemi, deputy vice chancellor of The Nelson Mandela African Institution of Science and Technology, was also struck by the significance of the event.
Touched by the occasion, he opening his speech by saying he was so excited he could cry, "because (the graduates) are the future".
Prof Ndakidemi supported the sentiment by announcing he would personally give 1 million TZS Tanzanian shillings ($637 AUS equivalent) to reward students for discipline.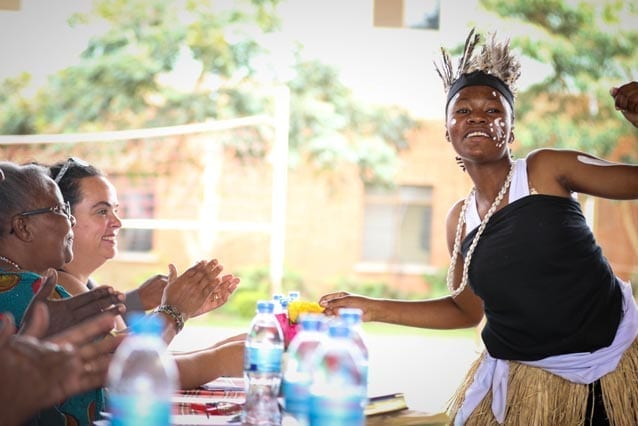 St Jude's founder Gemma Sisia encouraged graduates to take this time to carefully consider their opportunities.
"Every single university we've visited in Africa recruits on marks. It's as simple as that," she said.
"If you want to do medicine, you want to do engineering, or you want to do teaching... If you want to get into university you need to get very high marks in the subject you are studying."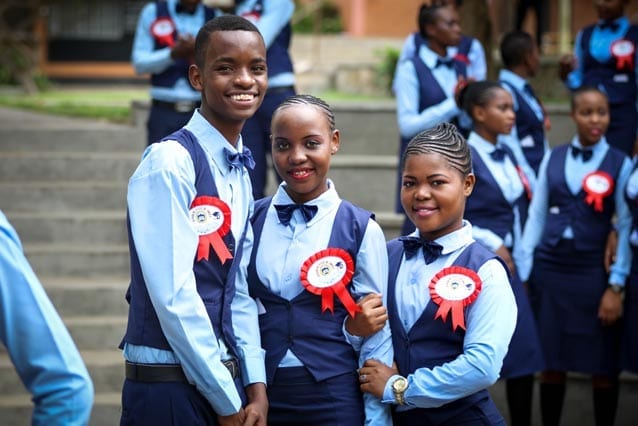 Gemma also impressed the importance of aiming for a scholarship.
"The Form 6 graduates who finished in May and are doing community service are currently filling out scholarship forms," she explained.
"Many of the questions on the form are about what you have done, spirit-wise, that makes you deserving of that scholarship. How many community service hours have you done, how many hours have you given tutoring to younger students, how often have you helped people in your village? They're the types of things you need to get ready for your scholarship forms."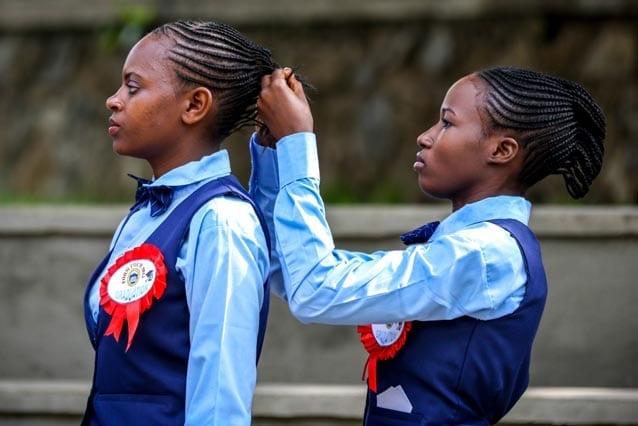 Vice-chairperson of the Secondary School Board, Jacqueline Mkindi, also had advice to share.
She said the "remarkable" performance of last year's 126 Form 4 graduates, with 70 distinctions and 55 merits, should be an inspiration to them all.
"The school was number three out of 146 schools in the region, and 24th out of 2322 schools nationally," she said.
"It doesn't matter where you're coming from, what matters is who you become tomorrow. If you want be a success in life you have to be focused, you have to work hard, you have to continuously train yourself and you have to include those principals in each and everything you do in life."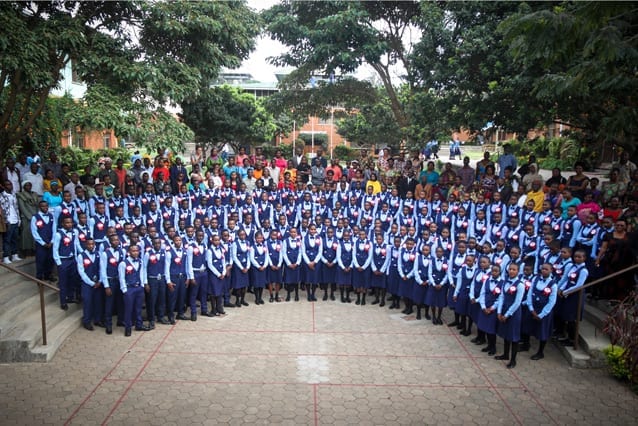 See how our Form 6 graduates are giving back to their communities in the Beyond St Jude's Community Service Program.
Replies