Amani is known to many as a, "gentle, social and intelligent," young man. 
He first came to St Jude's 12 years ago as a bright-eyed 10-year-old from a large local orphanage and has called St Jude's 'home' ever since. 
Amani is one of 23 St Jude's graduates volunteering their time to give back to the local community through our Beyond St Jude's Program. 
The kind and thoughtful intern is currently working in our Beyond St Jude's' office.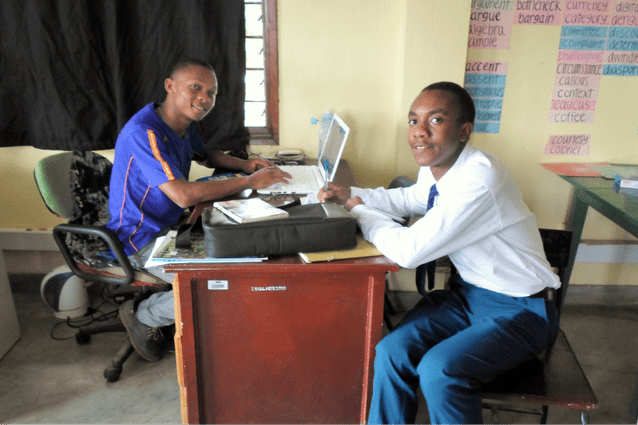 "Beyond St Jude's is the bridge between The School and the students in Form 6, the current interns and those now studying at university," Amani said.
Amani ensures the transition for graduates between school life and the real world is a smooth one. He also does his best to keep past students connected through the alumni page.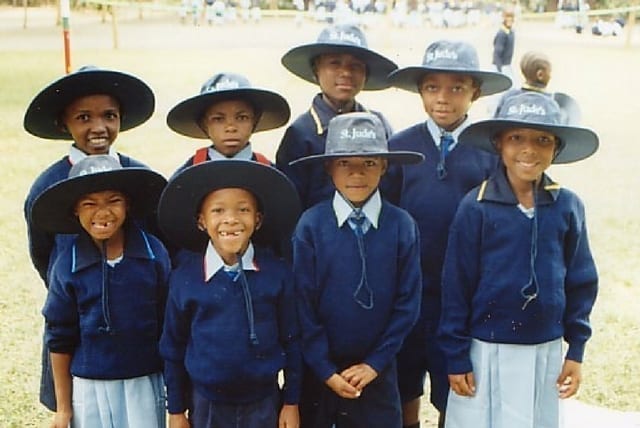 Growing up in the orphanage, Amani lived with other children, who he affectionately calls his, 'brothers and sisters.'  
Many of them also attend St Jude's. 
When asked how he feels about their different career paths and the future, he revealed he's nervous. 
"When I think about it, it really pains me. We have grown up together for so many years, shared many happy moments; will they have the same warm, loving home? Will they be with people that are kind and love them, take them the way they are and support them?"
The advice he offers his siblings?
"Hard work pays off, as long as you work hard you will be prosperous".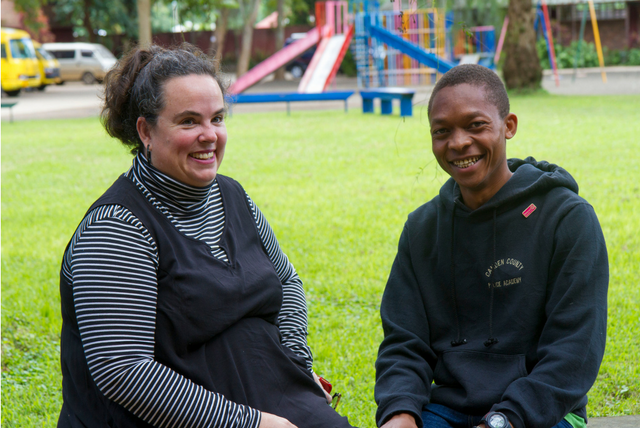 Amani's role models include school founder, Gemma, without whose support, he says, he would not be 'as much of a person,' as he is today. 
"She has shown me that I can also be a help to those I don't know, those I've never even met in my life. Building a school like this does more than just educate people but raise them, give them a place where they can not only focus and plan their future but actually see it forming in front of their eyes. She could have done many other things, she had a family of her own but she chose to come to Africa and help us."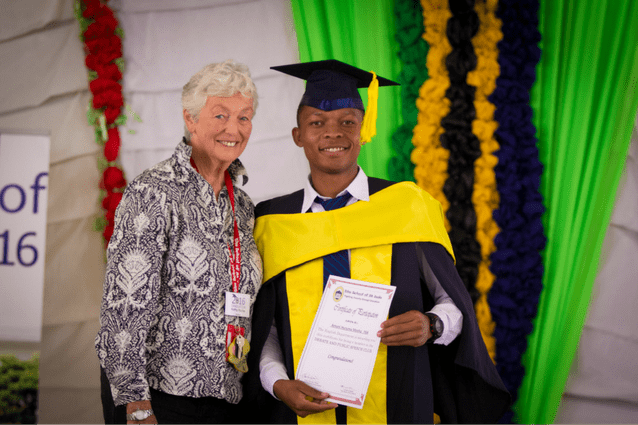 Amani's fondest memory?
Graduation day 2016.
"I saw my sponsor, who congratulated me. The night after my graduation, I remember reflecting… I realised I had made the biggest step of my life. I tried to find the language to thank the school and my sponsor but I couldn't find the words. I couldn't wait to come back to the school for my internship. I am so proud of the day I graduated."
When asked what he will miss most about his year of community service, he replied, "my lovely team. If I meet another team like them I will live the best life ever."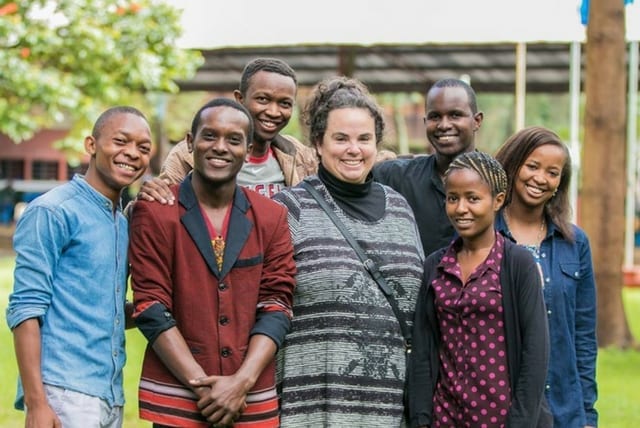 Amani is one of six St Jude's scholars who attained a scholarship through the MasterCard Foundation Scholars Program at the African Leadership Academy.
Later this year he will be moving to Zimbabwe to study Education at Africa University. 
'The future' has finally arrived! Stroll down memory lane and hear a very young Amani share his love for The School of St Jude. 
You can help a student like Amani to reach their dreams! Sponsor a student today. 
Replies