St Jude's aspiring engineers, doctors, scientists and entrepreneurs gathered in the Smith campus hall, bursting with anticipation on Career Day 2017!
Students, staff and visitors erupted in applause as Bibiana Mardai, Chairperson of The School of St Jude Board Ltd, opened the fair with words of wisdom for Tanzania's leaders of tomorrow. 
"St Jude's students are already innovators and inventors…" Bibiana began. 
"…You are appreciated in Arusha and Tanzania. Today, you will see things that inspire you to be who you are. Always ask questions. Always stay curious," she advised.  
"I raised a family, while practicing my career as a medical technologist until I retired!" she said.  
Bibiana's opening remarks echoed the sentiments of Career Day's theme:
"Personal goals may be satisfied through a combination of work, community, social and family roles!"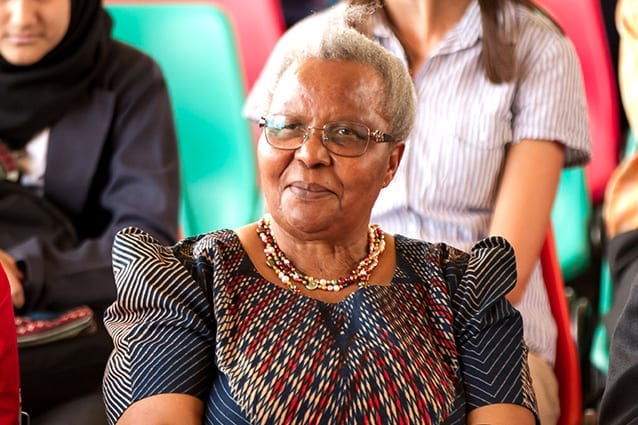 Invited professionals representing Tanzanian industries drew on this theme, encouraging students to pursue their passions. 
Honoured guest, Mr Rod Gomez, General Manager of Ngurdoto Mountain Lodge at Usa River, spoke with conviction about decisions which led to his success. 
"We need to surprise ourselves sometimes. We need to know our abilities and potential, and our limitations, so we open opportunities for a successful life," he emphasised.
After official proceedings ended, the lively crowd eagerly heeded Bibana's advice, 'asking questions' of invited professionals and showcasing their personal projects.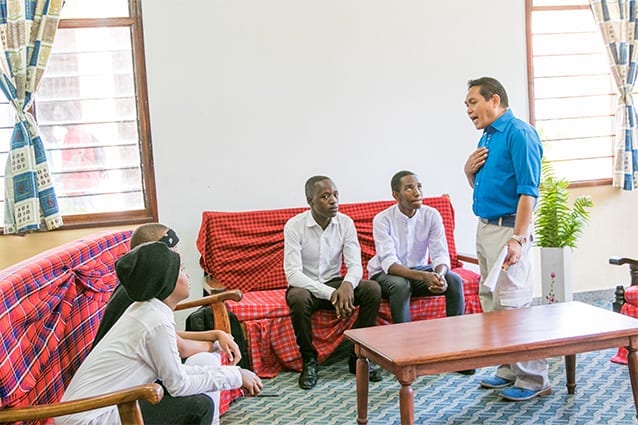 Form 3 student, Shamsia, shared her enthusiasm for business and economics.
"I have wanted to be an entrepreneur for many years. I am working hard at school now so that my dream comes true!" 
"I would really love to start working in my own community and build up our people. I also want to learn to address challenges." 
"Career Day is great because we can learn and be creative!" Shamsia said.
St Jude's Tembo Club certainly showcased their creativity, motivating students to take action against elephant poaching, promoting animal welfare and sustainability.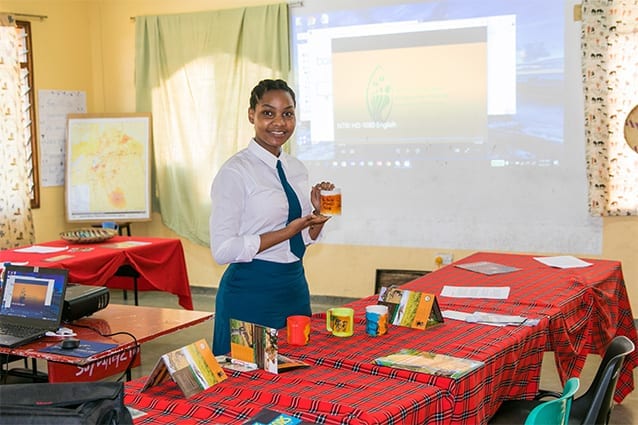 According to the World Travel & Tourism Council, more than 470,000 people are currently employed in Tanzania's tourism industry. This number is expected to double by 2027. 
Alphonse, a guest presenter from one of Tanzania's major elephant conservation projects, inspired students to be proud of their country's contribution to global tourism, and to champion the anti-poaching cause.
Our promising wildlife rangers were more than impressed!
Career Day tore down faculty walls: scientists mingled with writers, artists mixed with mathematicians, and economists networked with graphic designers. 
It proved to one and all that curiosity, determination and achieving success go hand-in-hand. The possibilities are endless for St Jude's bright leaders!  
Would you like to guide our students towards the life of their dreams? Making a donation means making a difference!
*St Jude's is grateful to Benson & Company and Kase Book Stores Arusha for their generous sponsorship of the event. 
Replies