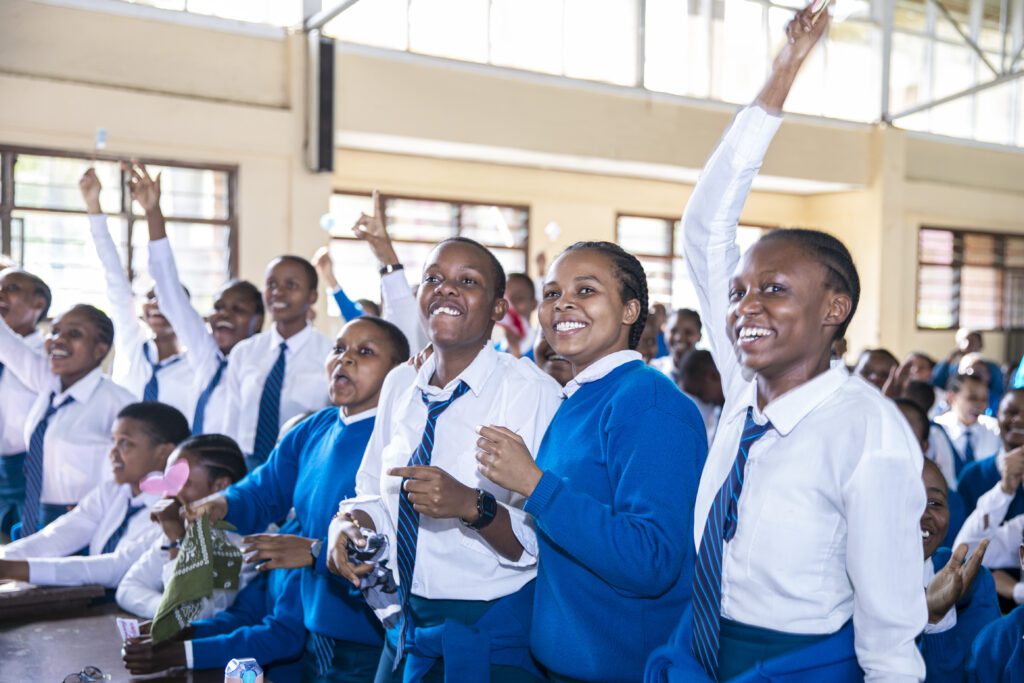 It's a Wednesday afternoon at St Jude's Secondary School. Although it is not assembly day, the dining hall is packed with students and staff. Colourful drapes and decorations adorn the stage, and celebratory music and cheering can be heard in the air. The girls today are particularly excited in their seats at the front of the dining hall, joyfully waving colourful flags and balloons.
At the centre of the stage is a huge design with the words, 'International Women's Day March 2023'.
To kick off the celebrations, Ms Edina, an Art Teacher at St Jude's Secondary School and lead organiser of the event, takes the stage to give the opening speech.
"On this day, we join the rest of the world in celebrating women," starts Ms Edina. "This year's International Women's Day theme highlights the role of technology and innovation in advancing gender equity," continues Ms Edina and proceeds to cite examples of girls at St Jude's who leveraged the power of technology and innovation to solve challenges.
Ms Edina's speech is followed by celebratory performances from students, which includes a skit, a fashion show centred around careers, a song, speeches, and an inspirational poem by Veronica, one of the student presenters at the event.
"I wanted to present something special and original on this year's Women's Day," shares Veronica, a gifted writer and an eloquent public speaker. "In the end, I settled for a poem because I felt it was the best way in which I could express what the celebration means to me and other women around the world," she adds.
Veronica's poem was addressed to a fictional character by the name of Naledi, encouraging her to rise up and face her challenges, make wise choices, and believe in herself.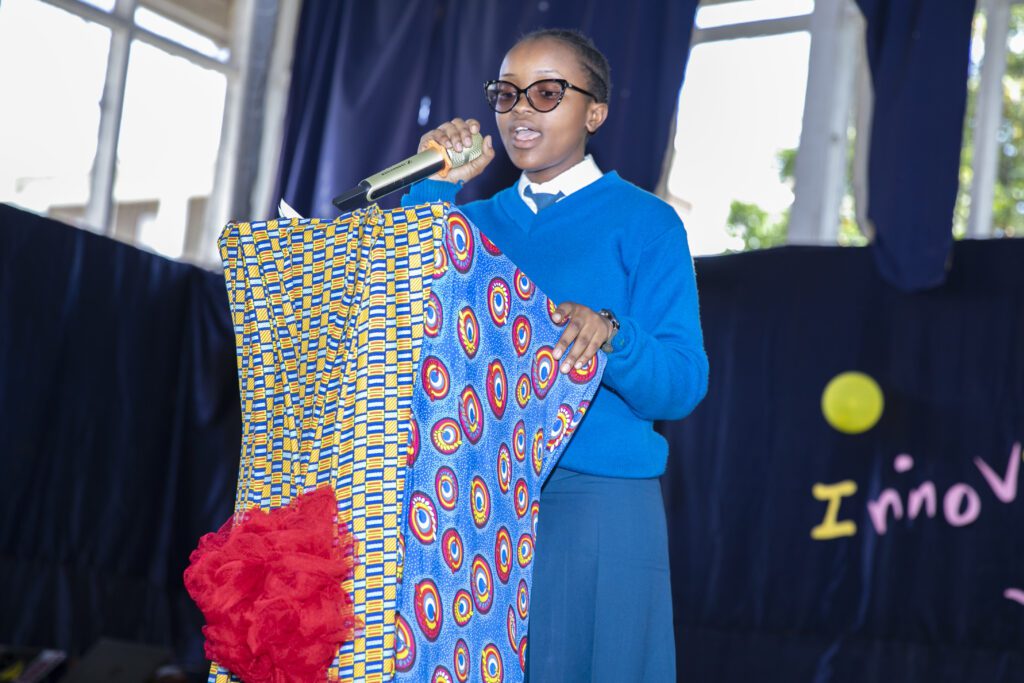 "Naledi is an African ethnic name which means 'a beautiful woman'," says Veronica. "My poem was themed around an African woman, and the name Naledi sounded like a perfect fit," she explains.
For her part in the celebration, Doreen, a secondary school student and one of the hosts of the event, prepared a speech for her fellow schoolmates.
"The contributions made by women in our society aren't nearly talked about as much," starts Doreen. "In my speech, I give plenty of examples of women who had done great things throughout history in many fields such as science, mathematics, leadership, literature, music, and many others," she continues.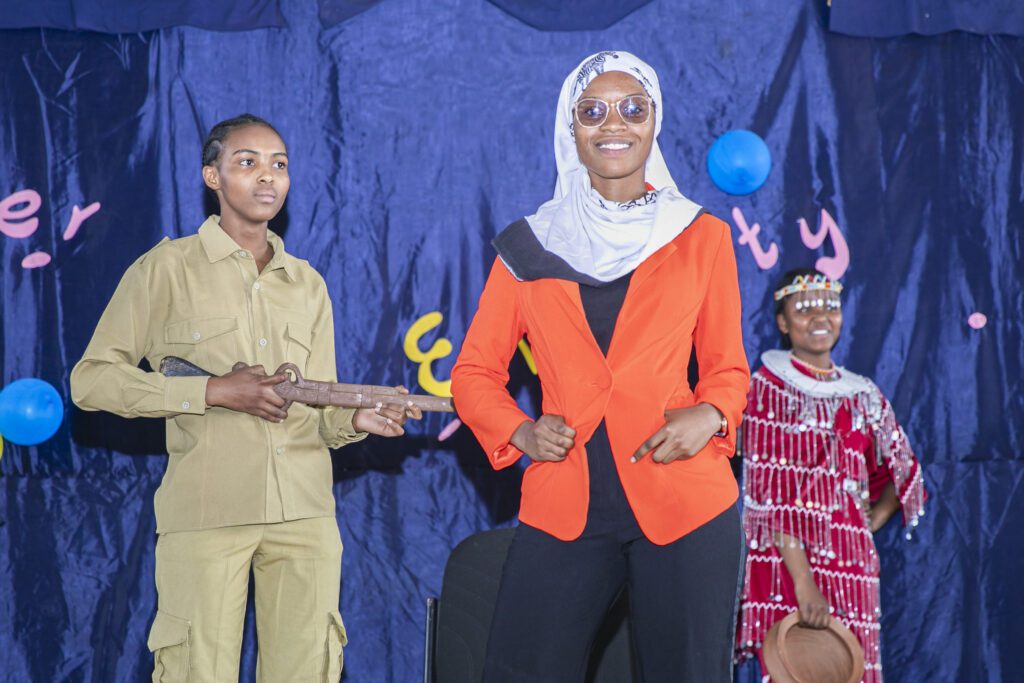 "International Women's Day is one of the most celebrated days at St Jude's," says Ms Edina. "It carries a special meaning and inspiration to our girls like no other day," she adds.
International Women's Day is celebrated globally every year on 8 March. At St Jude's, students join the rest of the world in celebrating women by organising the event with the guidance of staff like Ms Edina.
St Jude's provides a safe, encouraging, and supportive environment for female students to dream and exercise their potential. Donate today!
Replies