On the cusp of Tanzania's general election, St Jude's secondary school students have seen their own democracy in action.
Senior secondary students Farida and Victor, have been elected by their peers as Head Girl and Head Boy at our secondary (Smith) campus for the coming year.
And they certainly embody the St Jude's vision for community-focused leaders.
"I know I am good enough to lead the people," 20-year-old Victor said, after his successful campaign.
"I have always been around the people and I wanted to be their leader to address their needs. I want everyone at The School of St Jude to enjoy being here, to the point where, when the students go on holiday, they can't wait to return as the school will be a very wonderful place."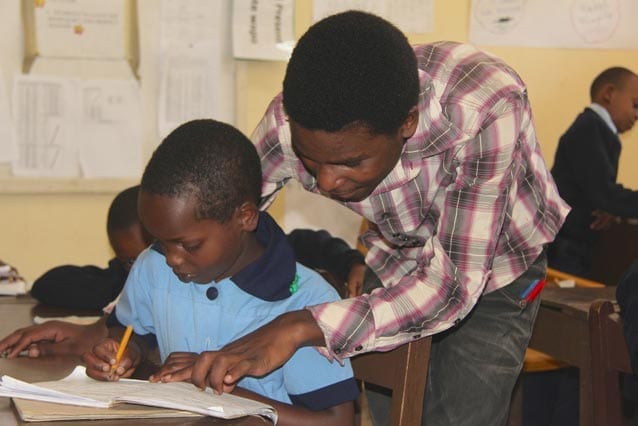 Farida said she was keen to make an impact.
"I can bring change by being fair to (the students') matters," the 19-year-old explained.
"I can make a change in school, and will gain many leadership skills."
Numerous St Jude's senior students ran for office, complete with a week of campaigning, and the results were announced last month.
"The whole school participated in weighing in on who will be their Head Girl," Farida said.
Victor and Farida were given valuable guidance from the former Head Boy Sifuni, and former Head Girl Amina.
"(Amina) told me I'm supposed to have a positive relationship with everyone, including my fellow leaders, for this will make it easier to relate to them and talk about their matters," Farida said.
Amina said their roles were about "motivating people and making promises you can fulfill".
"I enjoyed it but there are a lot of challenges," she said.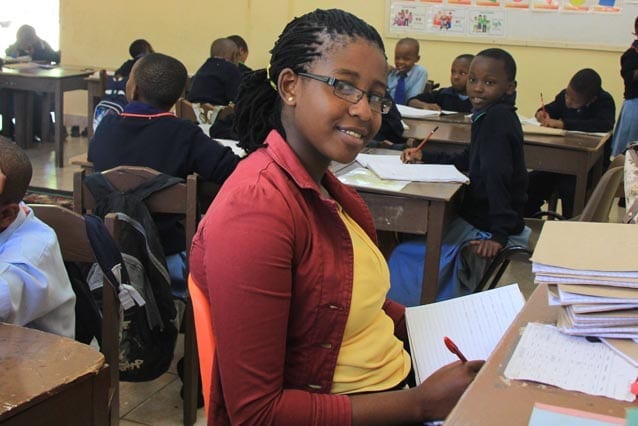 Victor, meanwhile, shadowed Sifuni to get the edge over his fellow candidates.
"I spent most of the time with him even before election, collecting some advice and ideas," he said.
"(During campaigning) I explained what I will do for them; improve their welfare at the school and that sort of thing."
Sifuni said the responsibilities of the Heads have increased recently and now include advising students, ensuring uniforms are neat and tidy, classrooms clean and students disciplined.
"When we were elected, we convinced the school management to give us more power over students and in decision making," Sifuni explained.
"The management saw it was a good idea and they trusted us, so our responsibilities were extended."
Farida and Victor said they expected the roles to improve their confidence and leadership skills immensely, and were both aware that it would not be an easy ride.
Victor was diplomatic in explaining how they would handle the challenges.
"You know some students don't want to understand and follow school rules," he said.
"I know this will be some of the difficulties but I am prepared to face them. We have different ways and if (a problem) is too big for me to handle I will pass that to the management and they should be able to offer some help."
He said school ideals were also reflected in the Head Boy and Head Girl roles.
"We are about bringing the new leaders of Tanzania. It is part of the school passion to create future Tanzanian leaders," he said.
Support a rising star today and sponsor one of our developing leaders.
Replies