Two St Jude's students who love all things that fizzle and pop were invited to participate in this years Tanzania Young Scientist (TYS) competition with their proud teacher Humprey Nkya.
Their project, 'Developing a sustainable method of mushroom production for poor people using plant waste materials', involves growing mushrooms in a way that can be easily adapted for local families who farm vegetable plots in Arusha.
As well as a valuable learning experience for the students, it was also a learning experience for our Biology head of department, Humphrey Nkya.
"I had the opportunity to meet and share science ideas with teachers from all regions of Tanzania. With the experience I got, I can now provide better advice and guidance to our students and provide them with the support to grow their ideas and skills for science projects".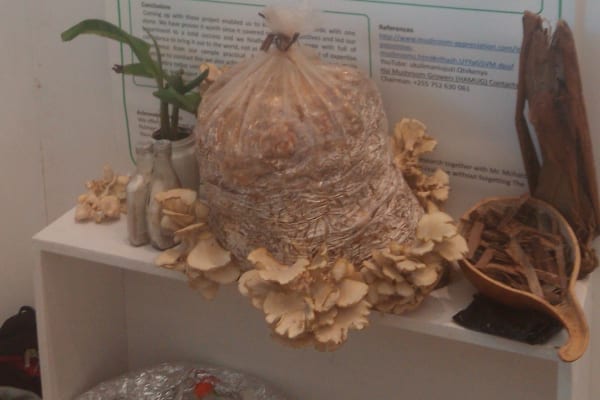 The two girls, Arafra and Lillian, were awarded a certificate of participation for their project.
"We grew the mushrooms and looked after them every day." Arafra proudly explains. "We then had to write up our experiment like in a science paper."
Lilian told us "The aim of the project was to find an alternative source of food for poor farmers. Mushrooms are a great source of nutrients people may not normally get in their diet".
"They are easy to grow and don't take a lot of time, so they are a really great option for poor people in Tanzania" Arafra said.
The girls learnt a lot through the project about scientific studies, practice and nutrition which will be helpful for the two in their future careers. Arafra wants to be an actuary and Lilian wants to be a neurosurgeon or a cardiac surgeon.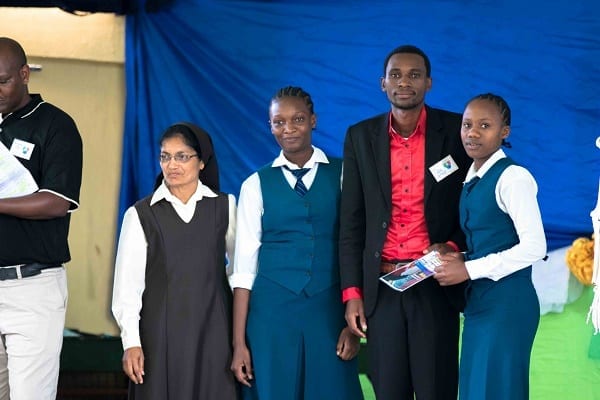 Other high flying science students were recently invited to attend the Nelson Mandela African Institute of Science and Technology to present their new inventions and projects. Eric is one of the students invited, he presented his automatic vending machine. 
"The vending machine uses old computer parts programmed in a specific way so that people can purchase drinks when shops are closed. I researched the pros and cons of the system and came up with a list of requirements for places you may be able to install it".
The project was also well received at our science day and at our careers day.
Although Eric loves science he is planning to be an accountant in the future.
The future is also something Eric's Physics teacher Hashim, who accompanied him on the visit, is also looking forward to.
"I am very proud of them. I am looking forward to next year when we will also compete!" 
These achievements are the latest example of our commitment to fostering a new generation of scientists in Tanzania.
Our students have excelled in local, national and even international science competitions and camps. We believe that by fostering and developing a love for science St Jude's is helping our students prepare to make a real difference in a country where many government schools do not have science teachers or labs.
Following our three consecutive, successful years competing in the Tanzania Young Scientist (TYS) competition, sponsor and major electricity supplier Songas has awarded St Jude's a special Passion for Science Award.
Want to help St Jude's students continue to excel in science? Donate to Learning Resources today
Replies