Form 6 graduation is almost upon us! We asked two of our Form 6 students how they feel about the next step towards higher education.
In less than a month, Benjamin and Joice will graduate high school, a feat achieved by far too few of their peers in Tanzania. Both of these impressive young adults have been with the school since their early days (and ours)—it's going to be a big change leaving these walls!
When asked if they have been friends for a long time they both laughed, they are not friends, they are more like family now. If you ask Joice about Benjamin she will tell you that he is a hardworking, smart young man.
"He's someone everyone can talk to! I know that after high school he will be a perfect gentleman and I have no doubt he will make it in whatever he chooses to do," she said.
Benjamin is equally quick to praise Joice.
"Joice is absolutely inspirational! When she speaks everyone gains something new from her. I know that wherever she works in the future, her co-workers will be lucky."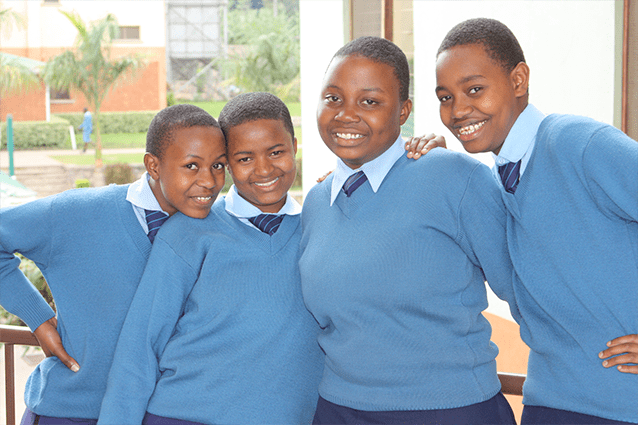 With adulthood looming, the pair have been reflecting a lot on their early days at St Jude's.
Joice laughed when she remembered how uncertain she was of her own academic abilities.
"I remember an academic master quizzing me once after class. He asked me so many hard questions that I burst into tears. But he wasn't bullying me, he was helping me! After that day I was moved up to class six!"
"This is what sets St Jude's apart from other schools. The teaching style is so good," said Benjamin.
"Not only are the teachers very skilled, but they are friendly and never resort to caning students like they do in many government schools—because of this I have not only realised what I want to do with my life, but I know I will achieve it, thanks to St Jude's!"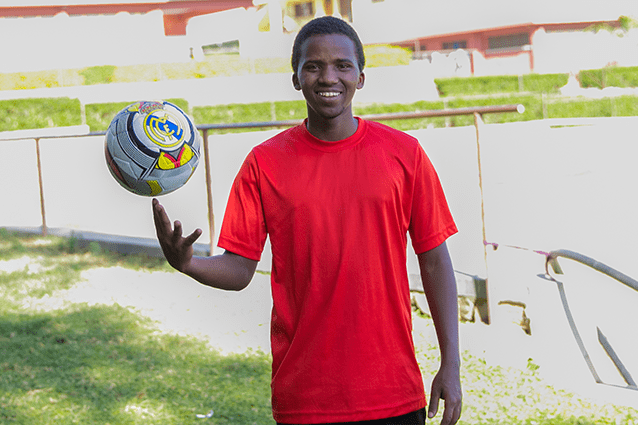 "What stands out the most when I think back on my schools days, is the fun I had with my fellow students. In O-level we would tell funny stories in the common room for hours in the evenings…stories I cannot repeat here," he explained with a cheeky smile. 
"We would laugh until we cried! These were the best times of my life and I know I will miss these moments. It will be strange not to see everyone every day," Benjamin said.
Graduation is generally an uncertain time for young people, but Benjamin and Joice have already got a plan. They have both signed up to participate in the Beyond St Jude's Program. 
The pair have chosen to spend the next year teaching in their local government schools. Impressively, both feel completely at ease with the prospect of teaching classes of up to 100 students.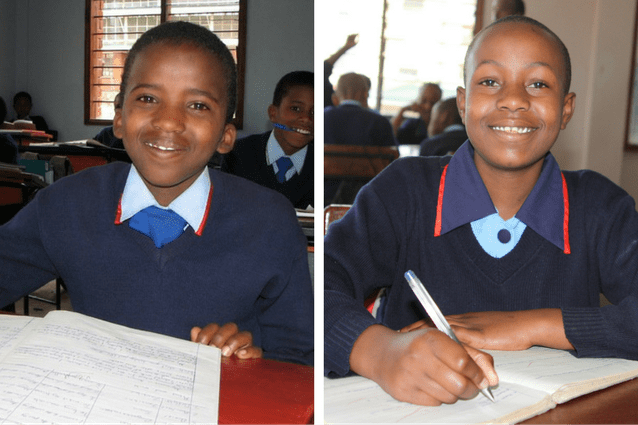 Benjamin's reasons for joining the program goes beyond simply wanting to help his community. "I want to see my impact in a tangible way," he explained. 
"I might start work and find that there is no teacher for my subject. I know that after a year I can look at the students and their results and see the effect that I had on my community. I have no doubt that I will be a positive influence on my students," he said.
For now, we are all looking forward to the big day when our students don the cap and gown. 
"Graduation is our way forward to higher education. We can't wait for our teachers, parents and supporters to come to St Jude's and share with us in what we have gained. Graduation is not just for students, it's for all of us!"
Learn more about the Beyond St Jude's program where our students are giving back to their community.
Replies