Talented breakdancer and soon-to-be senior student Dorcas may yearn to hit the dance floor during school holidays, but instead she has decided to give up the last three months to help others.
"I like working, keeping myself busy and doing stuff that helps people," she said, explaining why she signed up for St Jude's annual Form 4 volunteering program.
"I was happy with any position because I really just wanted to do it."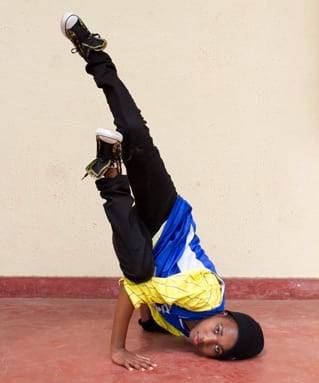 More than 15 volunteer roles in various departments were available from December to February, with Dorcas landing a spot in the Sponsor Relations team at our primary campus.
"I've learnt lots of skills like working with lots of different people," she said, explaining that her role included helping students with their sponsor communications and organising photos."
When she's not volunteering at school or helping her mum, a single parent of four, Dorcas is getting her groove on at Via Via Café, a dance venue in Arusha.
"I like doing hip hop and I'm good at girls' hip hop, which we call 'chicky pop', but I like breakdancing the most," she said, explaining that most of the moves require power and balance.
"But I'm really busy now so I don't have much time to train… Practice starts at 5pm, but when I get home I have to wash my clothes, do cleaning, fetch some water, help mum cook, and then time is up – no time for practice.
"I've got some mates from school who dance and we would practice every free time we would get – after school and on weekends and public holidays."
Dorcas' past few months have proven her appreciation for both the past 11 years of a free, high-quality education at St Jude's, and the encouragement her supportive mother has given her.
"It's been great having Docas with us the past few months," Sponsor Relations' long-serving employee and Dorcas' mentor, Lucy Cole, said.
"She's always ready to help, no matter what the task is, always gets it done, and is simply a nice person to have around."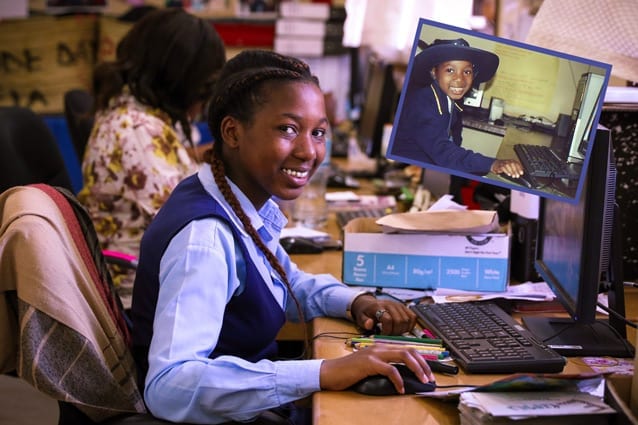 Dorcas will start her final two years of school later this year and after she graduates she plans on doing community service through Beyond St Jude's before going to university, possibly to study medicine.
If you'd like to support a breakdancing, volunteering future doctor like Dorcas, find out about our sponsorship programs.
Replies