Two months ago we welcomed a new staff member to St Jude's - Meet Maddie!
The curly-haired wonder hit the ground running - literally, running - after our students and staff.
As a Communications Officer, she is charged with supporting our fundraisers and sniffing out the best stories she can to share with our school community.
Maddie's St Jude's story had its start seven years ago in a South Australian high school classroom, where her teacher played the 'Africa Calling' - Australian Story episode.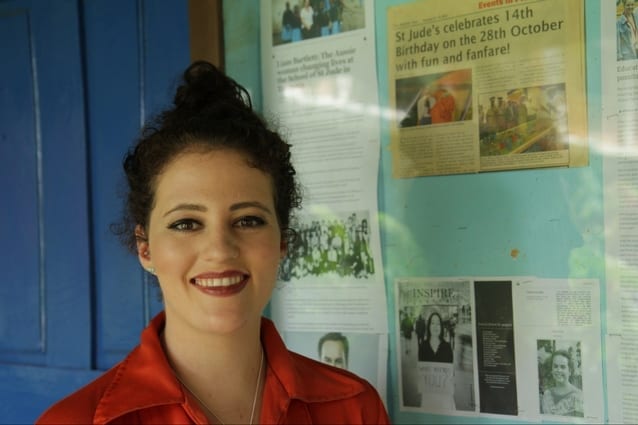 "Mum and Dad raised me with a solid work ethic and moral compass. They always encouraged me to be kind; to believe one person could make a difference. Learning about The School of St Jude as a teenager brought that message home to me," Maddie recalled.
"I was taken by the story of everyday Aussies, rolling up their sleeves and giving something a go. They did it without knowing what would happen years down the track and the opportunities they'd be giving to exceptional children who are in great need," she said.
With the story of The School of St Jude firmly planted at the back of her mind, Maddie set about making a difference, however she could, to young people in Australia.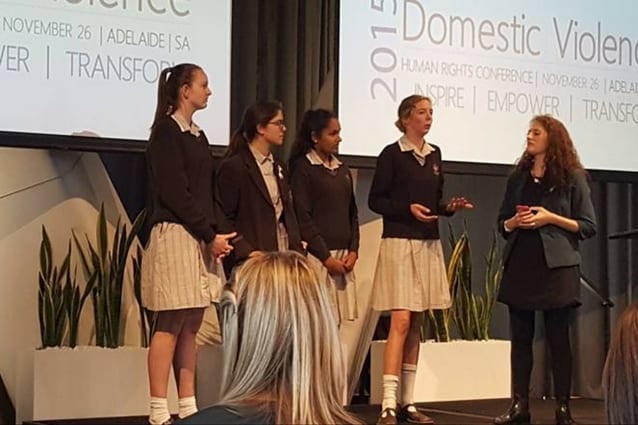 While completing university, she worked part-time for the Sisters of Mercy and at St Aloysius College in Adelaide, facilitating their Social Justice Program.
"I love communicating a message in a way that motivates and promotes action. I got to do that every day with students in Australia, and now I do it in a different way at St Jude's!"
What drove this young go-getter?
"Passion for the cause propels me. There's nothing more inspiring than a resilient attitude – gritting your teeth and getting an important job done, even if it's hard.'" she said.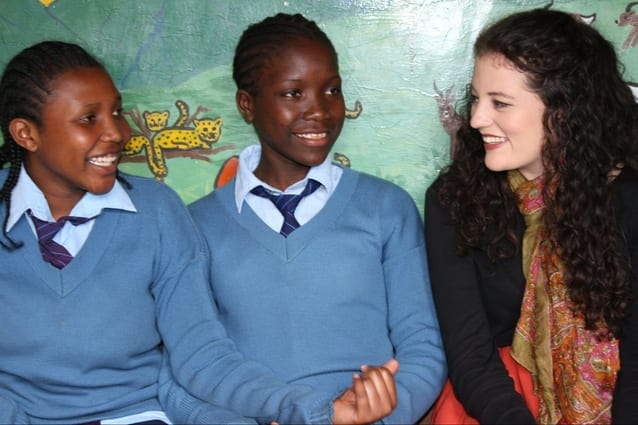 The little seed sewn years earlier finally saw the sun, when Maddie received a phone call from her Mum late last year.
"If it weren't for Mum, I might not have had the courage to apply. She phoned me when she heard about St Jude's for the first time on 60 Minutes and said, 'You need to find a way to get involved. This is so you.'"
"I gave it a few days' thought, visited the school's website, saw the advertisement for Communications Officer and sent in my application," Maddie grinned.
The rest, as they say, is history.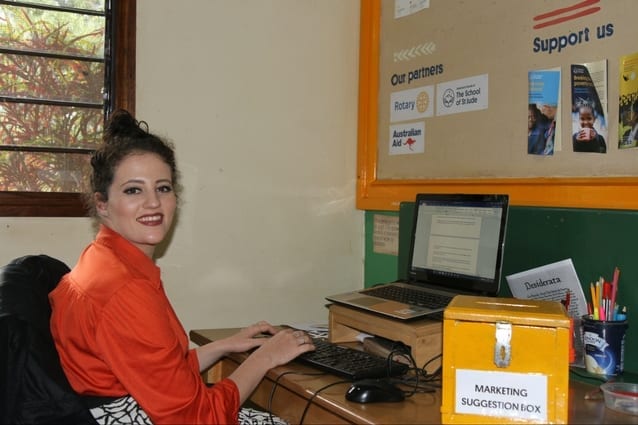 "After finding out I got the job, I went online to see if Gemma and Winrose were planning a visit to Adelaide on the March tour. They weren't – but, they were booked in to speak at my best friend's church, literally a stone's throw away from her home in Melbourne!"
"I wanted to visit loved ones there before leaving Australia, so the timing couldn't have been more perfect."
Maddie went to the talk at Holy Saviour Church, Glen Waverley, where she met Gemma and her now-friends and colleagues, Carla and Winrose.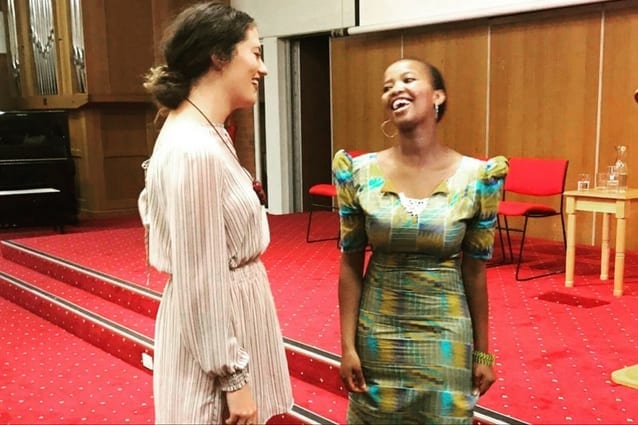 "People representing St Jude's and all in the crowd who'd visited, spoke about the school with a twinkle in their eye and a burning passion that warmed my spirit. Everyone, regardless of age, race or religion, is united by a shared vision of 'Fighting Poverty Through Education,'" she insisted.
The woman who inspired that vision is thrilled to have Maddie on the team.
"Maddie is doing a WONDERFUL job here at St Jude's. Her Head of Department can't stop raving about her! It's great to know that this is such a win-win," Gemma affirmed.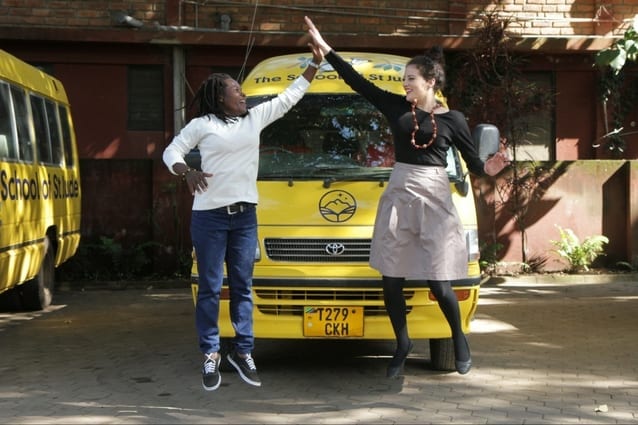 When sixteen-year-old Maddie watched 'Africa Calling', she had no way of knowing it would be her first call to Africa.
"Coming to St Jude's was a leap of faith that sent me soaring. There's nowhere else I'd rather be." 
Do you want to help 'Fight Poverty Through Education'? Join us today!
Replies