Not many secondary students list their favourite subjects as Biology and Chemistry, but St Jude's student Irene isn't your typical secondary student.
In fact, she's far from it. 
This empowered 18-year-old, who one day envisions becoming a doctor, is particularly remarkable for founding her own community organisation, called Feminine Power Association.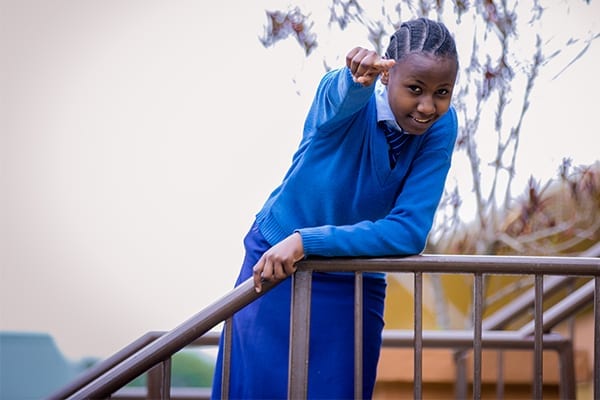 "(It's) a girls club, where we visit different villages and help people who need support like orphans and elders," Irene said. 
Alongside offering help to those who need it most, the girls also "teach people about human rights and responsibilities, which will have a positive impact on those who most need it".
"I have learnt much while studying about human rights at St Jude's, and the responsibilities that we have to the less privileged in society," Irene explained.
"I was inspired to start the club because of my background, the places I've lived and my family and community".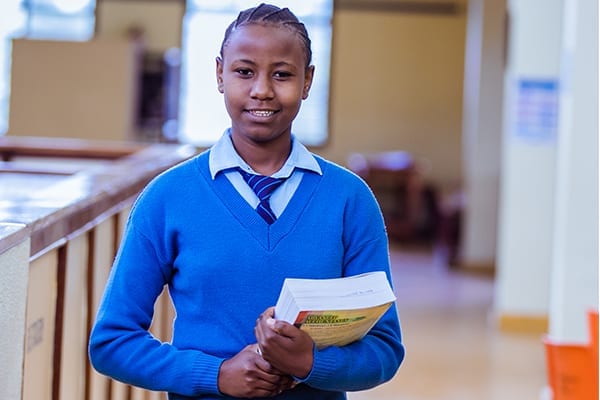 The enthusiastic Form 4 student, who started at St Jude's in 2007 in Standard 2 (Grade 2), is excelling both in the classroom and in her community. 
Irene's Civics teacher, Mr Kashowa, helped encourage her decision to start Feminine Power Association. After teaching her for the past two years, he described her as a "bright, hardworking and self-motivated student".
"She has been doing excellently, not only in Civics but in many other subjects," he said.
With plans to become a doctor so she can "help the many people who get sick and injured and have a positive impact on her community," this inspiring student is already helping to make a difference.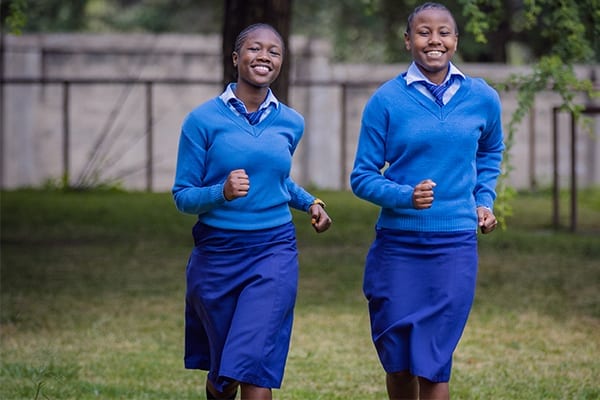 We are not the only ones who have been impressed with Irene's hard work and dedication. Following in the footsteps of Liston and Daniel, two other St Jude's high-achievers, Irene has been granted a scholarship to the African Leadership Academy (ALA), to complete a two-year pre-university program with some of the best scholars on the continent.
Irene believes she would not have had the opportunity without St Jude's.
"Thanks to St Jude's I've learned English, about people who are less privileged in societies and my responsibility to help them," she said.
"The school has prepared me to be the best student and it is thanks to them that I will succeed."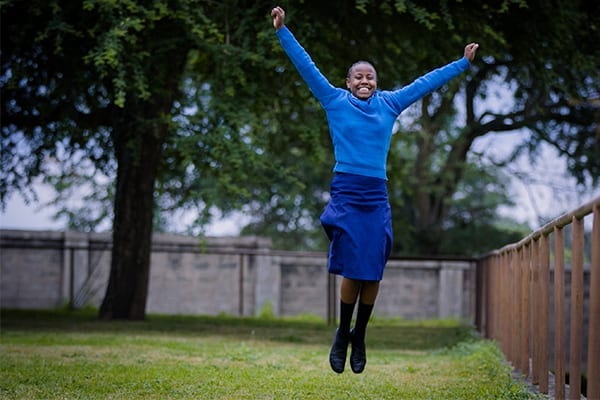 She also wanted to express gratitude to her sponsors, the school management, the teachers and the St Jude's community at large. 
"It's because of them that I am who I am today, they have contributed to my success, and they have changed me," she explained. "I wouldn't be the person I am today without them."
We wish Irene the very best as she embarks on this new journey and proudly look forward to seeing her flourish as a community-focused leader.
Empower more of our students with a high-quality education – donate today!
Replies