Just as the hands of skilled Rotarians built our very first classrooms, the little hands of EarlyActers are now keeping busy with projects that continue to do our school proud.
Late last year EarlyAct students, from our entry-level Rotary-associated club designed for students aged between five and 13, busily made the most of our disposable waste by creating paper mache artworks as a gift towards our fellow Arusha Mt Meru Rotary club. 
"I like art because I am creative!" Grade 6 student Noreen proudly explains, showing off her elephant sculpture. "It's good to recycle paper instead of putting it into the rubbish bin."
EarlyAct president Miriam, along with Noreen and fellow Grade 6 student Mariam took piles of discarded paper and busily cut, mashed and mixed it with glue. They molded, sculpted and fashioned the clumps into shapes and animals.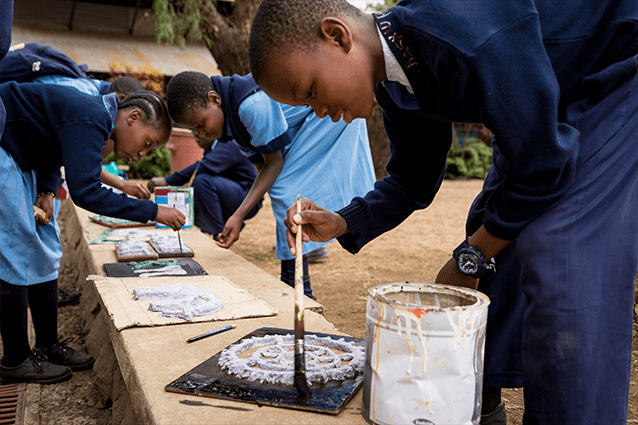 Mariam molded the paper mulch into the word 'EarlyAct' to make a sign for the group.
"After it is dry I will paint the letters blue and yellow as these are the Rotary colors," she said. "Next we will try and make the Rotary wheel!"
St Jude's staff member and Rotaractor Jacqui supports the EarlyAct members during their sessions, and said her passion for Rotary comes from her late father who was a Rotarian himself.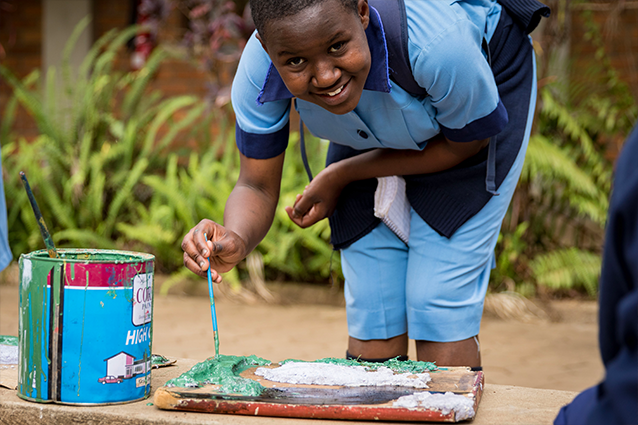 "This project will help us protect our environment by reducing waste," Jacqui said. "I like seeing their passion and how they want to do everything themselves. This is a great group!"
The group's environmentally-friendly artworks received the Rotary seal of approval when they presented their first piece, a sculpture of the Rotary emblem, to the Arusha Mt Meru Rotary club.
Keep an eye out on our blog and newsletter in the near future for more projects our EarlyActers are getting stuck into!
Replies