The spirit of leadership runs deep at St Jude's, with recent Form 6 graduate Tumaini using his 11 years of a high-quality education to help government-school students to a better future.
He and a fellow graduate Peter, both teaching at Baraa Secondary School through community service, have launched a Mentorship and Networking Program where students will receive the step-up they need for a better future.
"When we started (at Baraa), we saw the students were getting an education but lacking something… I realised it is very important that we mentor them and expose them to job opportunities," Tumaini said, adding that the program is designed to build his students' expectations of what they can achieve.
"We need to give them motivation because when they're motivated they study hard and have a self-driving force so they can continue to pursue
The program links students to specific mentors who can advise them, and Tumaini also plans to encourage students to enter essay competitions and apply for scholarships.their dreams."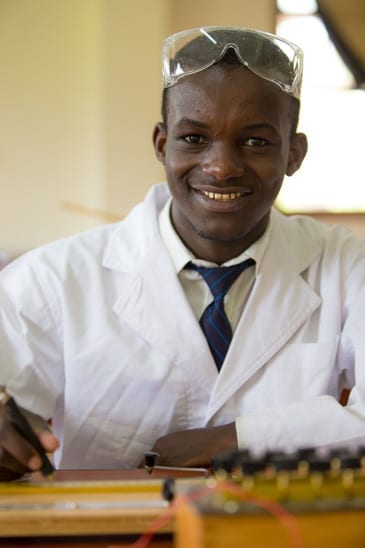 "They are just the same as the students of St Jude's, only they lack self-confidence and the resources," he said, citing the support such as libraries and staff available at St Jude's.
"What they lack is information. So, we wanted to find different mentors (for the program). They may be Westerners or may be fellow Tanzanians from university who can come in and give an inspirational talk to the students."
Showing maturity beyond his 21 years, Tumaini chose to spend his community service year at Baraa, in the same village he grew up with his family in a mud and stick home.
His students are responding well to his efforts with some of them accompanying him to St Jude's recent Careers Day, where he gave a speech.
"Here at St Jude's, you are all given a quality education, you are given school uniforms, you are given free food, you are given shelter at the boarding houses," Tumaini said in his speech.
"What I want to tell you, is that when you step outside, you won't have the chance that we have here. That special chance. Your light is shining and I believe when you reach dark places, your light is with you. I went (to Baraa) to shine my light in a place that was dark so, at least when the time comes, you can play your part and serve the community."
Tumaini and Peter hope their community service time allows them to form a solid foundation for the program, so that it can continue with future facilitators when they leave for university.
Replies