World Rotaract Week may have finished on Sunday, but our Rotaract and Interact clubs are just getting started!
After being voted in by their peers last month, Rotaract President Julieth and Interact President Lisa are whole-heartedly seizing the chance to lead our clubs to do the best for their community.
"A good leader must put the people's interest before his or her personal interests, and must never feel that by being a leader they are above other people," Julieth explained.
"Being a leader means that people trust you, give you a chance and believe you had the potential to lead them towards achieving a certain goal. We will achieve a lot for our community through Rotaract, and I am looking forward to seeing people in the community smile because of what we have done."
Julieth has thrived at St Jude's for the past 13 years, but she has not forgotten the difficulties her family has faced as part of living in a developing country.
Her family's home is like many in Tanzania – with no plumbing and intermittent electricity; water is collected from a nearby tap for a small monthly fee and meals are prepared over a basic charcoal-fuelled stove or outdoors over a wood fire.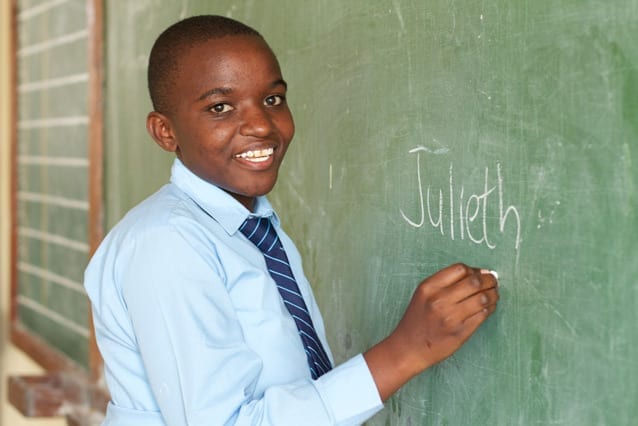 She's committed to solving the problems facing families in Tanzania and sees Rotary as the perfect way to use her education to make people's lives better.
Julieth and her fellow future Rotarians are already making a difference in their local communities. Under Julieth and Lisa's flourishing leadership, our 110 eager students have been busy getting plenty of community service projects into gear with the Rotary motto of 'service above self' in mind.
The first group of St Jude's Rotaract and Interact students have already been out to King'ori, where a new water harvesting system is providing clean rain water to students for the first time. Eventually, seven government schools will each receive a system through the project, which is run by NGO Save the Rain. Our responsible Rotaract and Interact students helped out by conducting basic health checks (measuring height, weight, etc) with students.
Our Roteract and Interact clubs' commitment to community improvement also saw them busy cleaning up the school and surrounding grounds over the last weekend.
"I believe there are people out there who need a helping hand," Julieth said, explaining why she's looking forward to seeing more of what Rotaract and Interact can do.
"What Rotary is trying to do is to bring happiness into the world and, through their actions, change lives. I can't wait to see people's smiles and how their lives might be changed by a simple act of kindness."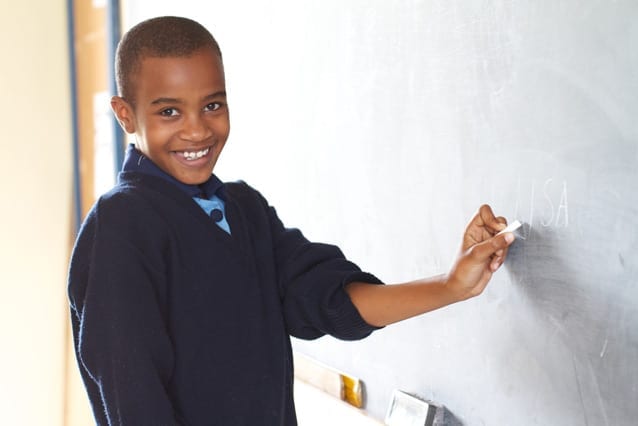 St Jude's sponsor and Australian Rotaractor Seb Cox has been busy finalising the official co-sponsor paperwork to have approved by Rotary International, as well as helping arrange projects.
We're look forward to seeing what else they have in store!
Replies