When you support St Jude's, you aren't just providing free education to the poorest and brightest students in Arusha. You're supporting almost 300 talented, dedicated staff members committed to fighting poverty in their community. 

In our Staff Spotlight series you get the chance to meet these impressive members of the St Jude's family.
Lawyer. Fashion designer. Inspirational woman. 
That's what St Jude's graduate Miriam envisions when she thinks about what she will be 10 years from now.
"So many girls (in Tanzania) fall into different traps, they are facing so many problems in life and they can't help themselves," Miriam said.
"Here in Africa, so many women miss out on a lot of opportunities because people do not believe in them. I want to be a different woman, I want to show my fellow African women that we can do so many good things."
One of seven siblings raised by their mother, Miriam received a life-changing opportunity when she earned a St Jude's scholarship as a Grade 2 student.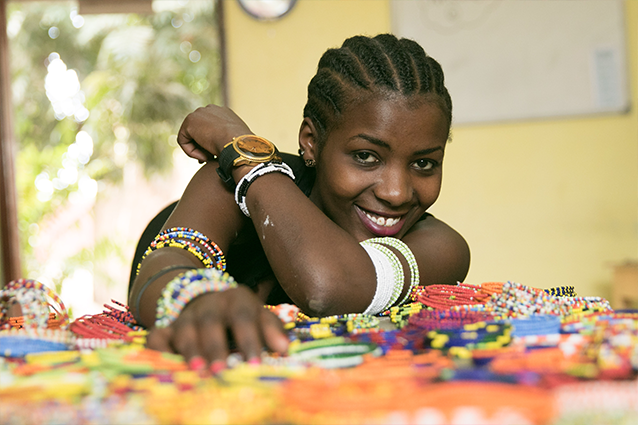 "My mum has been through a lot of hardships, and raised all seven of us (children) by herself. She was struggling hard for us to live a good life and had to fight for us to eat, be dressed and go to school," she said, adding that her education at St Jude's gave them all hope.
"My mum is an amazing, strong woman but looking at what she has been through, I didn't want to live that life. I was the luckiest to come to St Jude's. What I got here I would never get anywhere else in Tanzania. I have seen what my little brothers have been going through (in government schools), and sometimes they can't even get books," she said. "My school time (at St Jude's) has been like heaven, which is something so many kids don't get from their school."
After graduating in May, Miriam chose to give back for her free, high-quality education by volunteering in the St Jude's business office.
She's one of the most creative members of our team, and her formidable drive has helped her succeed with various projects here in the past six months – one of which has been producing the jewellery line available during Gemma and fellow graduate Winrose's 2017 Australian visit.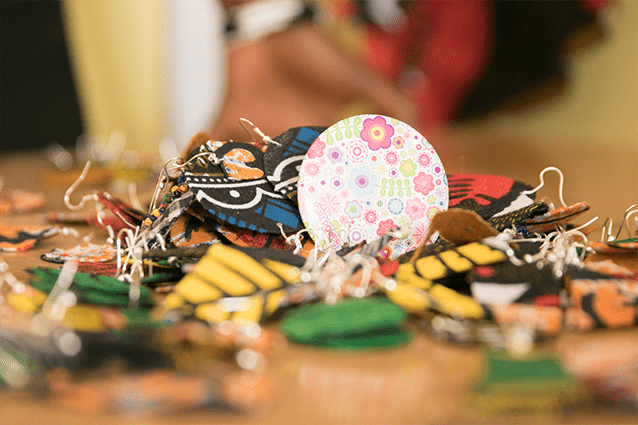 To Miriam, who also designs and makes clothing, creativity comes naturally. However, she said it's the hard work and a "can do" attitude that is allowing her to become the successful and inspirational woman she aspires to be.
Miriam said amazing, inspirational women "trigger her spirit" and she wants to do the same for others.
"I was researching inspirational women and read about women like Oprah Winfrey and Michelle Obama," she said. "But then I sat down and thought, no, my mum is the best. She made me who I am today, and I can see what she has achieved with my own eyes. There is no one else like her."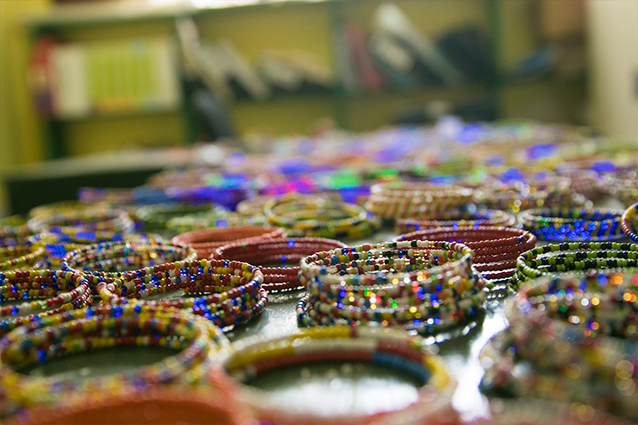 She said her good fortune of having other inspirational female role models in her life, like St Jude's founder Gemma Sisia, has helped her make decisions in life that will get her closer to the future she dreams of.
"Professionally, I want to be a lawyer and I can still be a designer (on the side)," she said. "Ten years from today, I'll be a lawyer, a designer, a wonderful mother and an amazing wife. I'll be an inspirational woman."
Support our students and help them improve their lives with get a free, high-quality education. Sponsor a student like Miriam today and help give them hope for a better future.
Replies