When you support St Jude's, you aren't just providing free education to the poorest and brightest students in Arusha. You're supporting almost 300 talented, dedicated staff members committed to fighting poverty in their community. In our Staff Spotlight series you get the chance to meet these impressive members of the St Jude's family.
Meet Sebastian – the young Aussie Rotaractor who has been busy building Interact and Rotaract clubs within St Jude's. He even started our EarlyAct club – the very first in East Africa!
Known as 'Seb', he had his first taste of Rotary in primary school.
"I am from Canberra and when I was young I would go and watch the Rotary bicycle ride every year. I did not know much about Rotary other than that they were the bike ride organisers!"
It was on a visit to our school in 2009 that Seb learnt more about Rotary, and its influence around the world.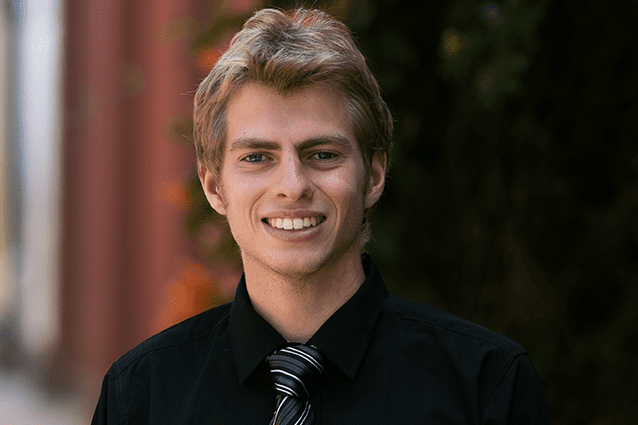 The connection between St Jude's and Rotary is impossible to miss. The world famous Rotary wheel is painted at the front entrance of each of our campuses and the story of how Rotary helped us build St Jude's is told every time we recite the school's history.
Encouraged by family and the experience he had at St Jude's, Seb joined Rotary's youth organisation, Rotaract, in 2014.
"I joined (Rotaract) as I like the networking aspect of Rotary," he said. "How you can meet a different group of people than your normal social circle."
Two years later, 22-year-old Seb returned to St Jude's to bring Rotary's connection full circle.
He is now the Rotary Coordinator, building EarlyAct, Interact and Rotaract clubs within St Jude's.
"It has certainly been a lot of work to get our school clubs off the ground," Seb said. "However, it has been so rewarding. Many of the students have been so enthusiastic and shown commitment to their club from the start. The school staff have been very supportive and have helped run EarlyAct sessions on Monday afternoons."
Rotary's motto this year is 'serving humanity' and how it is the people that spark the life of an organisation.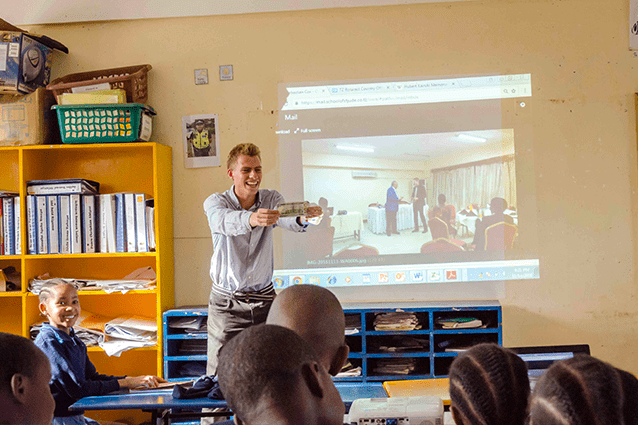 "Noreen, in Grade 6, is now famous among the Rotary in Arusha," Seb said. "She is only 11 or 12 years old, but she had the confidence to make a speech to the Rotarians of Mount Meru when our EarlyActers visited the club.
"The Rotarians' feedback was very positive; they loved how she presented herself with maturity beyond her years and spoke with poise and flair. 'Good evening everybody. It is so good to be with all you wonderful people. But let's get to the point!' Everybody laughed at her opening remarks!"
Noreen is a clear example of the importance of EarlyAct and Interact for our students. EarlyAct is aimed at primary school students, while Interact was set-up to interest high school students in Rotary. They present a fantastic opportunity for students to develop a community service mindset at a young age.
"The community projects that the students do in Rotary teach them so many skills," Seb said. "They have to decide, lead and manage these projects and can use these skills in the future."
Working at St Jude's can be a very rewarding experience – just ask Seb! Various roles in the St Jude's team are now open. See here if you've got what it takes to help educate the future of Tanzania!
Replies