Permaculture vegetables, tie-dyed textiles and electronic games inspired visiting students to learn more at St Jude's biggest ever extra-curricular activities (ECA) fair!
More than 100 parents, teachers and students from 11 neighboring schools visited our Moshono campus for the special event which offered interactive stalls, interschool sports and a theatre showcase.
St Jude's students presented vibrant exhibition stalls and eagerly engaged their peers from local government schools to have a go at something new.
"Engaging with the community and fostering leadership skills are fundamental principles of St Jude's, and today is a perfect example," said Upper Primary Headmaster Peter Manjalla.
"The math quiz stall was the busiest and very noisy - that's what we call 'healthy noise' - excited children enjoying sharing in learning together."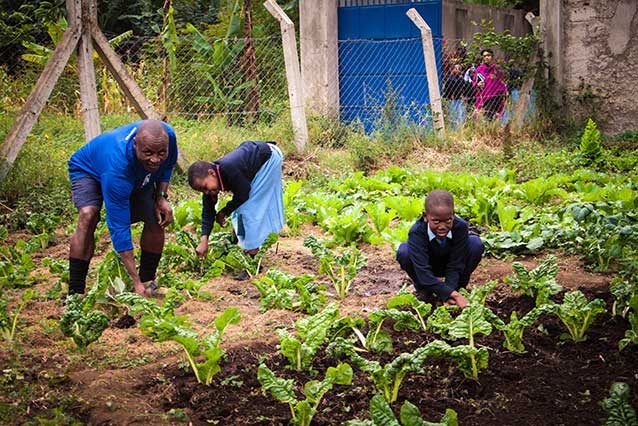 Standard 5 student Andrew represented the St Jude's vegetable garden and enjoyed teaching visiting students about sustainable food production.
"The spinach is very good for stomach ulcers. In this garden we don't use chemicals; we use manure for fertilizer and the grass we put around the plants keeps insects away," he said.
Garden mentor, Jaffett Ryan, said that gardening teaches students about irrigation, self-reliance and nutrition.
"This year the students have decided to clear much more land for vegetables and one day they hope to supply the school," he said.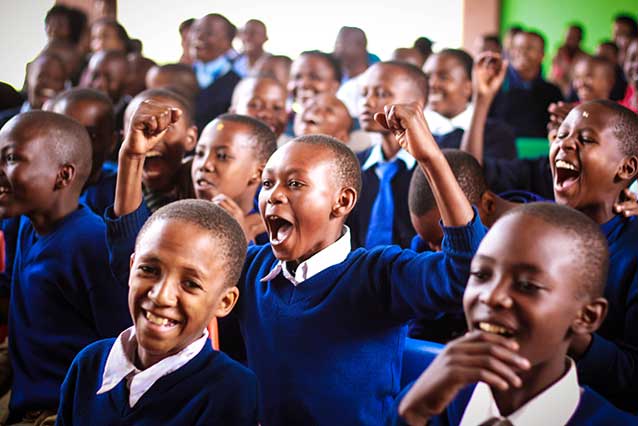 ECAs or student clubs are a part of the Tanzanian national curriculum that St Jude's places special emphasis on, as we believe a well-rounded education helps to produce strong and confident future leaders.
Our clubs are student-initiated and student-led, with two teachers to oversee activities. Most clubs have 20-30 members.
Peter worked in government schools before coming to St Jude's and says unfortunately many Tanzanian schools find it difficult to run and resource clubs.
"Because students don't get lunch at government schools, a lot will leave before the end of the day when clubs are supposed to be held. With all of the problems teachers are facing they often prefer not to run the clubs," he said.
The nearby Baraa School works hard to offer ECA opportunities to its students and the school's Assistant Coordinator, Mwajabu Swedi, said she was inspired by the innovative projects on show at the fair.
"It is so wonderful to see the students so happy, sharing their talents together and things they have created by themselves. We would love to do something like this in the future and invite the other schools and parents so we can all focus on students' talents and be proud together," she said.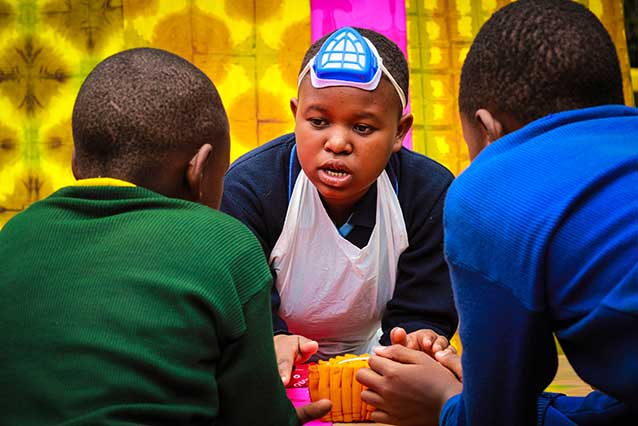 Mwajabu was particularly proud of her students when they shared a traditional dance at the showcase.
Several schools performed songs, dances and student-devised theatre throughout the afternoon and teams from Wema, Hope and Moshono schools joined St Jude's in exhibition games of football and netball. At the end of the day, St Jude's presented the visiting teams with brand new balls.
The students were so excited and the teachers couldn't believe it, said Peter, who presented the gifts.
"I told them, we want your children to remember the day that they have had, relationships are important to us," he said.
"We want to use every tool we can to meet our goals of nurturing learning and sharing with our community, so we have already started on plans to make the next extra-curricular fair even better."
Events like the extra-curricular activities (ECA) fair help us connect with our local community and promote a diverse learning environment for our students. Help us continue to host events by making a donation.
Replies