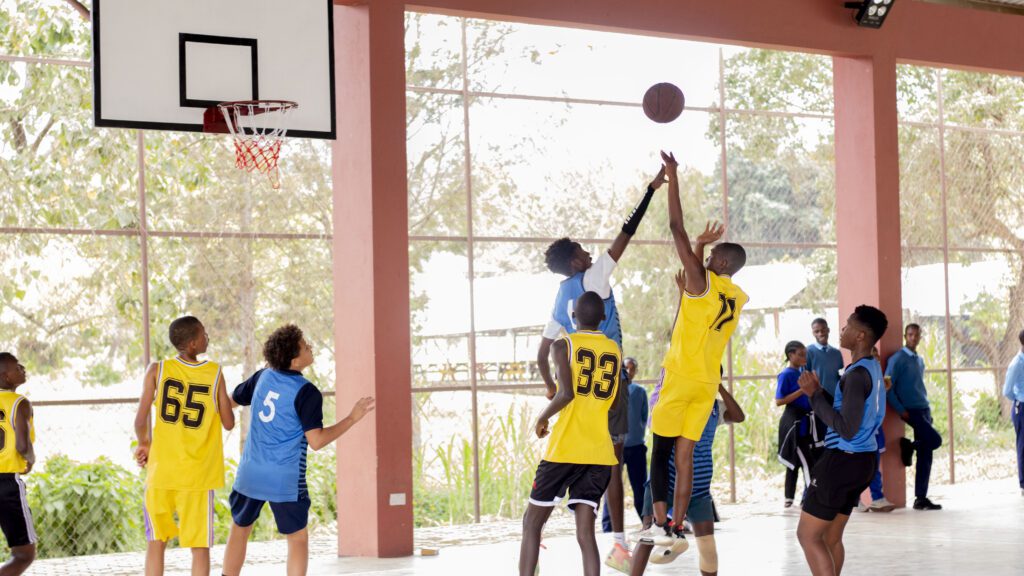 The School of St Jude hosted yet another sports tournament, inviting other school members of the Northern Tanzania Schools Athletic Association (NTSAA) to share in the vibrant cultural and social opportunities of our community.
Having participated in NTSAA tournaments for many years, St Jude's has also been a host of the tournament with the under 15 Basketball and under 17 Football tournaments in December last year, followed by the under 13 Basketball and under 11 Football tournaments earlier this year.
"This past weekend marked another milestone as we hosted under 13 and under 19 football, along with under 16 basketball league matches," explains Jenerali, the Assistant Team Lead in St Jude's sports department.
Speaking after the tournament, Jenerali is passionate about these larger competitions, giving students an amazing opportunity to test their skills against other schools.
"All nine associated schools participated, resulting in over 405 students across three age categories competing," he adds.
As part of the holistic education approach at St Jude's, all students take sports to develop their fitness and support their mental health.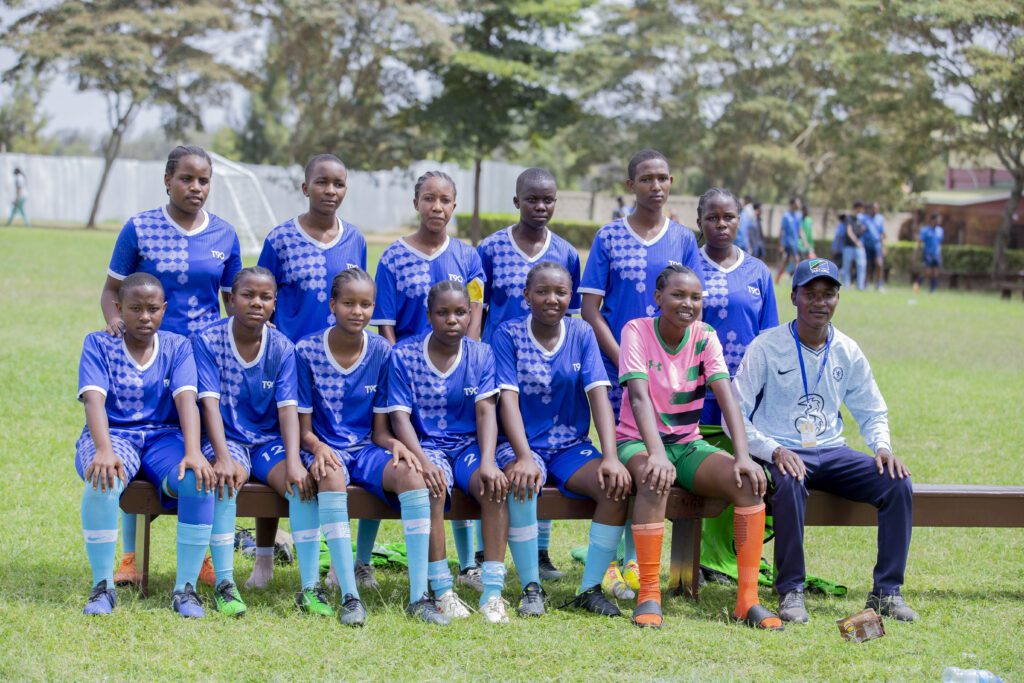 Among the students who participated in the tournament is Ivon, a Form 3 student who is part of the girls' football team. Ivon joined St Jude's in Standard 1, and in Form 1, she found her passion for football. She started training with the support of one of St Jude's wonderful coaches and working on her skills to eventually join the school's team in Form 2.
"I am happy to be a part of this tournament with other schools and I'm also happy with the outcome," says Ivon who shined during the NTSAA tournament.
"The preparation for this competition was intense, especially because we had just came back from the midterm holidays and hadn't practised for a while. Thanks to our coach, we trained on weekdays and prepared for this match," she adds.
St Jude's Girls' team played against tough opposition from other schools, but by the afternoon emerged as proud winners!
"Despite the fact that the other teams had good defence players, we utilised our strengths in passing the ball and scoring to win the match. We realised quickly that we were the better side when it came to teamwork which helped us get the results," shares Ivon.
"The biggest lesson we took from this tournament is the confidence and passion that the other teams demonstrated throughout. We were afraid that would reflect in our performance but thankfully that was not the case and we won again," she adds happily.
Ivon and her fellow students' performance was praised by Ms Emiliana, sports teacher at St Jude's Girls' Secondary School. "I am proud of our students' performances. Both our under 19 girls and our under 13 boys' football team were outstanding, maintaining an undefeated record," she says proudly.
"The event was incredible with over 400 students participating. It's the largest student sports event hosted since the beginning of our sports program," she adds.
Although St Jude's performed exceptionally at this year's competition, Ms Emiliana is even more optimistic about future competitions.
"Looking ahead, we anticipate even greater success; with league matches attracting more students and coaches, we expect to see an increase in the number of spectators in the future," she says. "This means more family and friends from participating schools will come to watch, creating an even more vibrant and supportive atmosphere for our student-athletes," she adds.
Regular sports events, both regional and national competitions are just one of the ways in which the school engages students' passions and talents. The extensive sports program not only enhances the school's performance in competition but empowers students to develop valuable life skills.
Your support is breeding St Jude's talent. Meet some of our sports stars. Donate Today!
Replies