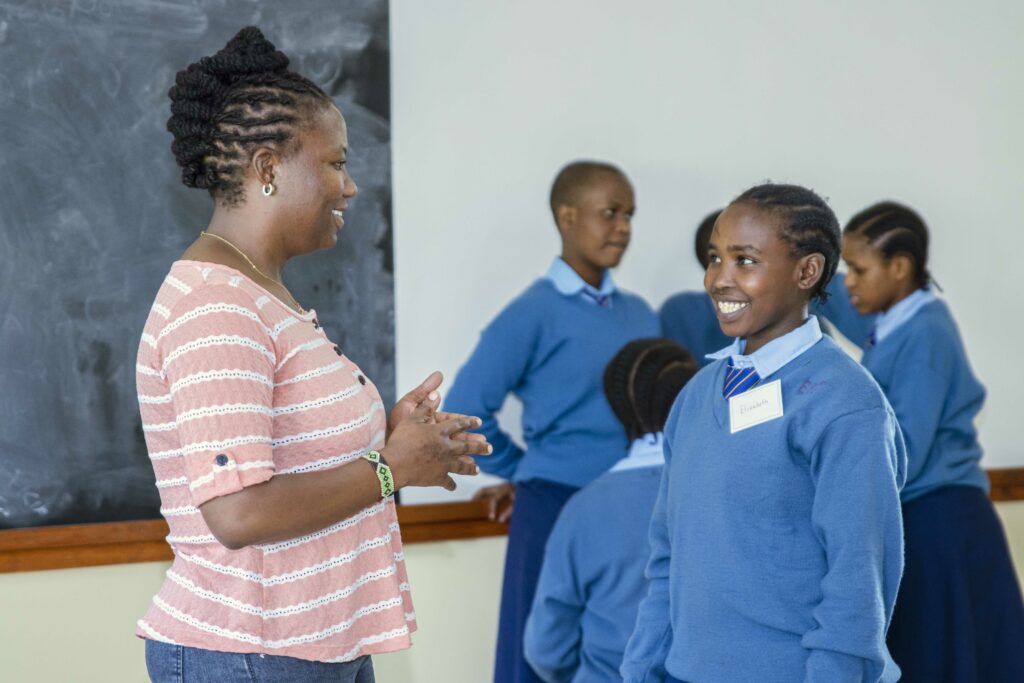 At The School of St Jude, staff are trying something different in order to provide students with truly holistic education. From the beginning of 2022, all staff, from administrators, to teachers, to gardeners, have taken on a second core duty.
St Jude's 300 staff are now mentors and coaches for more than 50 extracurricular clubs and around 10 different sports. The result is that students are better served and more engaged in sports and clubs than ever before.
"To me, education is far more than what you get in class," says Nganashe, who works in Sponsor Communications and mentors the girls' school Public Speaking Club. "In the Public Speaking Club, you see the interaction of students from different classes. They share the skills they have and they learn from each other. They're learning so many skills."
"I was excited to work with the Public Speaking Club. I did quite a lot of public speaking and debating at school and thought I could share my skills and help students grow in confidence," Nganashe shares.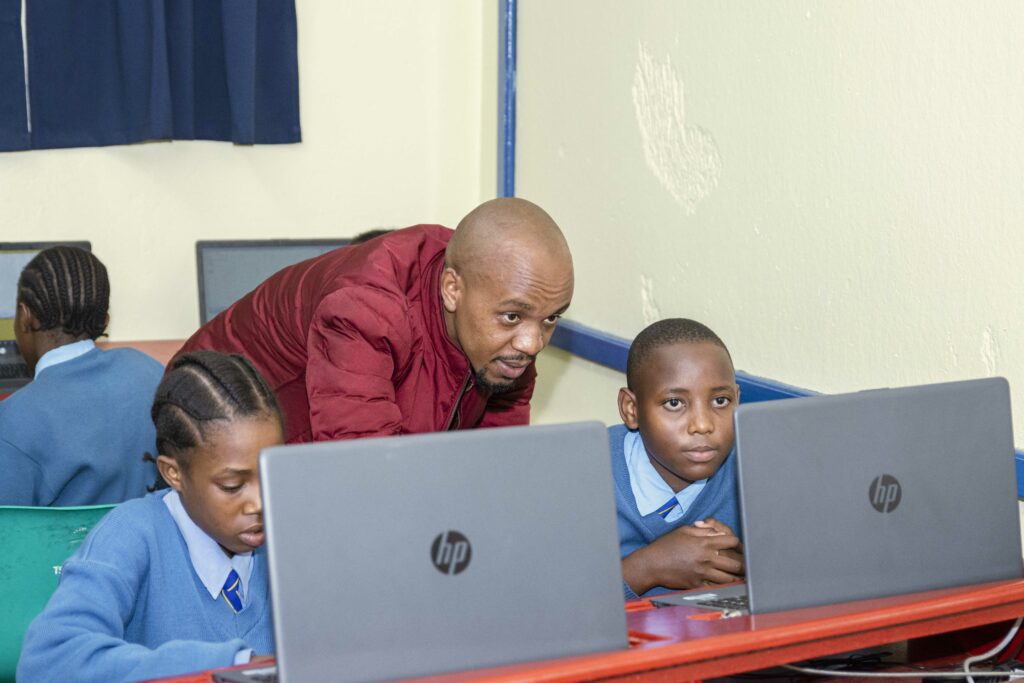 Over in the computer lab is Francis. Usually, Francis works in Beyond St Jude's to support scholars at university, but once a week, he shares his considerable IT skills with the girls' school Programming Club.
"There are about 70 students in the club and we are a team of five staff mentors. At the moment we are using Scratch Programming. It's a very simple programming tool which gives you drag and drop options to teach you programming," explains Francis.
Nganashe shares that she was initially worried about how the club would fit into her busy schedules, but she's found that her work as a club mentor adds welcome variety to her week.
"For me, it's a little getaway from my desk. When the students present their speeches I am amazed by what they know, the way they understand things and their opinions," she says.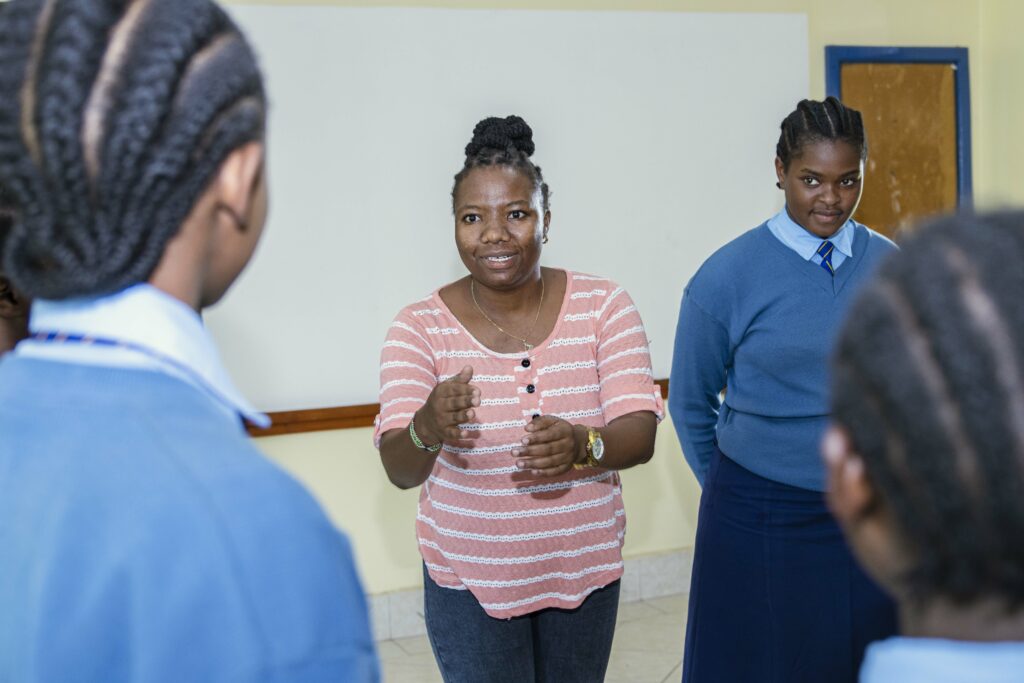 Francis agrees, saying, "It's been a good refresher for me. I'm revising my coding knowledge."
Clubs are student-led, so while staff acts as mentors, students decide on the club activities and direct their own learning.
Of course, each club has its own challenges, but with the help of their staff mentors, students are overcoming difficulties and gaining new skills.
"For Form 1s (the first year of secondary school) who come from government primary schools, they haven't had access to computers before. So, what I did first was to give them an introduction to computers in general and then we introduced Scratch Programming. Some of them had never even seen a computer before this!" adds Francis.
Undoubtedly, the best thing about being a club mentor is seeing students learn and grow.
Nganashe shares that a particular highlight for her is the progress of a Form 1 student, Elizabeth.
"She's outstanding because when she started in January, you couldn't even hear what she was saying. She used to have this tiny voice, but as time goes on, I see her improving. She's audible now and I think she really likes games because every time we play, I see her winning!"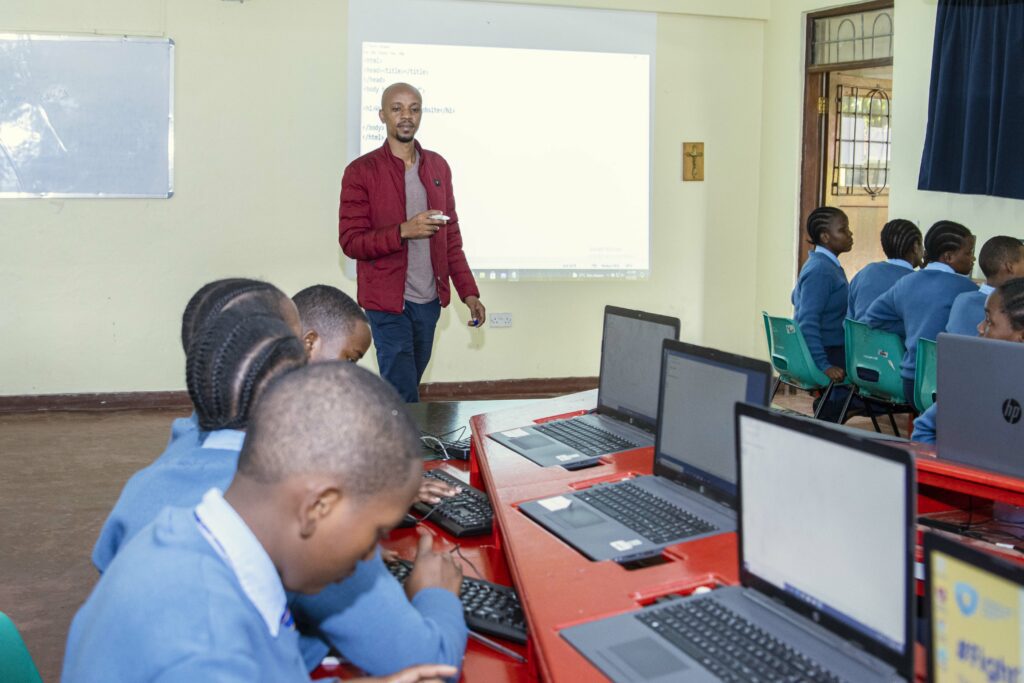 Francis is particularly impressed by the students' passion for programming. He says, "They are very keen to learn. It's amazing how much they love it. When club time is over, they never want to leave the lab, they just want to stay there and practise."
It's clear to see how sports and extracurricular activities complement and extend students' academic learning; they are an essential element in the school's holistic approach to education. This year, students are benefitting even more, as St Jude's multi-talented staff share their knowledge, skills and wisdom.
Make a donation to support holistic education for St Jude's 1,800 students.
Replies