What will you do to challenge yourself for The School of St Jude?
Over 75% of school-aged children in Tanzania are destined to a life of poverty, living on less than AU$4.60 a day because they don't have an education. Since 2002, The School of St Jude has been fighting poverty by providing the highest quality, free education for the country's poorest, brightest students.
This would've not been possible without the help of St Jude's supporters. Donors and sponsors have made it possible for the school to provide boarding for more than 80% of students, one million nutritious meals, school uniforms and health checks.
The School of St Jude has launched the St Jude's Community Challenge to raise vital funds. This Australia-wide fundraising campaign invites individuals, families, schools, businesses and clubs to take part. There's no limit to what you can do to challenge yourself; from running, walking and cycling to reading books, doing house chores and holding trivia challenges. So get creative!
St Jude's Community Challenge falls during Children's Week - 24 October to 1 November - St Jude's Day is 28 October.
Share, donate and register here today to Challenge Yourself for St Jude's to help fight poverty in Tanzania!
Masks for a Cause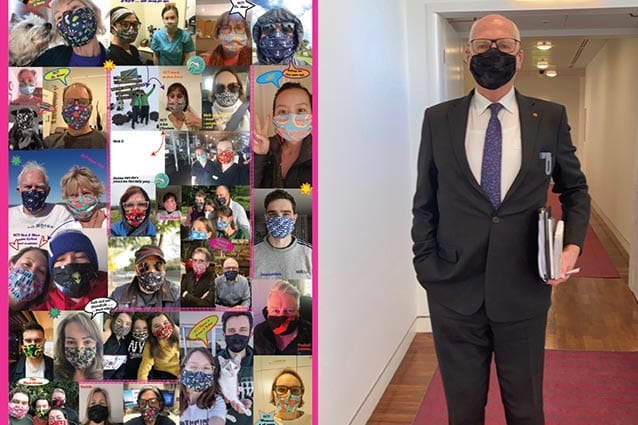 Maryanne began making masks when COVID-19 started to spread around Australia and generously used this initiative to fundraise for St Jude's. Through her fundraising efforts, she raised $4,000, donating the proceeds towards 'Feed a class for a year' and 'Support student welfare for a year.'
Maryanne was also part of the Health Check Team (HCT) in early February this year and returned to Australia just before countries started closing their borders. The HCT is a group of international medical specialists who volunteered for two weeks at the beginning of this year to conduct annual health checks for St Jude's students.
"I started making masks for my family and friends and also put out the offer to everyone that was in the HCT. This kept me busy posting them out to all corners of Australia. As things got more serious in Australia, the requests from friends to buy them from me built. I didn't feel comfortable profiting from my friends so I decided I would sell them with the profits going to The School of St Jude."
Through a family member, Maryanne's masks have been sold to staff and families in the Australian Parliament with members wearing them to Parliament House.
"I would like to thank Caroline Hall and Karenne Michaelides, who are both HCT Volunteers and sponsors of St Jude's students' academic scholarship. They have been a great help with support on the back end."
To support Maryanne's 'St Jude's Mask Charity', email her at StJudeMaskCharity@gmail.com.
Power of Technology in Fighting Poverty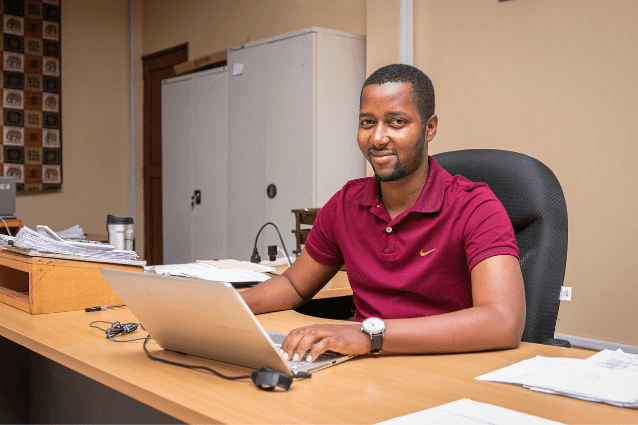 Not only have they been supporters for the past six years, but they went further earlier last year TechnologyOne officially partnered with St Jude's to provide IT technology that has transformed the school's operational processes. The company's employees raised an additional $10,000 that went towards 'Funding the salary of one of the IT teachers for an entire year.'
"TechnologyOne has enabled our Managers to now see real-time transactions which means that they no longer wait until the following month to keep track of their expenditure. We have also just rolled out the Enterprise Budgeting Module. This brings an enormous change to the budget process which has had to be completed in numerous spreadsheets in the past," Finance Manager, Johnbosco Heshima.
Adding to the same sentiments, Beyond St Jude's (BSJ) Manager, Vivian said, "TechnologyOne has been a lifesaver, quite literally! Since the BSJ program started in 2015, we have solely depended on excel sheets for all data recording and facilitation of payments of stipends and scholarship amounts in general. While excel sheets are still great, everything is so manual, allowing a big room for error and it can be time-consuming. Thanks to TechnologyOne, all my records are accurately systemised. It is also quite centralised, allowing me to find everything about a BSJ Scholar in a few clicks! Budgeting and forecasting are also being made easy and fun to track. Thanks to Kelly and the entire TechnologyOne team, BSJ's life has been made a whole lot easier."
Located in Australia, TechnologyOne is a successful tech company with a heart. Their Foundation is committed to help 500,000 children out of poverty.
Uphill Cycling Challenge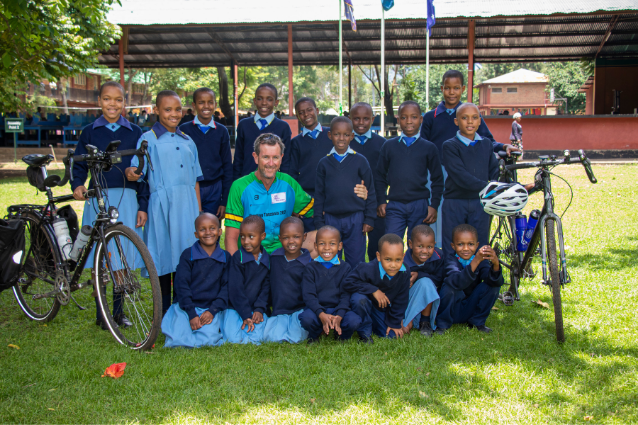 Andrew is gearing up to challenge himself for St Jude's by riding Red Hill in Canberra 41 times this October. In supporting and raising funds for St Jude's, Andrew has previously cycled alone and unsupported across Tanzania covering a distance of about 1600km.
"I was planning to come back to Tanzania in 2021 for the next great ride, but due to COVID-19 travel restrictions that is not going to happen now. As a substitute, I'm planning to ride up Red Hill in Canberra 41 times on 17 October. That will equal the elevation gain of going up Mount Kilimanjaro – unfortunately, it won't be quite the same experience as the real thing, but I will be thinking of St Jude's on the day."
To support Andrew's challenge for St Jude's, visit here
You too can take a cycling challenge or physical challenge this October and raise funds for St Jude's. REGISTER your challenge here
Distance Dinner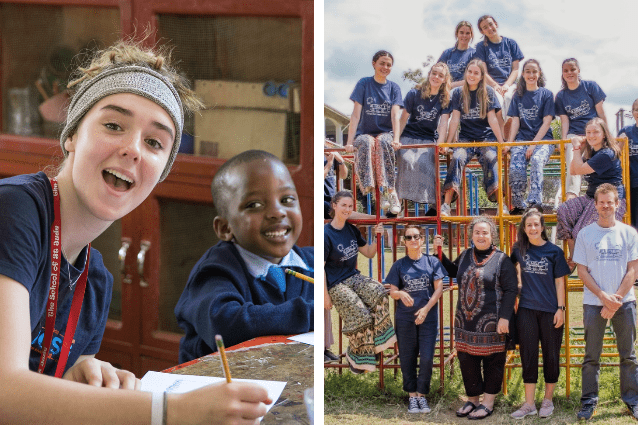 Andie Lowe, a long-time supporter of The School of St Jude organised a 'Distance Dinner for St Jude's' intending to raise $10,000. Amazingly, Andie has already made $10,000 reaching her set target, but she has high hopes to raise even more funds.
Andie is selling dinner boxes via her website. "Everyone who purchases a dinner box will sit down on 18 October to enjoy an African inspired dinner. Due to the COVID-19 restrictions, we can't all enjoy dining together, so this is a way to feel connected, from a distance! " she explained.
She added, "I hope to have the support of Methodist Ladies' College (MLC) teachers, students and broader connections to participate. I'll be connecting with people through social media and reaching out to friends, family and my parents and work colleagues."
Andie visited St Jude's last year on a school trip with MLC, thus igniting her passion to fundraise for the school when she returned home.
You too can support Andie to raise funds for St Jude's. Click to visit her website and purchase a dinner box;
A massive thank you for all the super supporters of St Jude's. The school couldn't do it without the incredible support and advocacy from people like you.
Replies