Streamers crackle around the assembly hall like fireworks; it is teeming with rain, but no one seems to notice. Today is the tenth annual Cultural Day at Smith Secondary Campus.In front of the stage sits the entirety of Smith Campus, swaying to the beat of Tanzanian bongo flava music, blaring from speakers.
The theme for this year is art, culture and employment.
Two Form 4 students, Semu and Jessica, take the stage: "say, 'I'm African and I'm proud!'" they project to the crowd.
"I'm African and I'm proud!" the audience responds.
"Our art and cuture is an opportunity for employment," says Semu. "It is now our chance to use it."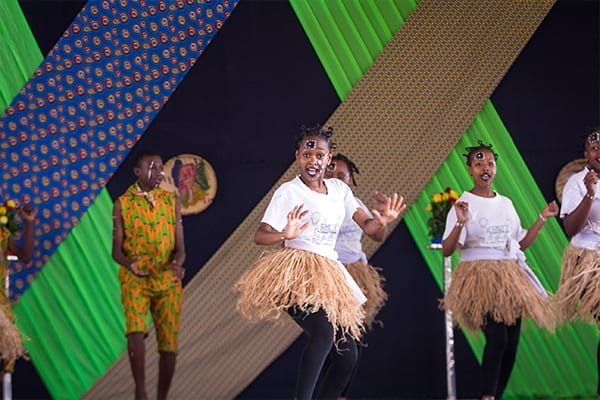 Throughout the day, hundreds of students will take the stage performing traditional dances, dramatic stage plays (ngonjera), fashion shows, and showcasing artwork.
Backstage stands Faith, who is the leader of a group called Wakereketwa (which ironically means 'bored' in Kiswahili). They will soon be performing a family-based ngonjera featuring a story local to her east African coastal origins.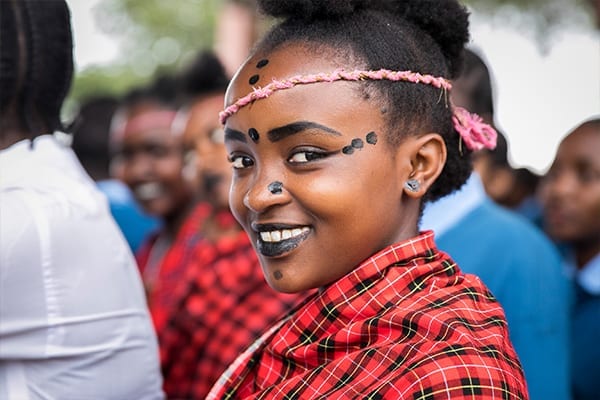 "This is the day where Tanzanians express their feelings," says Faith, who is dressed in an ankle-length dress splashed with a bright palette of colours, and topped with a 'kilemba' (Kiswahili for headwear) carefully wrapped around her head.
As the morning transitions into the afternoon, everyone's attention turns to the much-anticipated fashion show.
"It feels so good to be a part of it," says Agnes, a Form 6 student who is modelling for a group called Design a New Africa (DANA). "Everyone always waits for the fashion show."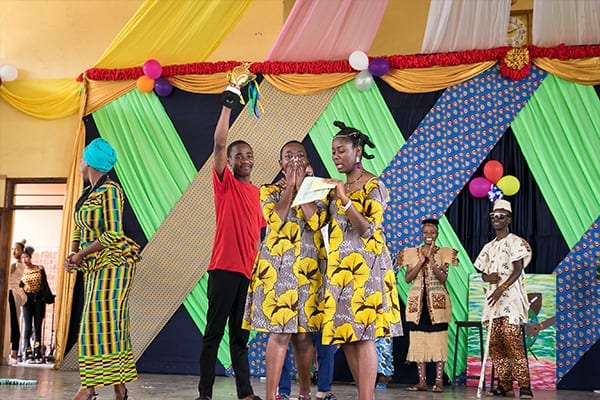 Pandemonium ensues, Elay and Gift hug each other and rush onto the stage to accept their award; the crowd are on their feet and whooping.
"If you want to show your talent," says Elay. "You need to take the chances the school provides."
The rain has now eased off, and the celebration continues. Help St Jude's support students to achieve their dreams of tomorrow by sponsoring a student today.
Replies