In the last 20 years, The School of St Jude has grown so much that it's almost unrecognisable. Buildings, fields, buses, campuses and whole new schools have been added to keep pace with the need for free, quality education in the Arusha region.
Over these two decades, St Jude's has celebrated milestone after milestone. Barely a term passes without something new here, but as we look back we can see the turning points which have shaped St Jude's into the school it is today.
1998

1998 is a little more than 20 years ago now, but it's a very important year in St Jude's story. In this year, Gemma Sisia was gifted the original land on which St Jude's was built, by her future father-in-law.
Following the gift of land, Gemma began to plan in earnest and collect donations for The School of St Jude. "The aim is to raise over $150,000, and even if it takes 10 years I am determined to build it," she wrote, in a 1999 newsletter sent to supporters of what was then called the East African Fund.
Little did Gemma know how generous people would be – in less than four years, St Jude's first students would be learning on the land she had just been given!
2000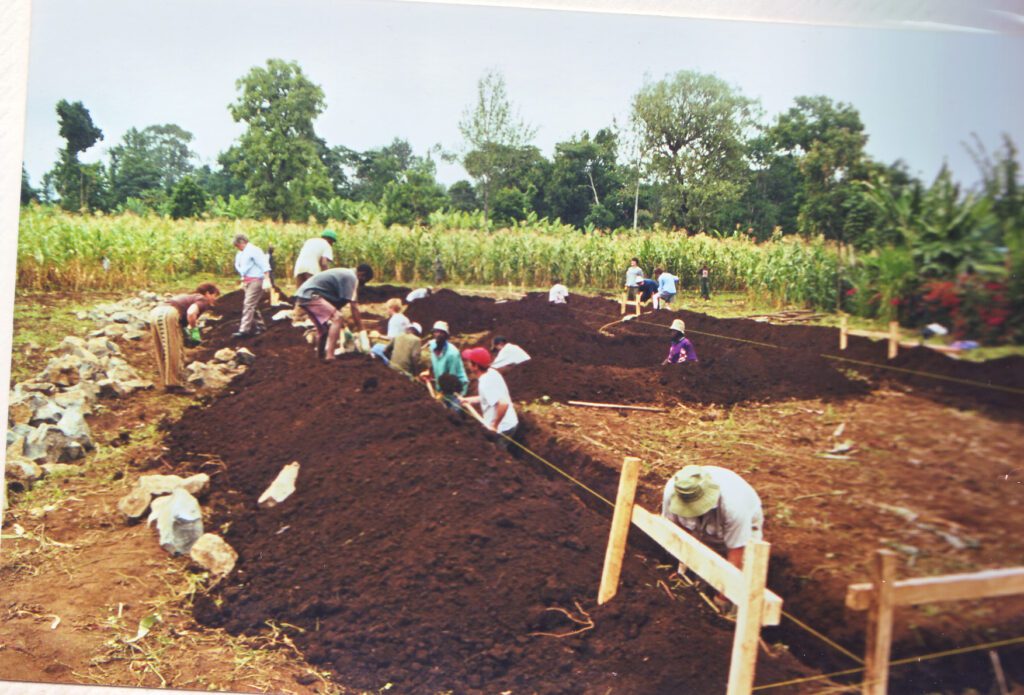 In this year, the very first classrooms were built at St Jude's, thanks to some amazing Rotary volunteers from the Armidale Central and Gosford North clubs.
Gemma recalls in her book, St Jude's, "A great friend of my family, Rotarian David Steller, who was an engineer with Armidale Council, offered to lead the Rotary team and there was a young builder, Tyson Jackson, who'd just finished his apprenticeship, but apart from these two, the main building qualification of the first team that went over was goodwill."
The very first building still stands today as the Visitors Centre.
2002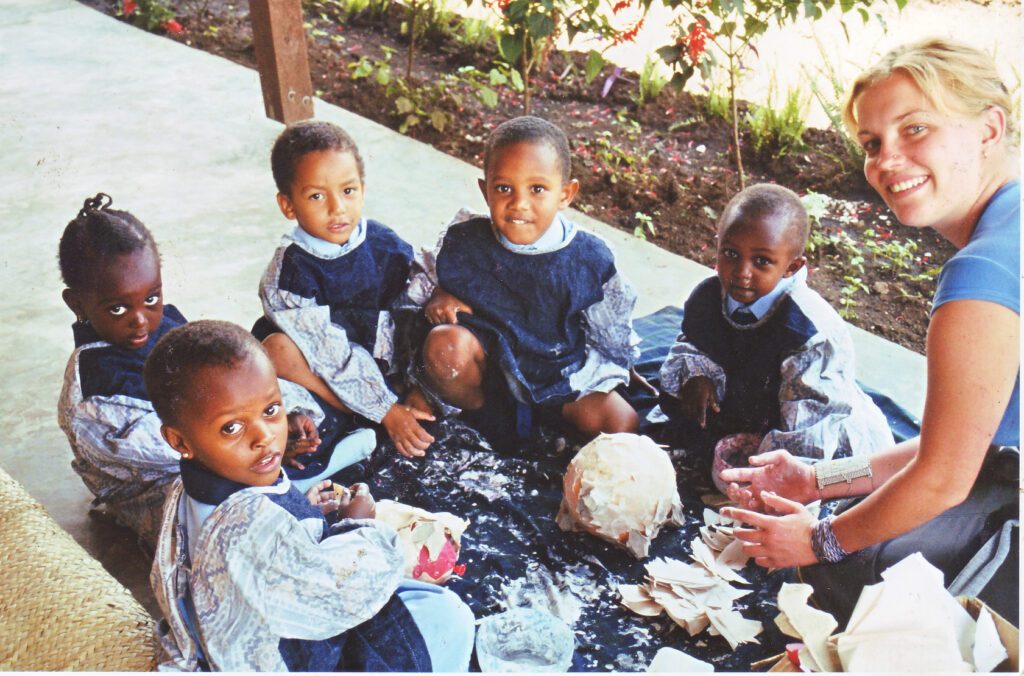 29 January 2002 marked the first day of classes at St Jude's. Volunteer teacher, Angela Bailey, was just 19 at the time. She reflects, "It was so exciting, I was a little nervous… It was mostly about orientation on the first day, showing the students our first small library, where the toilets were… My students were completely overwhelmed and shy. It was only a few hours and then they went home for lunch."
"I remember, I asked Gemma what her vision (for St Jude's) was and she said she would love to have two streams all the way to the end of primary... I thought that was an incredible vision!"
By 2003 the number of students at St Jude's had grown to 120 and the school was in serious need of extra classrooms.
2005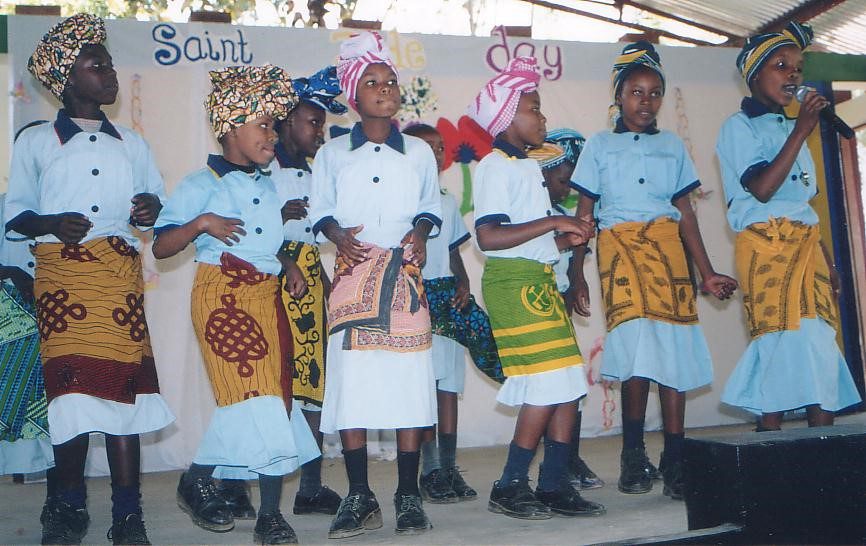 In 2005, Gemma and St Jude's were featured in an episode of the ABC's (Australian Broadcasting Commission) Australian Story. The episode told Gemma's story of growing up country New South Wales, moving to Tanzania and starting St Jude's.
The response to Australian Story was extraordinary. After watching the episode, many new people decided to support St Jude's as sponsors, donors and volunteers. This increased support encouraged Gemma to consider opening boarding houses and a second school.
This same year, St Jude's Standard 4 students sat their first-ever national examinations and received amazing results, placing St Jude's third from 204 schools in the region and establishing a tradition of academic excellence.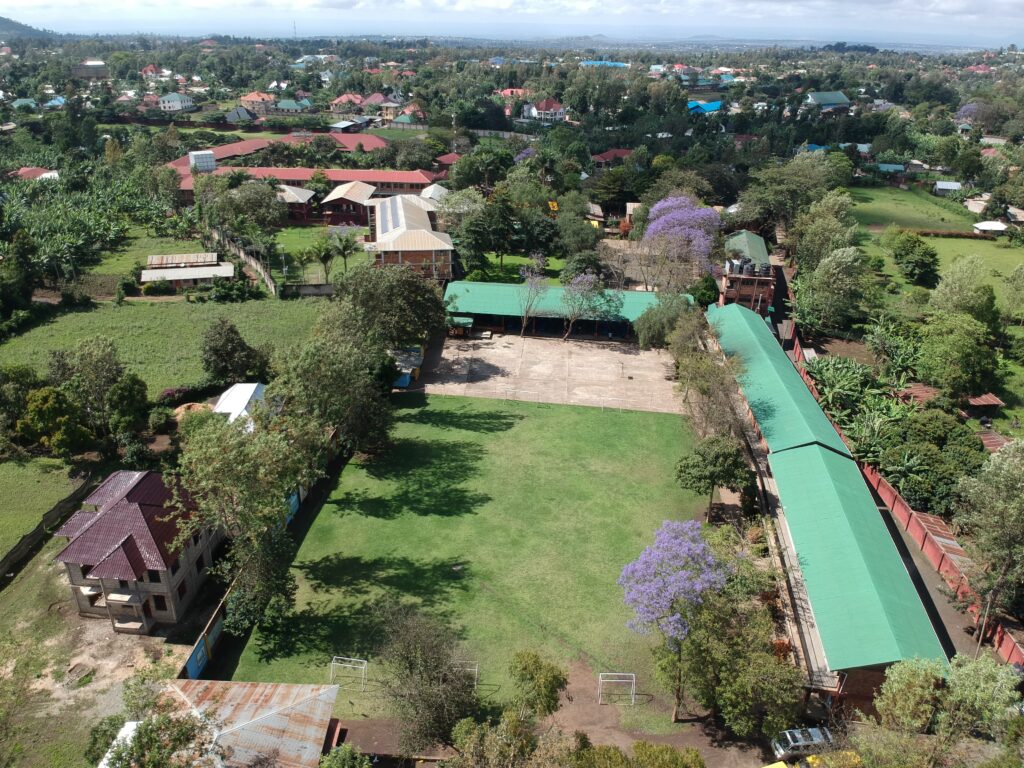 2008
In 2008, St Jude's took a big step by opening a second school. The new school, located in Usa River, about 50 minutes' drive from our original site, began as another primary school.
Today, the campus at Usa River is called Smith Campus in recognition of the generous Smith family, long-time supporters of St Jude's. It now houses St Jude's Secondary School, where our Form 1 to 4 boys and Form 5 and 6 girls and boys live and study.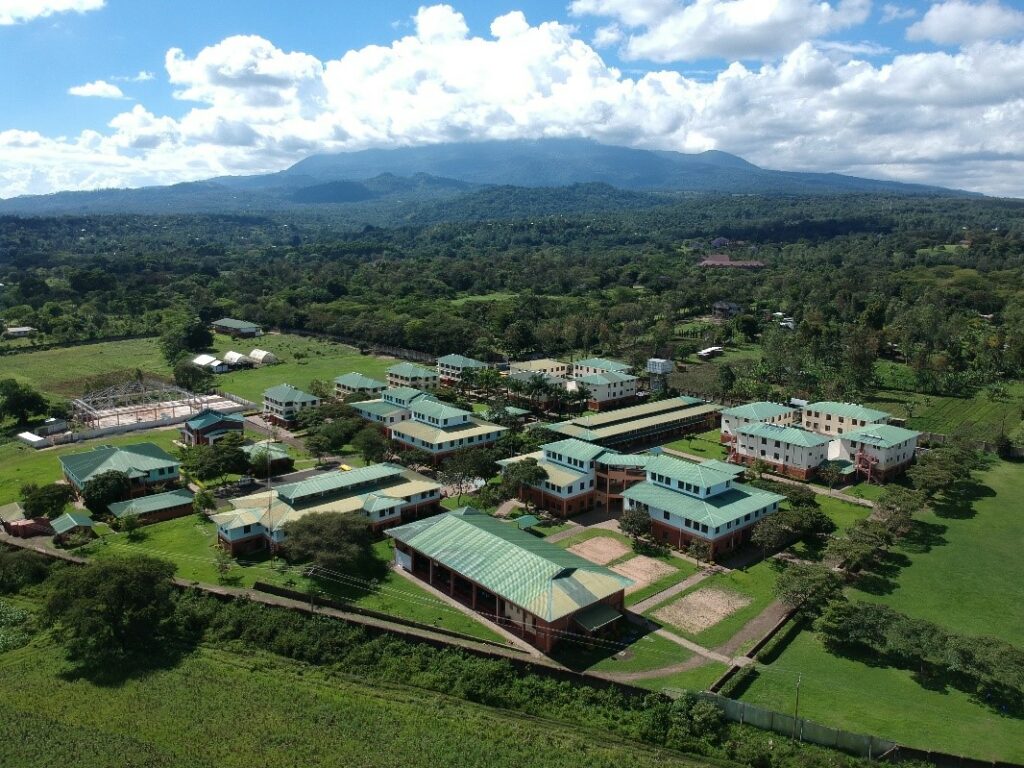 In the same year, we opened a third campus – Moivaro Boarding Campus. As a boarding school, St Jude's is able to offer students with a safe, stable environment where they can focus on learning without the pressures and challenges they often face at home.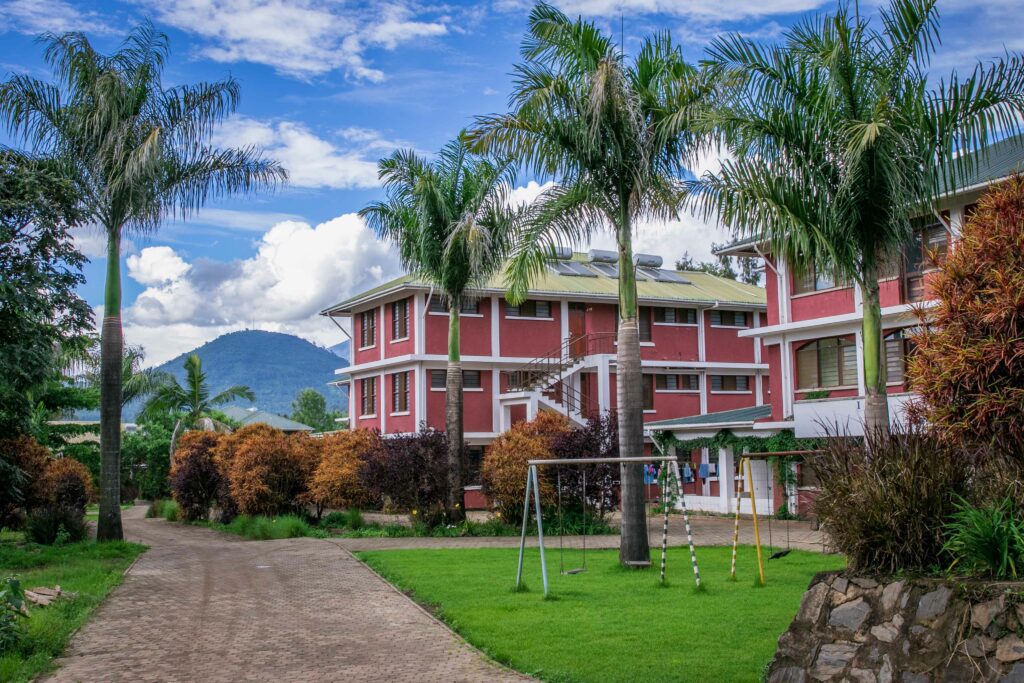 2014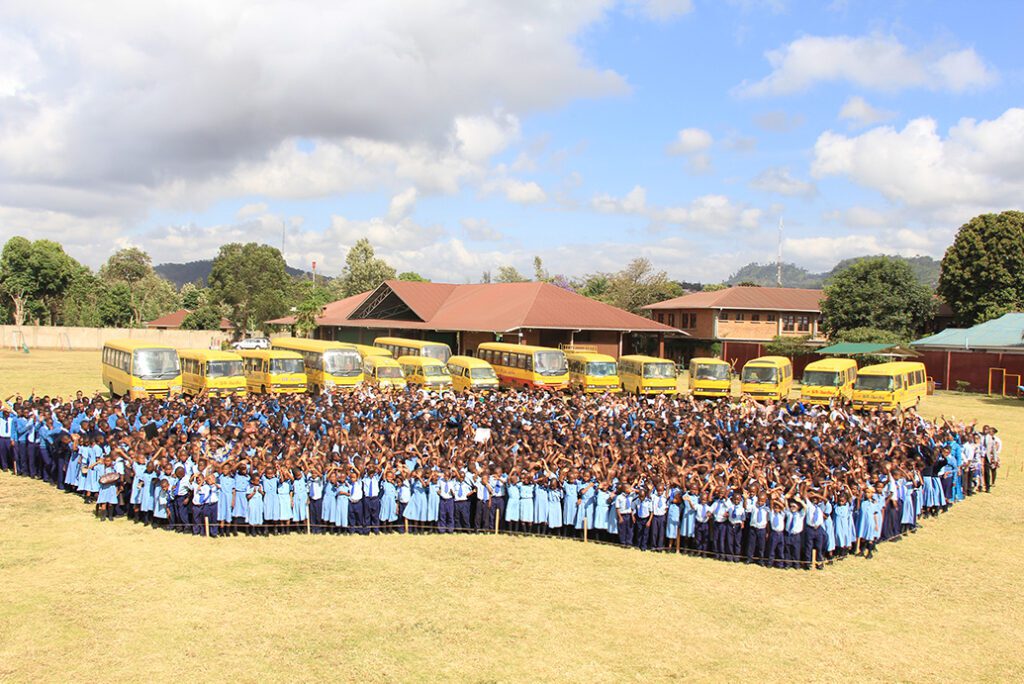 In 2014, we celebrated an exciting milestone – St Jude's was finally a whole school, with classes from Standard 1 (the first year of primary school), to Form 6 (the final year of secondary school).
In this year, our decade long building program was completed!
2015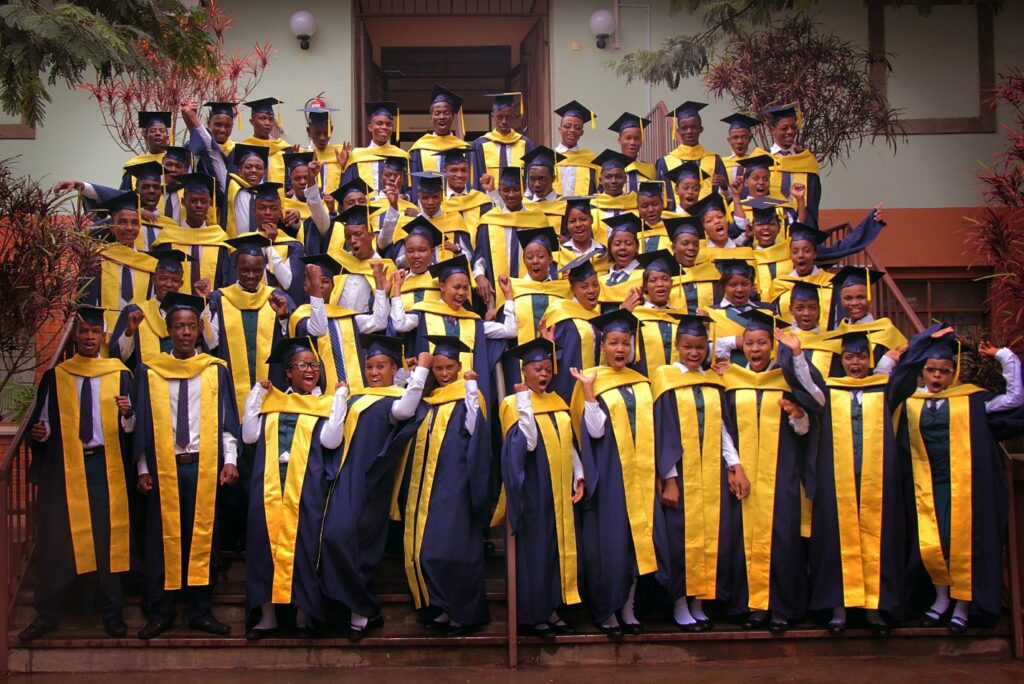 In 2015, we held our inaugural Form 6 graduation. 61 overjoyed graduates celebrated the end of their secondary education in the presence of 1,000 guests, including supporters from around the world. We've now celebrated seven Form 6 graduations and each time it is a wonderful reminder of how far we have come.
Later that year, these graduates became the very first Community Service Year (CSY) volunteers through our newly established Beyond St Jude's Program (BSJ). To this day, BSJ supports secondary graduates through a period of community service and then a higher education qualification.
These first graduates spent a year volunteering in the community to share their skills and knowledge. Some volunteers lent a hand in the St Jude's office, while others taught in understaffed government schools, reaching more than 10,000 students.
2019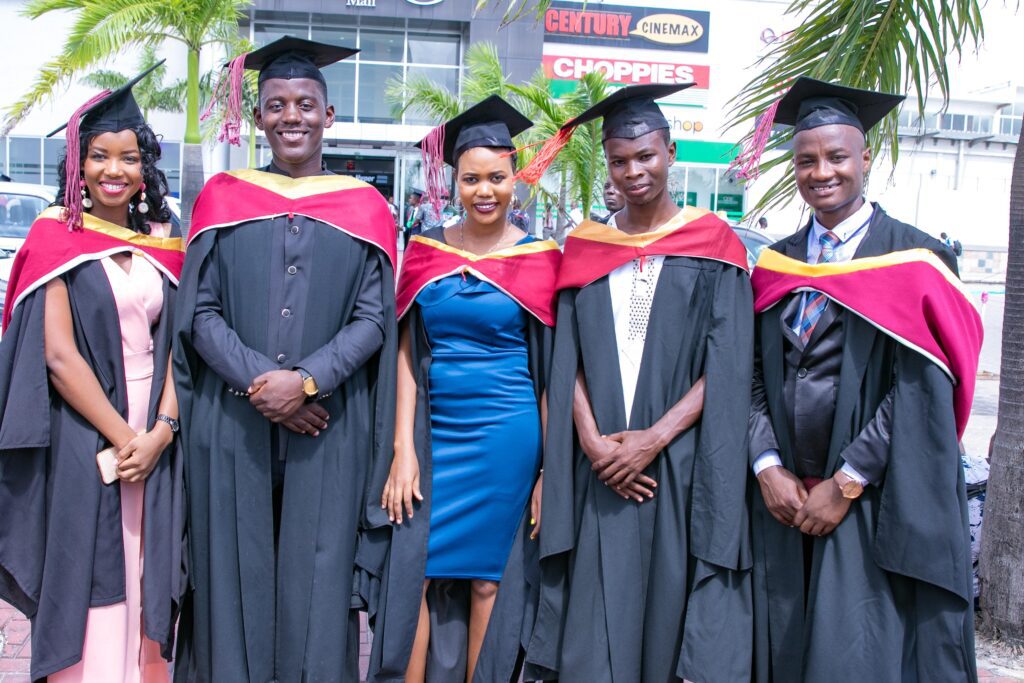 In 2019, after 17 years of St Jude's, the very first BSJ scholars graduated from university. Since the earliest days of St Jude's, we had dreamed of our students graduating from university, starting their careers and breaking the poverty cycle. We were so excited to celebrate the graduation of 26 BSJ Tertiary graduates.
The number of BSJ Tertiary graduates continues to grow each year with hundreds more being supported through their tertiary studies.
2020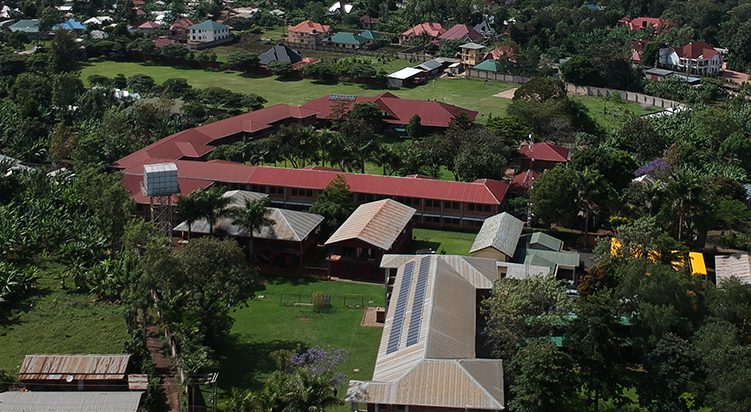 In 2020, we opened a third school – St Jude's Girls' Secondary School, to give more girls, and more students overall, an opportunity to attend secondary school.
On average, girls in Tanzania from poor, rural backgrounds receive just four years of education, and this was being reflected in our scholarship application process. The new school has a capacity for 600 students all of whom are boarders in Form 1 to Form 4. The same number of boys continue to be educated at St Jude's Secondary School.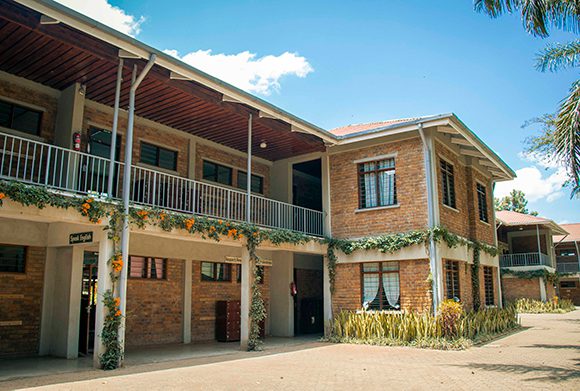 2021
In 2021, we celebrated the graduation of the very first BSJ medical scholars – the first St Jude's educated doctors! Following jubilant graduation celebrations, the graduate doctors started internships at hospitals across Tanzania in preparation for impactful careers.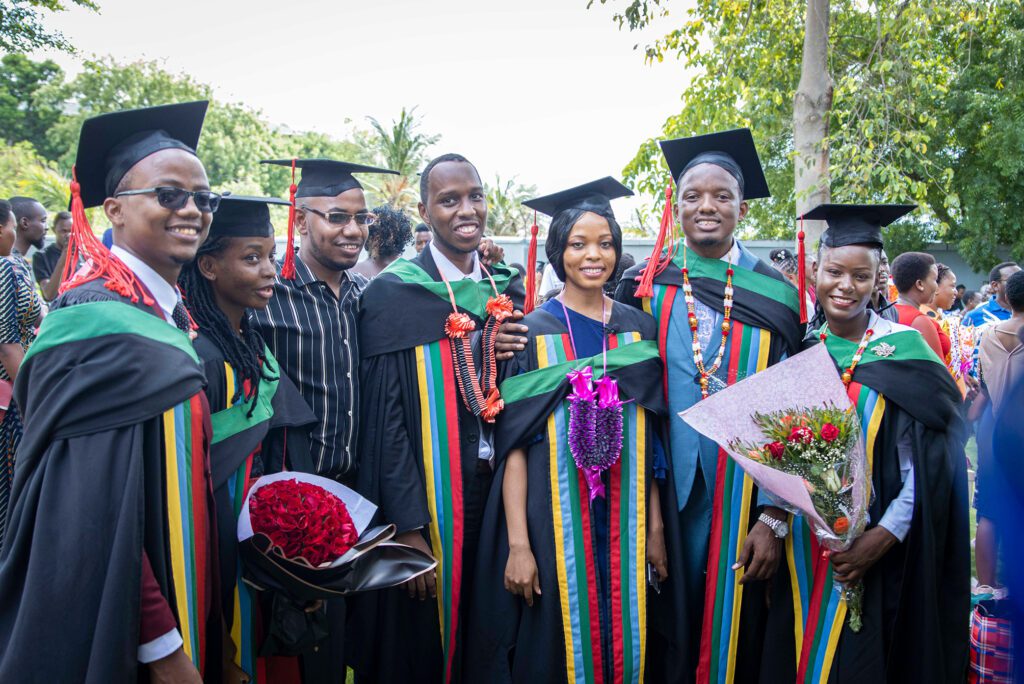 2022 and Beyond
This year, we celebrate our 20th birthday, take a moment to look back and turn our eyes to the next 20 years. What began with three students, has, with your support, become a school of 1,800 with a successful graduate program.
So much has changed since 2002, but our motivation is the same as ever; together, we are fighting poverty through education.
20 years is just the beginning. Donate or sponsor at schoolofstjude.org to help us keep fighting poverty through education.
Replies