Each year, The School of St Jude community comes together for a day of celebration in honour of its namesake, the patron saint of hopeless cases.
Founder, Gemma Sisia, chose the school's name nearly 20 years ago as a nod to her own faith and belief that there is hope for every child to live a good life, rich with knowledge, love and compassion.
These three values were demonstrated at the 2018 St Jude's Day celebration, celebrated on Friday October 26 at Smith Secondary Campus – two days before St Jude's official Feast Day.
Our school's students come from some of the most economically disadvantaged corners of Arusha. From families who hold on to steadfast hope that their child's education will spread a ripple effect throughout their community and help them to navigate their way out of poverty.
Inspired by the gift of the free, quality education their child has received from St Jude's, these families donate household goods and simple food items to others in even greater need within Arusha.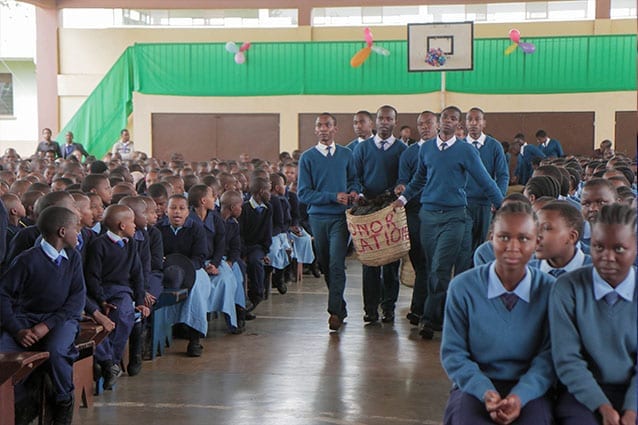 Students offered the gifts during a special Mass held at the beginning of St Jude's Day and, in the days following, the gifts were distributed to orphanages and community centres.
Erick, a current Form 4 student and winner of the 2017 Young Scientist Tanzania competition, is aware of the importance of giving back.
"I could not be where I am now without support from St Jude's. We as students will do whatever we can to spread the school's message beyond our families. We want to help the community through the gift of education we have received," he said.
St Jude's Day was also a chance for the school's youngest students to meet with their older peers, enjoying colourful performances together throughout the day.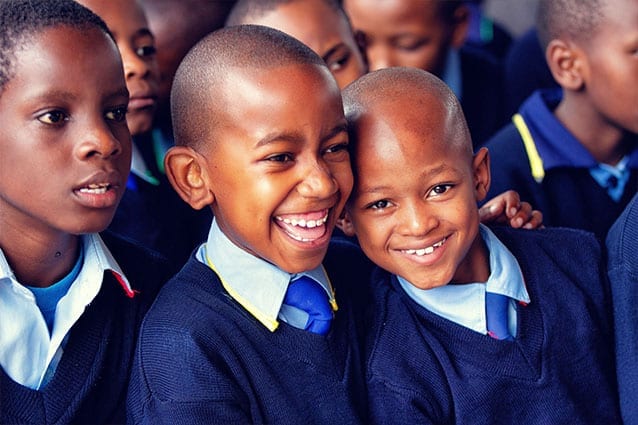 "I love seeing the secondary students in costume and dancing on the stage. They are very talented," Emmy, a Standard 5 student at Sisia Primary Campus, said.
"Another good thing is the food. We eat royo (roast beef), bananas, rice and vegetables. It is delicious!" Emmy described.
To end the day of celebration, the school gathered after lunch for a concert, when primary and secondary student groups performed cultural dances and songs of gratitude to Mama Gemma and St Jude.
Class 2C from Sisia Primary Campus and the Ngoma Dance Club from Smith Secondary Campus emerged as the overall concert winners. Their combination of enthusiasm and the message their performances conveyed sent them soaring to the top of the judge's lists!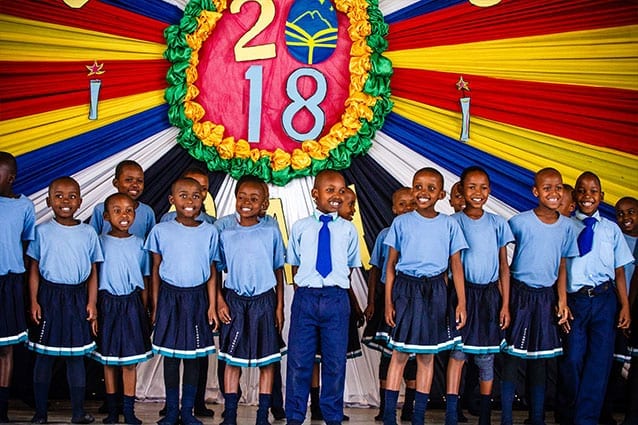 The day concluded with an impassioned vote of thanks from Academic Manager, Ms Liz, whose words drove home the premise on which St Jude's was founded.
"St Jude is the patron saint of hopeless causes. I want each and every one of you to know that you are not a hopeless cause. You may face situations and circumstances which seem hopeless, but you must always hold on to the hope that you will be triumphant."
Be a part of our students' triumphant journeys and help them give back to their community. Become a sponsor today.
Replies