Always smiling and ready to welcome you into his office is Mr Tsingay, Deputy – Academics and Registration at Smith Campus. He's been working for St Jude's for more than seven years and says he's never had a dull moment.
"A day at St Jude's is usually very short and very busy. We have many students and, for that reason, we have many subjects to teach and things to do; I can confidently say more than any school I've ever worked for," Mr Tsingay says.
As well as being a Deputy, Mr Tsingay also teaches geography; a wearer of many hats must therefore have their day meticulously planned.
"Before I leave home, I make sure my day is well planned and I have my to-do list ready. I've created a to-do list template that I use every day which helps me plan on a weekly and monthly basis," Mr Tsingay describes.
He adds, "Apart from the regular classes that I serve, I also have other duties that I have to complete in the Academics and Registration Department."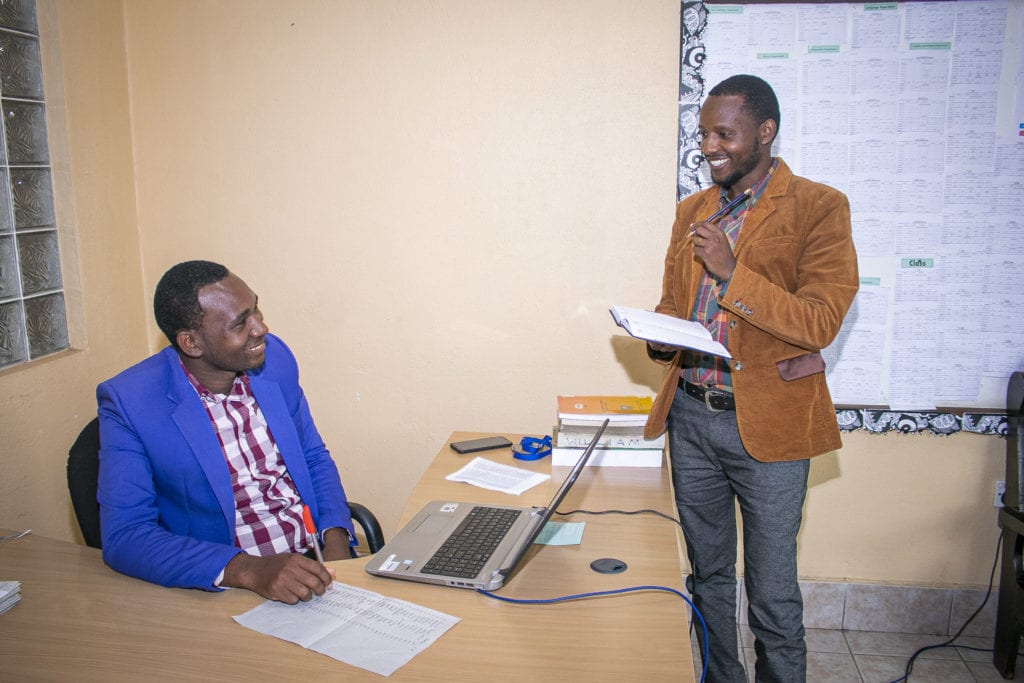 Depicting his regular day at St Jude's, Mr Tsingay says that it includes making sure the teaching and the learning process runs smoothly.
"I have to make sure teachers and students are in classes, the timetable is ready for everyone to respect and follow and to ensure all exams are done as per the timetable created," Mr Tsingay explains.
He further adds, "My role doesn't end there, I'm also responsible for the professional development of our staff. The staff have to be regularly updated with information. I also make sure students are being registered and identified by the Tanzania National Examination Board."
Mr Tsingay remains motivated throughout his journey here at St Jude's and his source of drive comes from his love of research.
"Doing research is my passion. Research is all about evaluation and results and that's what keeps me going. For instance, by evaluating our performance's strengths and weaknesses, it gives us a sense of direction of where we need to head to get a successful outcome," he exclaims.
St Jude's has teachers and Head Office staff from different walks of life, and it's this diversity that first attracted Mr Tsingay to join the school.
"The diversity of students and staff is amazing at St Jude's. Everyone here is from different parts of the country and the world, with different educational backgrounds and nationalities. Meeting people from different cultures and backgrounds has helped me gain the experience I have today. Learning through apprenticeship has built me to be who I am and has kept me moving," Mr Tsingay says with a smile.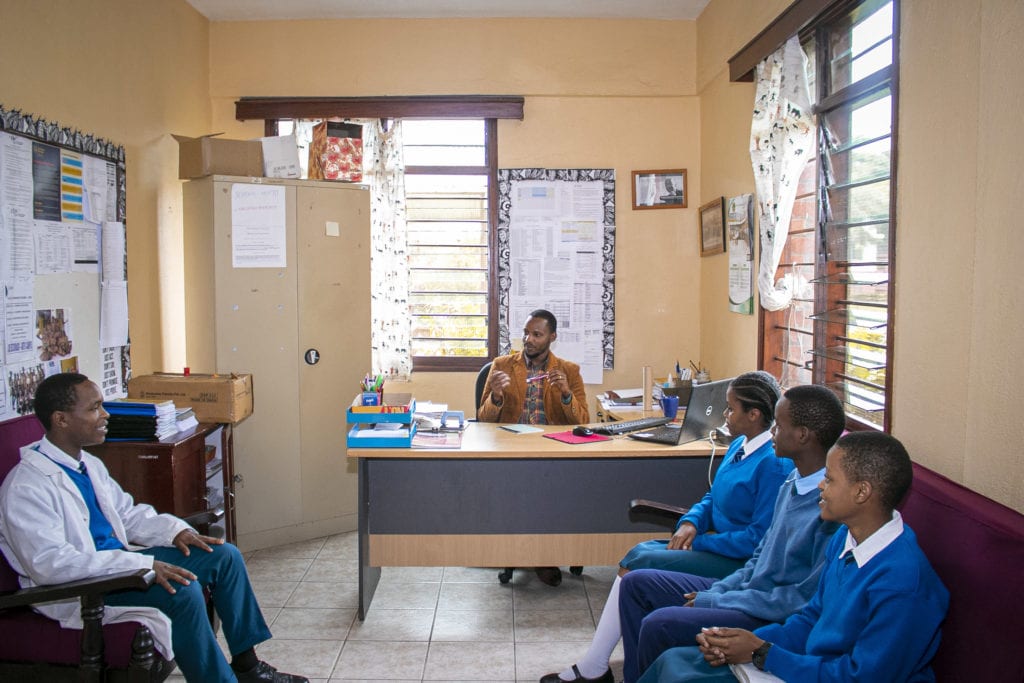 Sharing his favourite moment at St Jude's, Mr Tsingay says he loves the Science Day, an event that's organised annually for students to showcase their creativity in science projects.
"I enjoy the Science Day and love motivating the students to take part. Science Day is a great and transformative event for our students' minds."
Mr Tsingay joined St Jude's as a fresh graduate and he's gradually worked his way up to where he is today, crediting his achievements to the school's environment, students and the people he has met throughout his time at the school.
St Jude's is an equal opportunity school and encourages people from all walks of life to apply for positions at the school. The school is lucky to have teachers, like Mr Tsingay, who devote their time and knowledge to the students and work closely and cooperatively with fellow academic staff.
You can provide students at The School of St Jude with teachers, like Mr Tsingay, who are ready to challenge themselves to fight poverty through education, donate today!
Replies