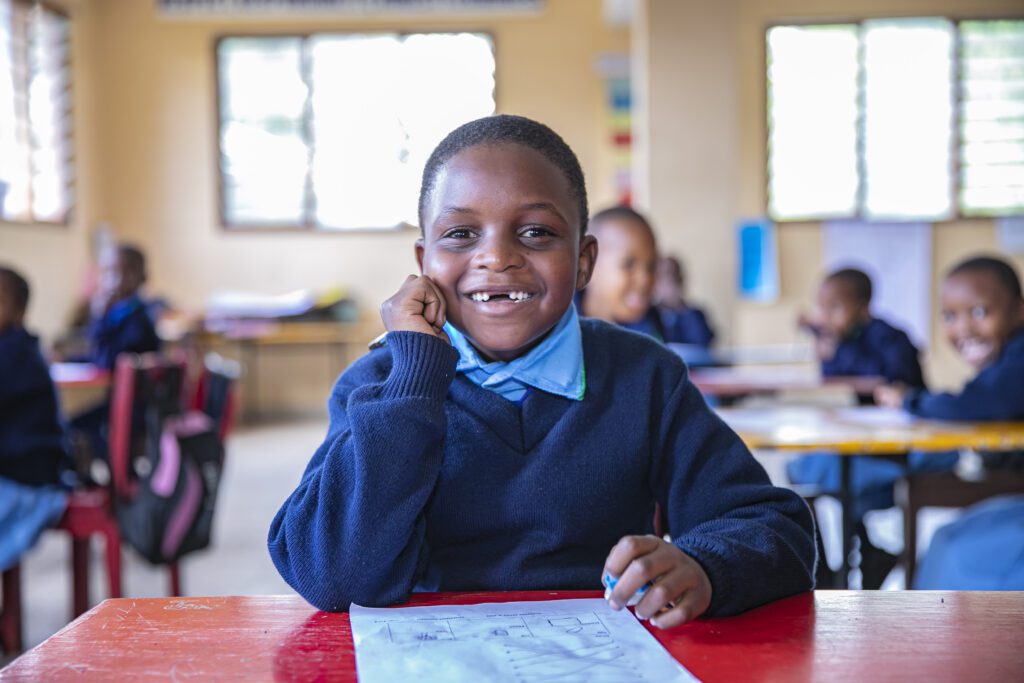 On 9 January, there are 51 new faces at St Jude's Primary School; the most recently enrolled students in Standard 1 and 2 (the first two years of primary). Sporting brand new school uniforms and radiant smiles, you can easily spot them in the playground during morning tea and lunch, excitedly trying one game after another.
"I was amazed at the soccer field," says Tonny*, a Standard 1 student at St Jude's.
Like many Tanzanian students, Tonny's favourite sport is soccer. Back at his former school, there was just one soccer ball for the entire school and during break time, everyone scrambled for it. With many games and sports options at St Jude's, Tonny can choose to have fun in a variety of ways.
"The playground is full of exciting games," says Tonny. "Sometimes, I like swinging on the swings and sometimes I play soccer with my friends," he admits.
As the recipient of a St Jude's scholarship, Tonny is receiving everything he needs for a successful education – the tuition of experienced teachers, school uniforms, safe bus transport, stationery, textbooks, extracurricular activities, daily morning tea and hot lunch, access to a well-stocked library and up-to-date computer labs.
"I have seen a lot of interesting books at the library," he says. "And the music and art rooms are great," he adds excitedly. In class, Tonny's favourite subject is mathematics.
For Miss Julieth, a Standard 1 teacher, watching students like Tonny explore their curiosity and passion is a fulfilling sight to see.
"I have been a teacher at St Jude's for over 10 years now," says Miss Julieth. "My experience with new students keeps getting better and better," she adds passionately.
Miss Julieth is particularly excited about this year's Standard 1 and 2 students. The more she gets to know her students, the more she is impressed with their potential and excited about their future.
"They learn and adapt very quickly, both in class and outside," she says. "I can tell they are having the time of their lives," she adds.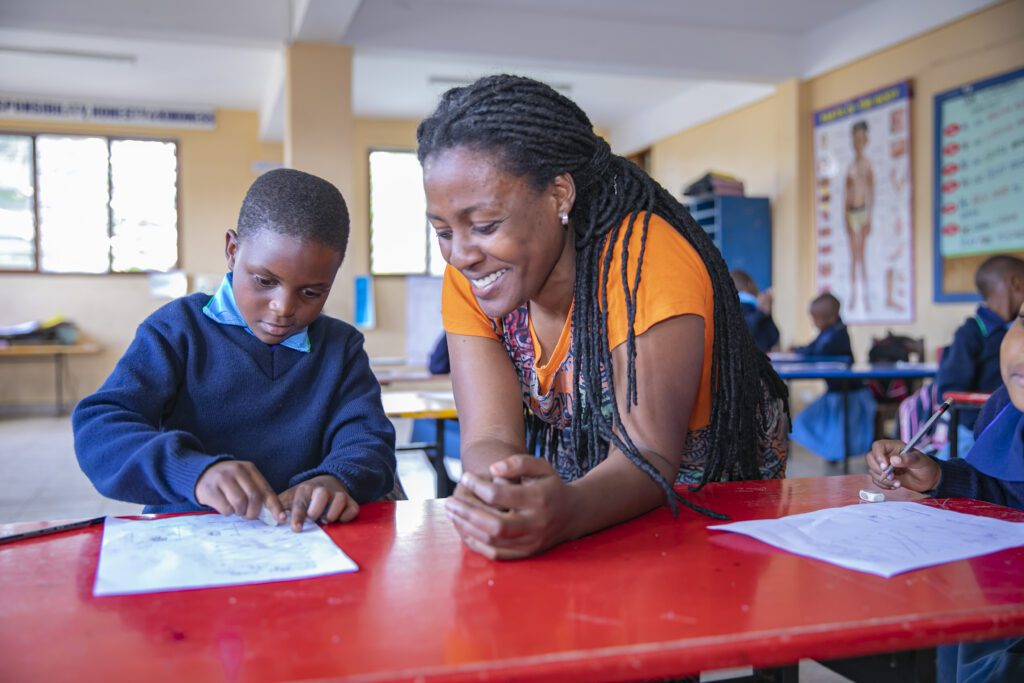 Although Tonny has always enjoyed school, St Jude's has become his new favourite place. He is not only looking forward to learning new things at school, but he enjoys the experience of going and coming from school as well.
"Back at my old school, I used to walk to and from school every day," says Tonny. "But now I am jumping on the school bus."
Like Tonny, the rest of his classmates in Standard 1 and 2 are slowly finding their way around St Jude's, curiously feeding their minds with all the resources available at the school. With guidance from teachers like Miss Julieth, and support from St Jude's global community of supporters, these students are well on the path to becoming the moral and intellectual leaders that their country needs.
*Tonny has only been learning English for three weeks, so his responses here are translated from Kiswahili.
Could you sponsor a scholarship for one of St Jude's newest future leaders?
Replies