Einoti started at St Jude's just one month ago, while Christina, after 14 years at the school is preparing to complete her Community Service Year internship and apply for higher education.
We invited Christina and Einoti to meet and tell each other, and us, more about themselves. Glimpse into Einoti's bright future and take a trip down memory lane with Christina. See the impact of fighting poverty through education.
1. How did your families react when they found out you were accepted into St Jude's?
Einoti: My mother cried, she kept saying 'thank you' and she hugged me so tight. She threw me up to the sky!
Christina: I will never forget how overwhelmed my mum was. The first time I applied to St Jude's, I did not pass the entrance test. I was determined to try a second time, and when I passed, it was the happiest moment for Mum. We held onto each other for so long. Having a chance at St Jude's is amazing, and any family would want their child to have that chance.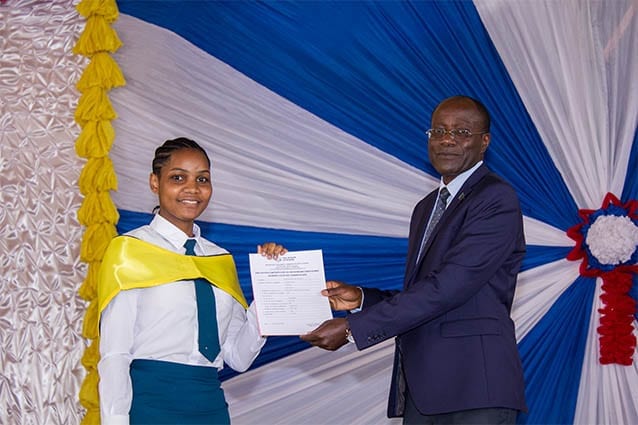 2. What do you want to become in the future?
Einoti: I would love to be a teacher because I enjoy learning very much.
Christina: I dream to be a social worker. I love people, and I want to help empower youth and girls.
3. Who are the people you admire most?
Einoti: I love my dad, because he teaches me things all the time.
Christina: Gemma [Sisia, school Founder]. She is an example of a woman who is strong and daring. I am sure most girls admire her and would love to accomplish something like she has. It is very challenging to start a school with only $10! It should be known by everyone that if you try something, you can get through and succeed.
4. Describe a little about your family.
Einoti: I just know that my mother cooks small bites on the side of the road. They are very long days for her. When I go home from school, I help her wash the dishes. I do not have any brothers or sisters, but I like to play with my neighbours.
Christina: Attending St Jude's has helped improved my whole family. I taught my young brother, who was not taught English in a government primary school. It was easy for me to teach him English because I learnt it through my entire schooling. Therefore, it was not so hard for him when he started at secondary school. My free education meant that Mum did not have to struggle so much to pay my brother's school fees.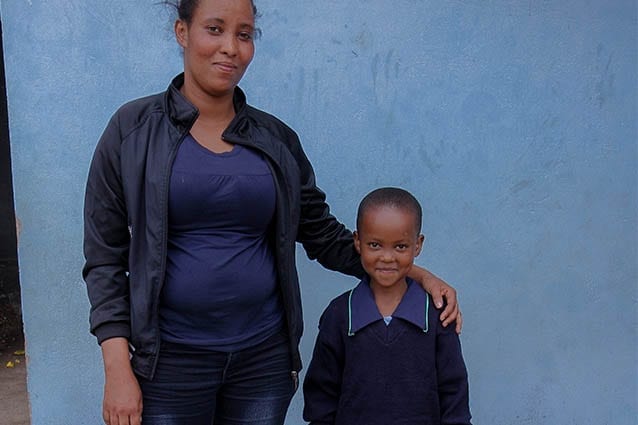 5. Einoti, why do you like coming to school at St Jude's?
Einoti: Because I love to learn, especially mathematics. And I enjoy eating the school lunches, rice with vegetables is my favourite!
6. Christina, how does it make you feel to see students like Einoti, who are just beginning their St Jude's journey?
Christina: It is emotional. It helps me reflect on my own journey, it makes me feel that there is progress and hope. Now, I can do anything I want with my life. Like Einoti, when I started school, I was quiet and shy. I never thought I could be a leader and yet in Form 5 I was elected as Head Girl to be our year's lead representative. St Jude's gives students the confidence and self-esteem to see challenges in the community, and find solutions. I hope that students like Einoti will have the same journey and positive outcomes as I have.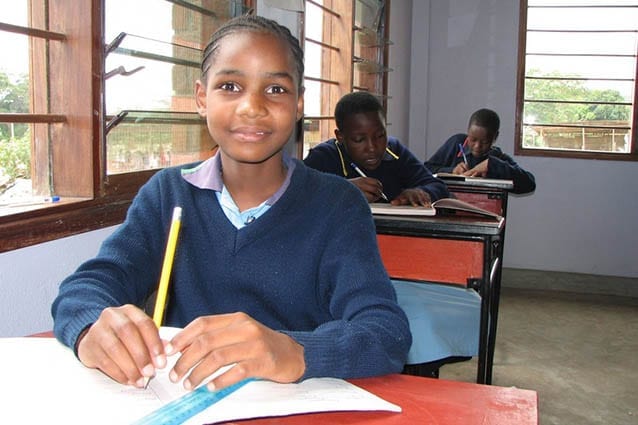 Replies