Fifth grade is a big year for St Jude's student Justina, her year level has just started living at the school's boarding house.
She may only be 12 years old but she already she knows she wants to be a doctor.
"I want to work in Tanzania to help people with different diseases and problems," Justina explained.
And since her move to the Moivaro Boarding Campus, just a ten-minute walk from the Sisia Primary Campus, boarding is bringing out her brilliance.
Students start boarding in their fifth year at St Jude's, so for the first time Justina has a solid roof over her head, a cosy bed of her own, reliable water, three nutritious meals a day and electricity for studying, all giving her every opportunity to succeed.
"I love studying, playing, cooking and eating with friends. Before I lived with my father and three sisters in a one bedroomed home. They are proud of me for coming here and studying hard. I want to help them live better in the future."
It is also the first year of boarding at Moivaro for enthusiastic basketball fan Baraka.
"I love all things about boarding, because we get time to study, play and we are getting good meals. Of course I always find time for basketball too." Baraka shared.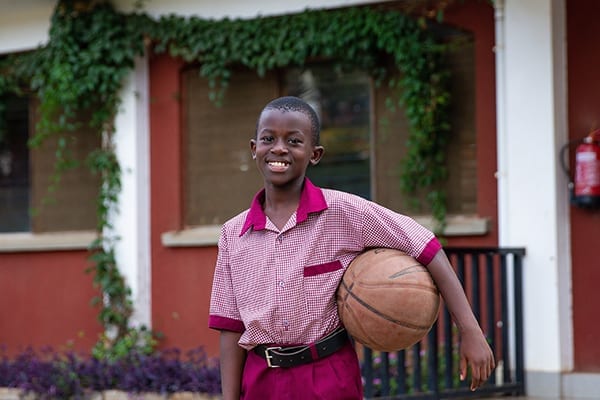 Baraka has big dreams, a bright mind and now with a bed to call his own, he wants to do his family and his community proud.
"When I grow up I want to be a solider. I want to help my country and my family. I want to stop people doing bad things, and rescue those in trouble in our country and other places."
Justina and Baraka are just two of the students settling into the Moivaro Campus for the first time in 2019. They'll join almost 1,400 St Jude's students benefiting from boarding facilities, over two campuses this year.
The Moivaro campus is a bustling, refuge for students, all coming from the poorest of communities.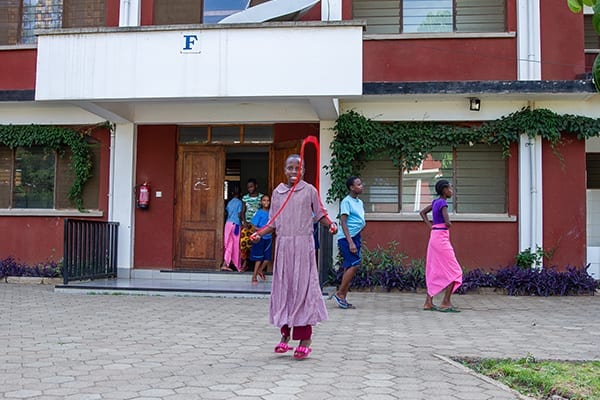 Sister Zawadi, the Head of the Moivaro Boarding Campus, says her new student's transition to boarding life has been a smooth one, with the main challenges for her team often to help students ease the burdens of their home life and focus on fulfilling their potential.
"They are very happy as it's the first time they can be with their friends, spend the nights together and they are sure to get their meals," Sister Zawadi explained.
As part of that routine, students also have a better opportunity to complete homework with guidance and to learn English. St Jude's teachers are on hand each night for academic and emotional support during evening group study sessions, as well as leading extracurricular activities like dancing, music and sport.
"For most of them, life before was very difficult, so when they are here they finally feel secure. They are sure they will also have water, electricity and everything they need."
Each day when Justina and Baraka return back to their home away from home after school, it's increasing their chances of reaching secondary school in just a few years, achievement milestone that less than one in three children achieve in Tanzania.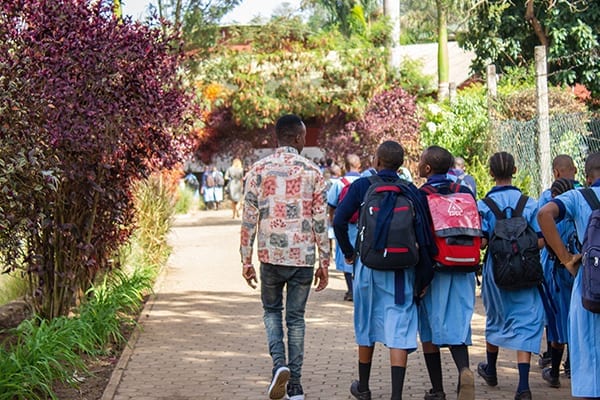 They are also a step closer, for the first time, to their dreams of serving their community and country.
An academic scholarship allows our students to have access to the benefits of boarding. Support boarding students like Justina and Baraka today.
Replies